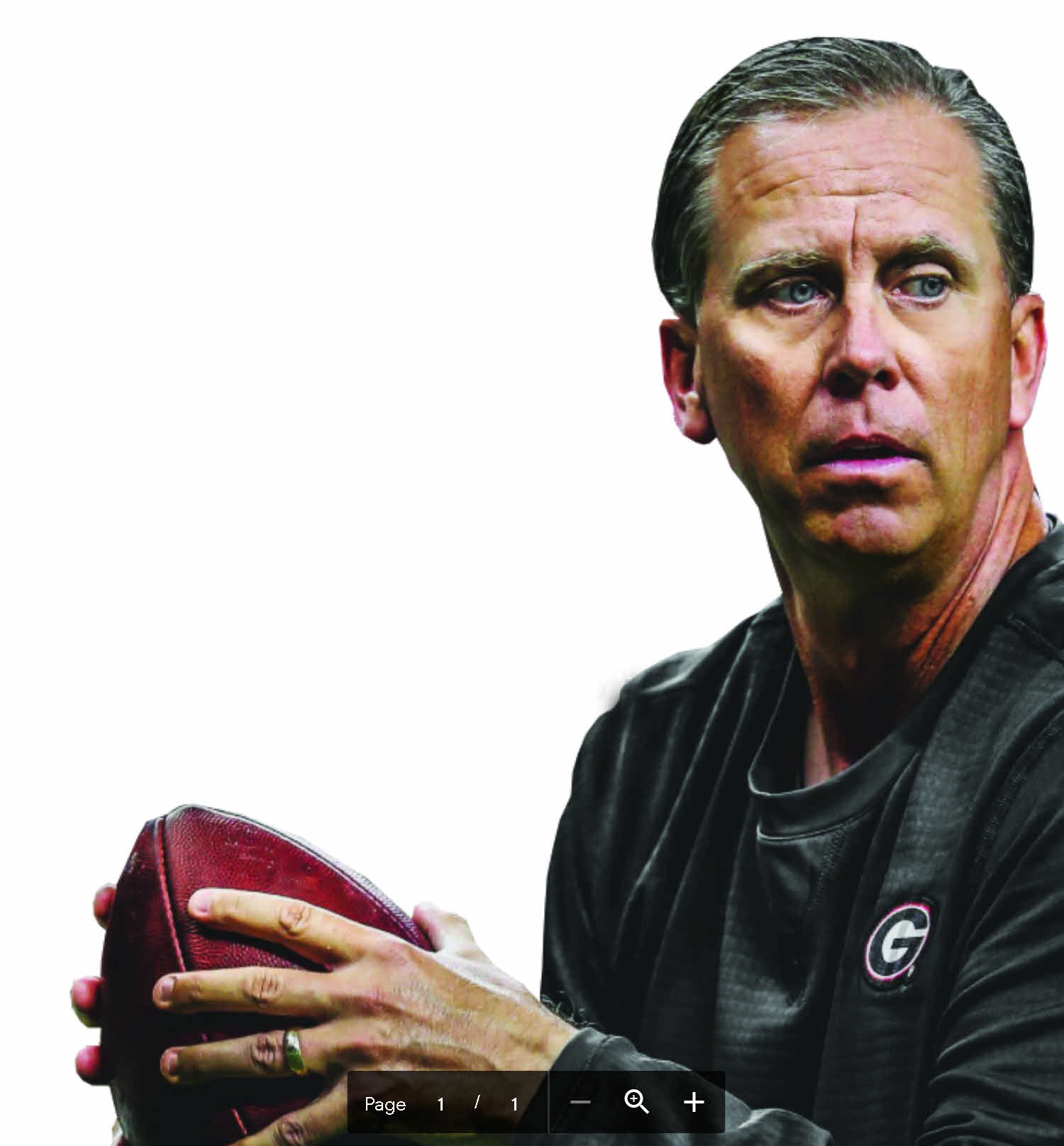 Since the Sugar Bowl win over Baylor on Jan. 1, the Georgia Bulldogs have had a complete makeover on the offensive side of the ball. Two new transfer quarterbacks have enrolled, a brand new offensive coordinator has taken over, and the nation's top recruiting class features some skillful playmakers that have the ability to make an impact right away.
The Bulldogs were anxious for spring practice to start, but then the world, as we know it, changed. Due to the coronavirus outbreak, all spring activities were cancelled. That unfortunately meant the Bulldogs' offense couldn't get a head start on learning the new offensive system brought in by Todd Monken.
Thankfully, the unit finally got back together on June 8 when all players were allowed to voluntarily report to campus for non-contact workouts. This meant there were limitations on how the players could interact, but each position could meet with their respective coaches for the first time face-to-face since before spring break in March.
As football operations are now starting to transition back to normal, the Georgia offense has a lot of catching up to do. For starters, everyone on the offense will have to learn a whole new playbook. Which includes grasping new schemes and adjusting to a whole new mindset than what James Coley had implemented just last year. Expectations are high because of all the new changes Kirby Smart has made and with all the talent returning, but something will have to change from last year if they want success.
Last season, Georgia didn't even rank in the top-50 in total offense, nor did they in passing offense. The Bulldogs ranked No. 50 nationally in scoring offense averaging 30.6 points per game in 2019, but the only time in the last seven games they scored over that mark was against a much weaker opponent in Georgia Tech last December. These statistics can't repeat themselves if Georgia fans expect a national championship in 2020. It's not like the defense can carry the team every game.
On a positive note, Monken brings in a ton of college experience as he has had stops at LSU and Oklahoma State before transitioning to the NFL in 2016. He spent a few seasons in Tampa Bay before moving to Cleveland to take over as offensive coordinator there. It seems like he has had success everywhere he goes. During his second stint at Oklahoma State, the team set a single season records in total offensive yards, passing yards, completion percentage, total points scored, and passing touchdowns. He crafted quarterback Brandon Weeden and wide receiver Justin Blackmon, who were both first round draft picks in the 2012 NFL Draft.
Monken's offensive philosophy is to air the ball out more to set up the run game, and that scheme fits Georgia's offense well. In the past, Monken has shown that he isn't afraid to take a shot down field and create explosive plays. Last season, that is something that Smart said he wished would happen more often, but the lack of depth and inexperience at the receiver position dwindled that hope. But to have that kind of success in the passing game, the offensive line would have to be in great shape for that to happen.
Matt Luke hit the ground running with the team when he was hired in early December after Sam Pittman left for Arkansas. He secured several commitments from high-profile recruits when he arrived and he also picked up where Pittman left off. Luke made sure that the offensive line was ready for the Sugar Bowl against Baylor and that all the loose ends were tied up. From what we've heard, Luke likes an offensive lineman that is big and physical, but also lean. One that can brush off quick edge rushers and then fend off other pursuing tacklers. At the start of the season, look for Georgia's big uglies to have some new, polished skills in their arsenal. If this can happen, the passing game will surely open up.
The fact Georgia is loaded with talent on offense bodes well for there being competition at every position. Smart likes to point out that 'iron sharpens iron' which could only be positive as the unit heads into the fall. Competition is healthy and expected, but the offense will also have to be on the same page as well if they want success. At times last season, especially when things weren't clicking, it didn't look like players were on the same page.
So some might ask, who will have to step-up as the leader in 2020 on offense?
Graduate transfer quarterback Jamie Newman is the top name that comes to mind. He can also be a game-changer as well because he has a big, physical build with a rocket for an arm. Last season at Wake Forest, he completed 220 of 361 passes (60.9 percent) for 2,868 yards, with 26 touchdowns and 11 interceptions. He also racked up 574 rushing yards and six scores on 180 carries. Newman is most intriguing because of his combination of being a dual-threat and a play-caller with a reputation for opening things up.
The pieces of the puzzle are there for the Georgia offense, but now it is time to figure out how all the moving parts come together. To be successful, this unit will have to unify and work as one to outlast opponents.