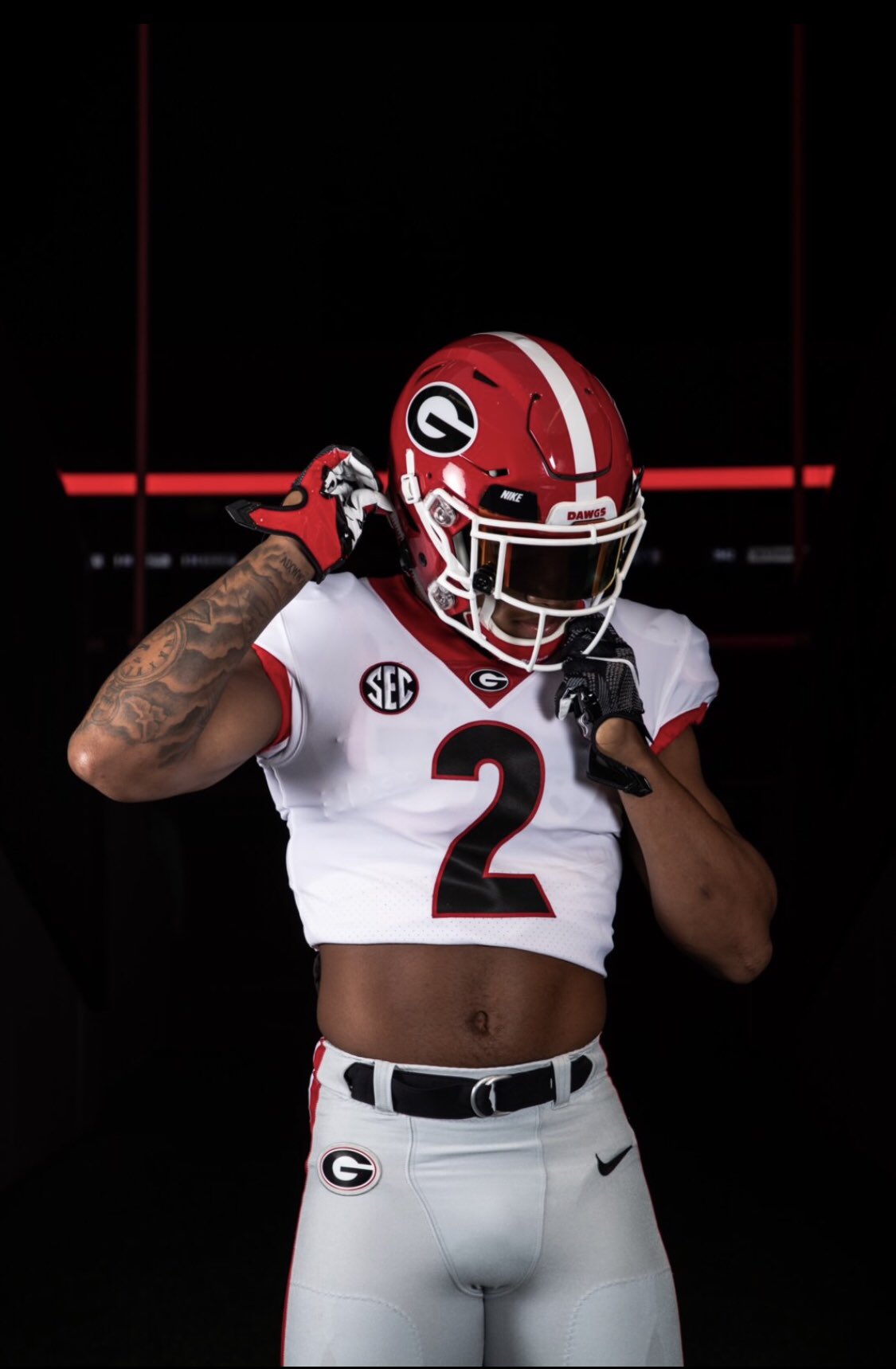 In last year's Super Bowl, the two starting running backs for the New England Patriots and Los Angeles Rams were former UGA players, Sony Michel and Todd Gurley.
Former Georgia running back and current Cleveland Brown, Nick Chubb, finished second in the league in total rushing yards with 1,494 yards this season.
The Georgia football program has been touted as 'Running Back U' by fans and media members for a reason, and its ability to recruit guys like Chubb, Gurley, Sony, and the Bulldogs newest addition, Kendall Milton, is why.
Milton is one of six early enrollees who are currently on campus in Athens.
Milton joins 4-star safety Major Burns, 4-star cornerback Jalen Kimber, 4-star pro-style quarter Carson Beck, 4-star wide receiver Justin Robinson, and 4-star defensive tackle Warren Brinson.
Over the course of the next week I will being looking closely at these six new Bulldogs, and providing my expectations for them.
Kendall Milton
Hometown: Clovis, CA
Height: 6-1
Weight: 200
2020 Class Rankings:
Rivals has him as a five-star prospect, ranked No. 29 nationally, and the No. 3 running back. 247Sports has him as a four-star prospect, ranked No. 53 nationally, and the No. 7 running back.
High school career:
Milton racked up 1,261 rushing yards on 124 attempts and 20 touchdowns in his senior campaign. Milton did this imposingly enough in eight games due to a quad injury that caused him to split carries.
Milton rushed for 4,590 yards in his career at Buchanan High School with 76 total touchdowns.
His most impressive season was during his sophomore year when he rushed for 1,541 yards on 175 attempts averaging 8.7 yards per carry. He also had 23 touchdowns that year.
Little known fact(s):
Milton's older brother, Ka'Lonn, played defensive back at Fresno State for two seasons. Ka'Lonn played in 18 career games with 41 career tackles and nine total pass breakups.
In Milton's recruitment video, Todd Gurley had a cameo in it.
Watch – Milton's senior highlights:
SENIOR SZN CAMPAIGN
Expectations:
I predict that it will be Zamir White to be the starting running back against Virginia on Sept. 7, but Milton has a chance to definitely see the field early on in the season and get some carries.
As the season progresses, we will see how solid James Cook and Kenny McIntosh really are. The Georgia backfield is loaded, but with D'Andre Swift gone I really see the battle for that second spot wide open. Of course, it really depends on the progression of the other backs, and how well Milton will fit into new offensive coordinator Todd Monken's system.
Today, Georgia also received a commitment for Daijun Edwards out of Colquitt County High School in Moultrie, GA, who is another 4-star prospect. He'll join the Bulldogs in June with the other incoming freshman after he graduates in spring and is another tailback who will be competing for playing time and carries.
No matter what, it does help Milton's case that he enrolled early. Spring practices start in March, and fans will get to see a first glimpse of him at the annual G-Day game in April.