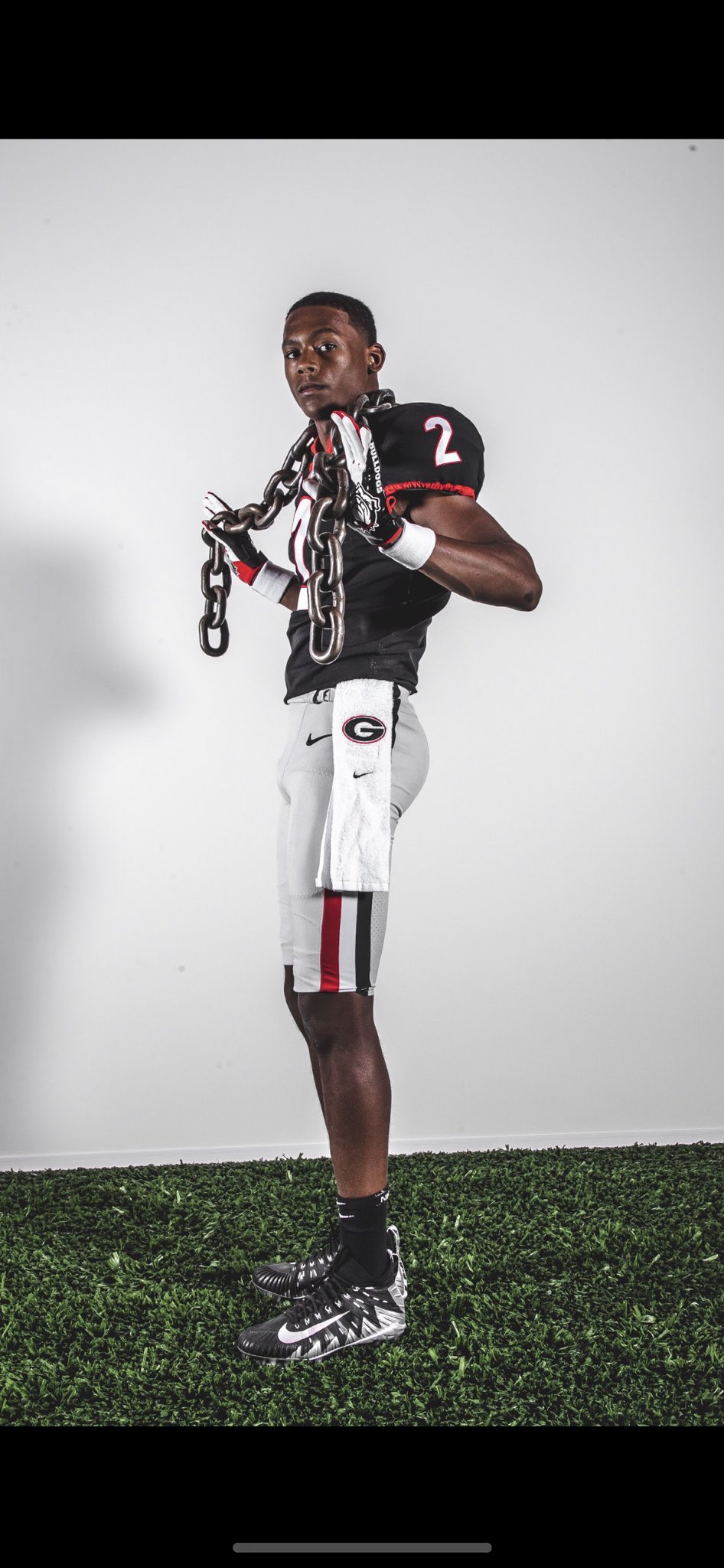 Being a defensive-minded coach, one thing Kirby Smart does well is to always focus on recruiting worthy defensive backs. That being said, the 2020 Georgia recruiting class is loaded with talent on the defensive side of the ball with two of them already being on campus.
Jalen Kimber and Major Burns have both already enrolled in class, but the highest-rated, Kelee Ringo, will arrive in May with the rest of the freshman.
Today, we'll focus on Burns who arrived in Athens earlier this year.
Major Burns
Hometown: Baton Rouge, LA
Height: 6'2
Weight: 175 pounds
2020 Recruiting Rank: 
Rivals has Burns as a four-star in their final player rankings. They also have him listed as the No. 238 best player in the 2020 class, the No. 26 cornerback in the country, and the No. 12 best prospect out Louisiana. 247Sports has Burns listed as the No. 180 prospect out of their industry generated top-250, and Louisiana's No. 10 prospect.
High School Highlights:
Burns played at Madison Prep in Baton Rouge and helped lead them to a 12-2 overall record as a senior. Burns is a two-way athlete playing defensive back, wide receiver, and quarterback.
During his senior campaign, Burns threw for 132 passing yards and one touchdown, while having 256 all-purpose yards (combined rushing and receiving). He also hauled in four receiving touchdowns.
In his junior season, Burns totaled 47 tackles with eight pass breakups. This past season, Burns had 20 total tackles with 11 of them being solo and nine assisted.
Video:
Did you know?
Burns was originally an LSU commit but flipped his decision of Dec. 17, 2019 then signed with the Bulldogs two days later.
He is originally from Atlanta and played with current Bulldogs William Poole and Christopher Smith. He then transferred to IMG and played with Nolan Smith.
What to expect:
Burns is listed as both a cornerback and safety, but can play both positions very well. This spring he is expected to get worked at both positions.
247Sports evaluation:
"Long, lean, big-framed defensive back prospect. Narrow through the core but broad-shouldered, angular, athletic build that should support quality bulking in college. Projected to safety but recruited by numerous schools as a cornerback. Should be able to provide valuable personnel flexibility at the next level. Truly big corner when aligned outside and isn't afraid to mix it up with receivers. Plays physical and has a ton of press potential. Oozes swagger and confidence. Size and aggression manifest in tackling ability. Closes fast downhill. Experience at receiver makes ball skills at DB a strength. Displays impressive high-pointing acumen and body control to adjust to balls in flight. Long-strider with good top-end speed verified at 4.58 in the 40. Needs to improve lateral mobility and fluidity to reach coverage ceiling. Must continue to add bulk/strength to fill out and maximize frame. Gets too handsy in coverage at times. High-major DB who could play safety, corner, or nickel and provide plenty of options in the secondary. Potential to become an impact Power 5 starter with long-term NFL Draft ceiling."
I personally think Burns will play the majority of his career in Athens at the safety position due to his physical stature. Burns could learn a thing or two from returning senior Richard LeCounte. After Otis Reese decided to transfer, I can really see Burns battling for playing with Christopher Smith and Lewis Cine for playing time.