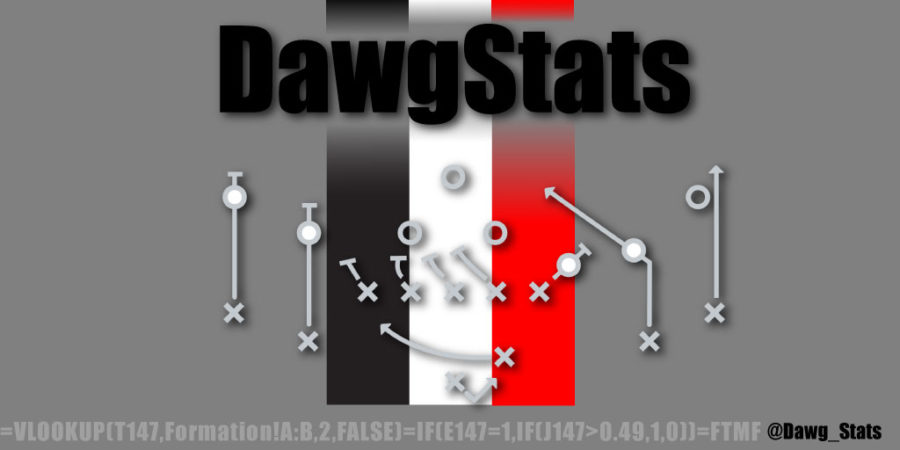 Dawgs got it done. This game wasn't a stat head's dream. The boys at the Chapel Bell Curve laid it out clearly. Auburn won the Success Rate metric, both passing and rushing, yards, plays, and matched UGA on YPP.
Dawgs continue to dominate opponents rushing, allowing just 2.7 yards per attempt against the Tigers. UGA led 21-0 going into the 4th and had solid numbers on offense and defense. The UGA rushing attack was at 5.0 YPA at one point (according to CBS stat). Swift ran hard and gained over 100 yards against a top 10 defense. As much as I would like to roast the play calling, a commitment to the run was a key element to this victory.
The drive that gets lost between the unproductive 4th Quarter and the injury to Chamberlain Smith, was the TD to end the 1st half. Swift and the O line got it going on the ground.
UGA had their lowest Success Rate game of the season and the lowest offensive yardage output. But on this drive, they had an SR of 100% and a TD that might have been the clincher for the SEC East.
This play should be remembered by all Dawg fans. Not sure what personnel group it is, but UGA lined up with 0 wide receivers, a bunch of TEs and every healthy O linemen. AND FROMM CHECKS TO A PASS!! GO DAWGS!!