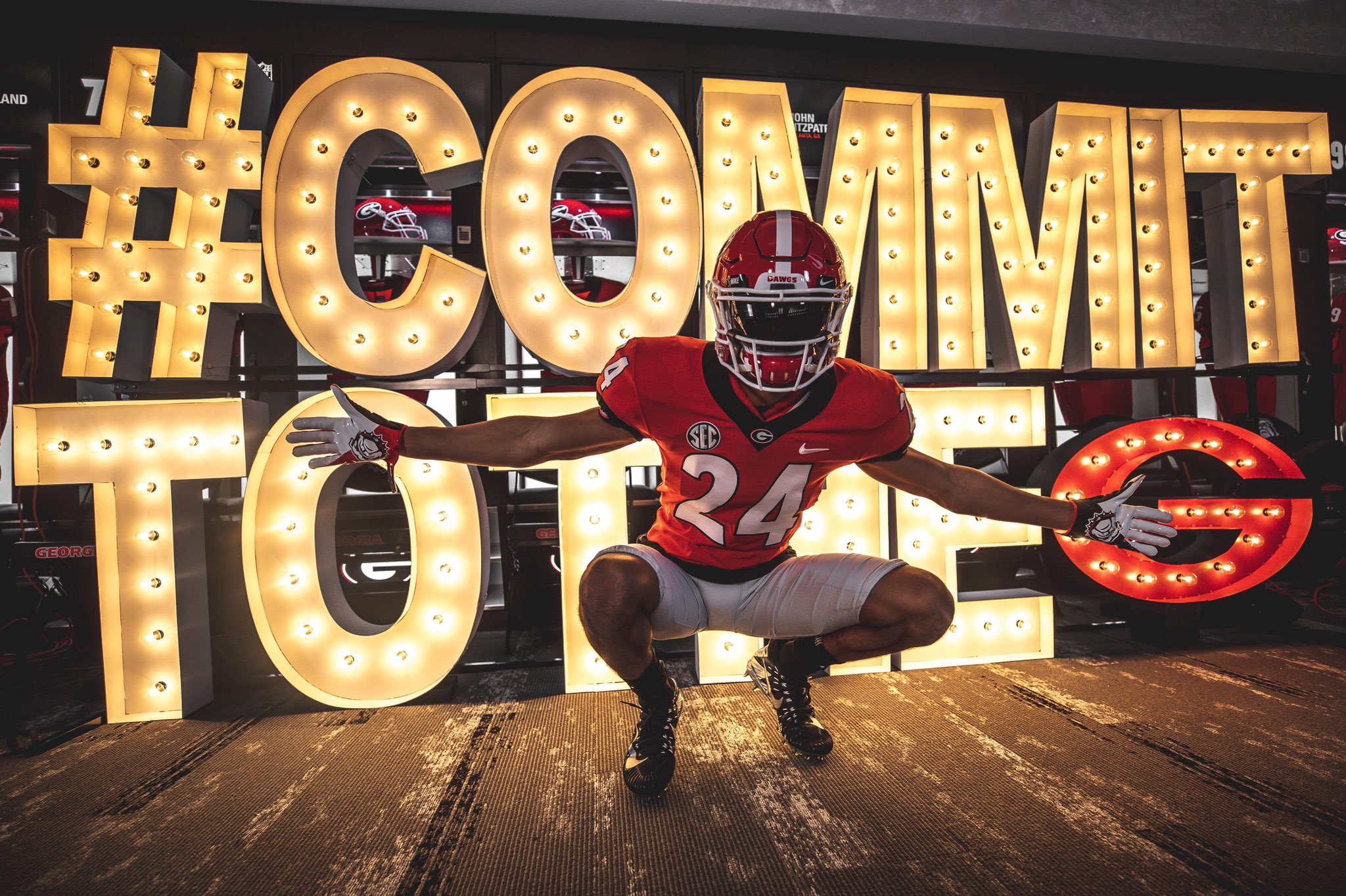 In case you missed it during Super Bowl LIV between the Kansas City Chiefs and the San Francisco 49'ers, 2020 defensive back Patrick Taylor accepted a preferred walk-on (PWO) offer from the University of Georgia on Sunday and committed to the Bulldogs.
Taylor is a 6-foot-0 and 175 lbs senior cornerback for the Johns Creek High School Gladiators. You can watch Taylor's junior and senior season highlights in the videos below.
Senior Szn Highlights
Junior SZN Highlight
Patrick Taylor wasn't Georgia's only 2020 commitment on Sunday. Earlier in the day, just after 2:00 p.m. ET in the afternoon, North Murray High School senior Ladd McConkey announced his decision to commit to the Bulldogs via Twitter. And it has been a good week for UGA football as they also added two 2020 preferred walk-on offensive linemen, Miles Johnson (Fannin County High School, Blue Ridge, GA ) and Weston Lee Wallace (Gatewood High School, Eatonton, GA), last Tuesday as well as received a commitment from Colquitt County High School 2020 running back Daijun Edwards on Thursday.
National Signing Day 2020 is just a couple of days away on February 5th. In addition to Edwards and McConkey, the Bulldogs have two committed 2020 offensive linemen, Broderick Jones and Sedrick Van Pran, who are expected to sign on Wednesday. If they do, UGA's 2020 recruiting class will stand at 23; so, the big question is do the Dawgs have room to add a couple of more and sign a full class of 25?