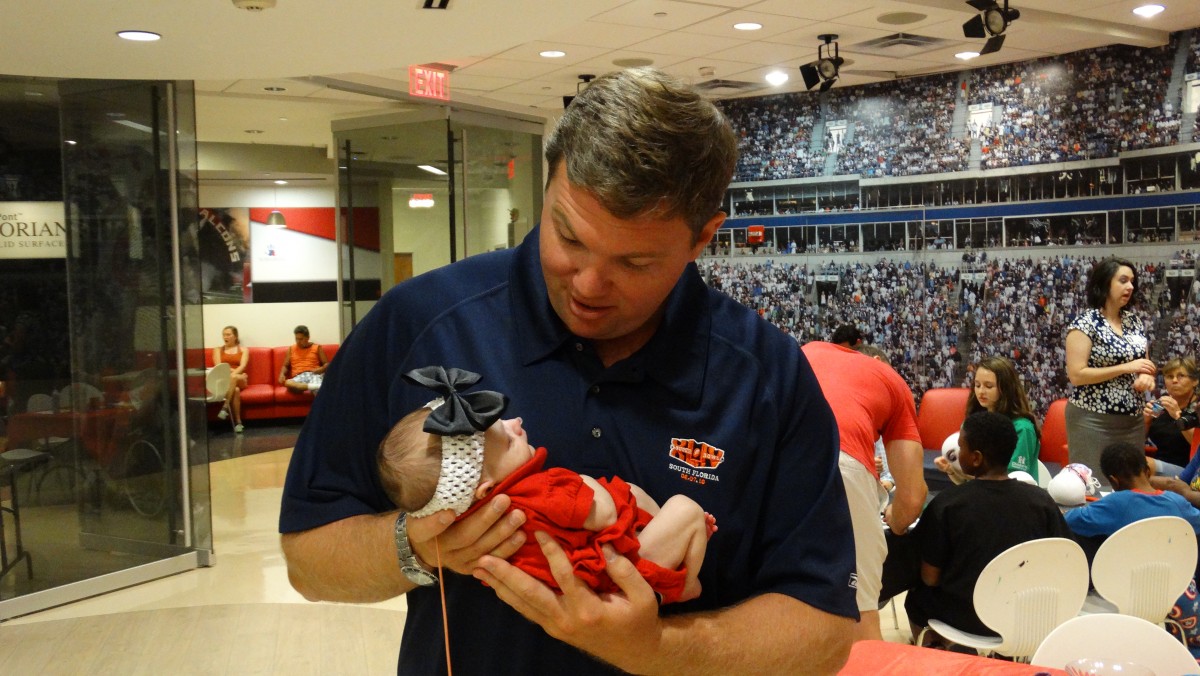 [su_spacer size="20″] Yesterday was media day at The Zone inside Scottish Rite Hospital in Atlanta, however, one might easily mistake the event for Dawg Day. Matt Stinchcomb, John Stinchcomb and David Greene were on hand to talk (and play) with some of the patients and the place was decked out in Red and Black.
[su_spacer size="40″] [su_youtube_advanced url="https://www.youtube.com/watch?v=tuARIkyaiTY" autohide="no"] [su_spacer size="40″] The Zone is an area of the hospital that provides a sports themed recreation for patients and their families. Entertainer Garth Brooks has been instrumental in raising money for this portion of the hospital's program along with many corporate sponsors:
[su_spacer size="20″] [foogallery id="59066″] [su_spacer size="40″] The real threat is watching the three Dawgs who, along with hundreds of others, work hard to bring joy to some children who are fighting battles of their own.
[su_spacer size="20″] [foogallery id="59082″] [su_spacer size="40″] We asked avid Dawg Jeremy about Georgia's outlook for the 2015 season:
[su_spacer size="20″] [su_youtube_advanced url="https://www.youtube.com/watch?v=-KlpyNhBtRc" autohide="no"] [su_spacer size="40″] More scenes from The Zone:
[su_spacer size="20″] [su_youtube_advanced url="https://www.youtube.com/watch?v=cn5Na9UBV5I" autohide="no"]