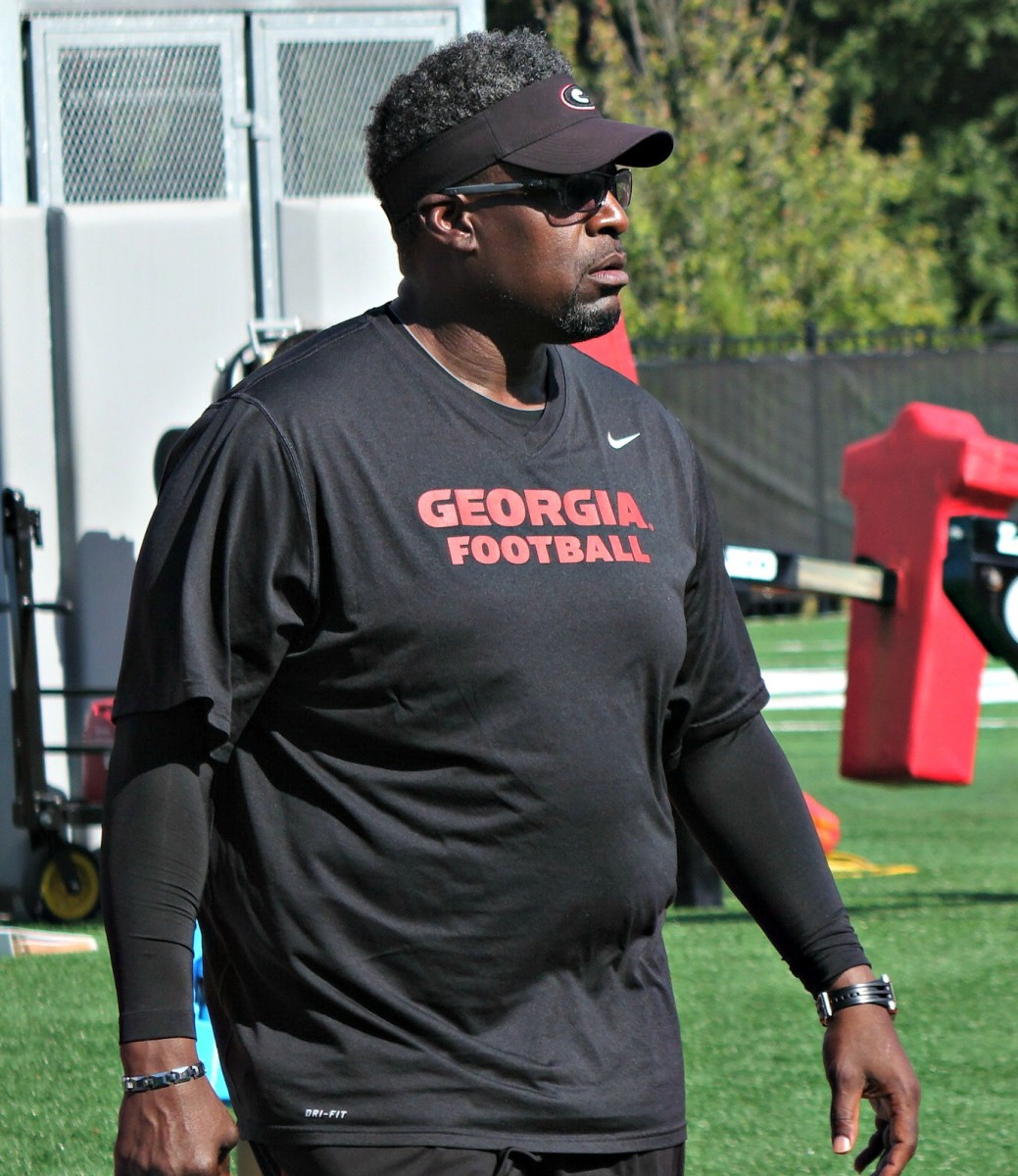 [su_spacer size="20″] The eighth-ranked Georgia Bulldogs conducted a two-hour practice in full pads Wednesday as they prepare for Alabama.
"We got it in today with no rain so that's nice, and it was warmer out there too," Georgia coach Mark Richt said. "We had a good practice, and now we'll review the film and see what we like and what we don't and start narrowing it down with our preparation."
The Bulldogs (4-0, 2-0) play host to the 13th-ranked Crimson Tide (3-1, 0-1 SEC) Saturday in a matchup of top 25 teams. Last year, Georgia went 2-1 against top 25 opponents in Athens including trouncing No. 9 Auburn 34-7. This will be Alabama's first visit to Athens since 2008. Richt owns a 3-2 all-time record against Alabama. Richt was asked his view on "the big game" Saturday, and he responded that all the games are big to him.
"Every conference game is important, and we try to treat all of them the same," Richt added. "We're focused on our job and doing it well and doing it with enthusiasm."
Georgia has one Alabama native on its roster in senior starting linebacker Jake Ganus. He joined the Bulldogs this season after beginning his career at the University of Alabama-Birmingham. He has started all four games for the Bulldogs and tallied 19 tackles with one interception.
"I've been impressed with Jake; he's a quick learner," Richt said. "He knows what to do and gets the other guys lined up. He's a very good football player, and I'm sure he's enjoying every bit of his senior year. I know he got engaged at midfield this year too. This place means a lot to him in a short amount of time he's been here."
The SEC Nation's two-hour traveling pregame show will be in Athens for this week's game. Saturday's game will kick off at 3:30 and will be televised nationally by CBS. The broadcast team will feature Verne Lundquist (play-by-play), Gary Danielson (analyst) and Allie LaForce (sidelines).
[su_spacer size="40″] [foogallery id="66558″] [su_spacer size="60″]