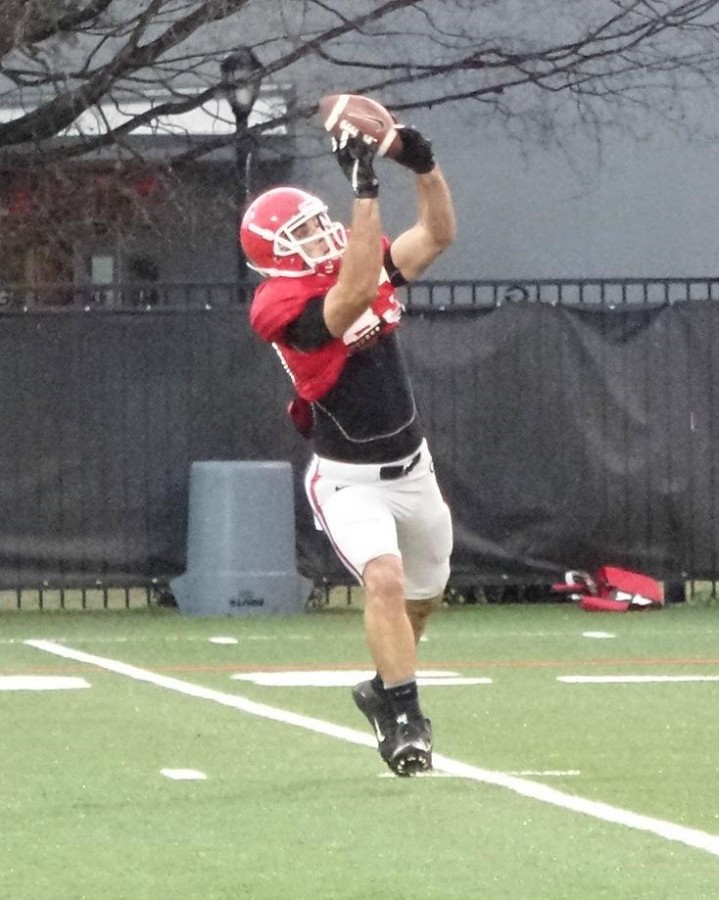 [su_spacer size="20″] Rain showers returned Wednesday as the Georgia Bulldogs held a two-hour practice in full pads.
"We caught a good window and got it in so that was good," Georgia coach Mark Richt said after the workout. "You gotta have that FieldTurf when you have rain. We've been down there a lot."
The Bulldogs (7-3) are preparing for Georgia Southern (7-2) and the Eagles top-ranked rushing attack that averages 378.9 yards a game. Georgia has limited its opponents to an average of 139.6 rushing yards a game, but Saturday will mark the first time this year the Bulldog defense will face an option attack.Saturday's game concludes Georgia's home schedule and the seniors will be recognized in their final game at Sanford Stadium.
[su_spacer size="40″] [foogallery id="71135″] [su_spacer size="40″] "It's nice to honor all the seniors," Richt added. "Fans don't get to know a lot about the scouts and they do a great service to the program. I thank them, the coaches thank them and their teammates do too. We need them. Saturday night is huge to recognize them and also at our Senior Awards Gala banquet. It's a big night for all our seniors."
The Bulldogs and Eagles are linked with the contribution of the legendary Erk Russell. He served as defensive coordinator the Bulldogs for 17 years including on the 1980 national championship team. He became Georgia Southern's head coach in 1982 and led them to three NCAA Division 1-AA championships. Russell passed away in September of 2006. Richt reflected on Russell and his contributions to both programs.
"Early on, we were very excited to learn about the Georgia tradition and Georgia football from Erk who we invited to come up and talk to our teams," Richt said. "He would talk about the Junkyard Dawgs and where the term 'GATA' came from and what it meant. He made a great impression. I'm glad we got him on video, and we use it all the time."
Saturday's game with the Eagles will kick off at 7 p.m. (EST) on ESPNU. The broadcast team will feature Clay Matvick (play-by-play) and John Congemi (analyst).
[su_spacer size="120″]