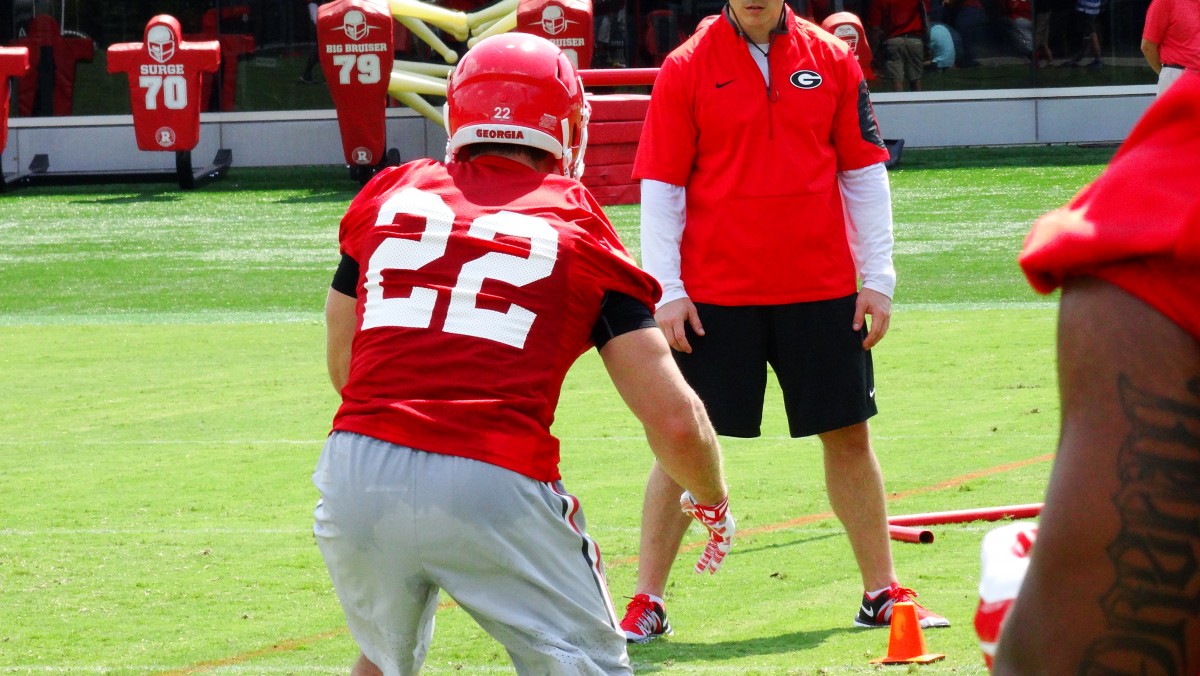 [su_spacer size="20″] It is hot in Athens, GA and the Georgia Bulldogs showed evidence of the heat during the practice today. Water breaks were frequent but drills were crisp on the offensive side of the ball.
[su_spacer size="20″]
Quarterbacks had zip on the ball as receiver ran routes and practiced cuts. Running backs also drilled ball security, balance and cuts in the heat.
[su_spacer size="40″] [foogallery id="61311″]