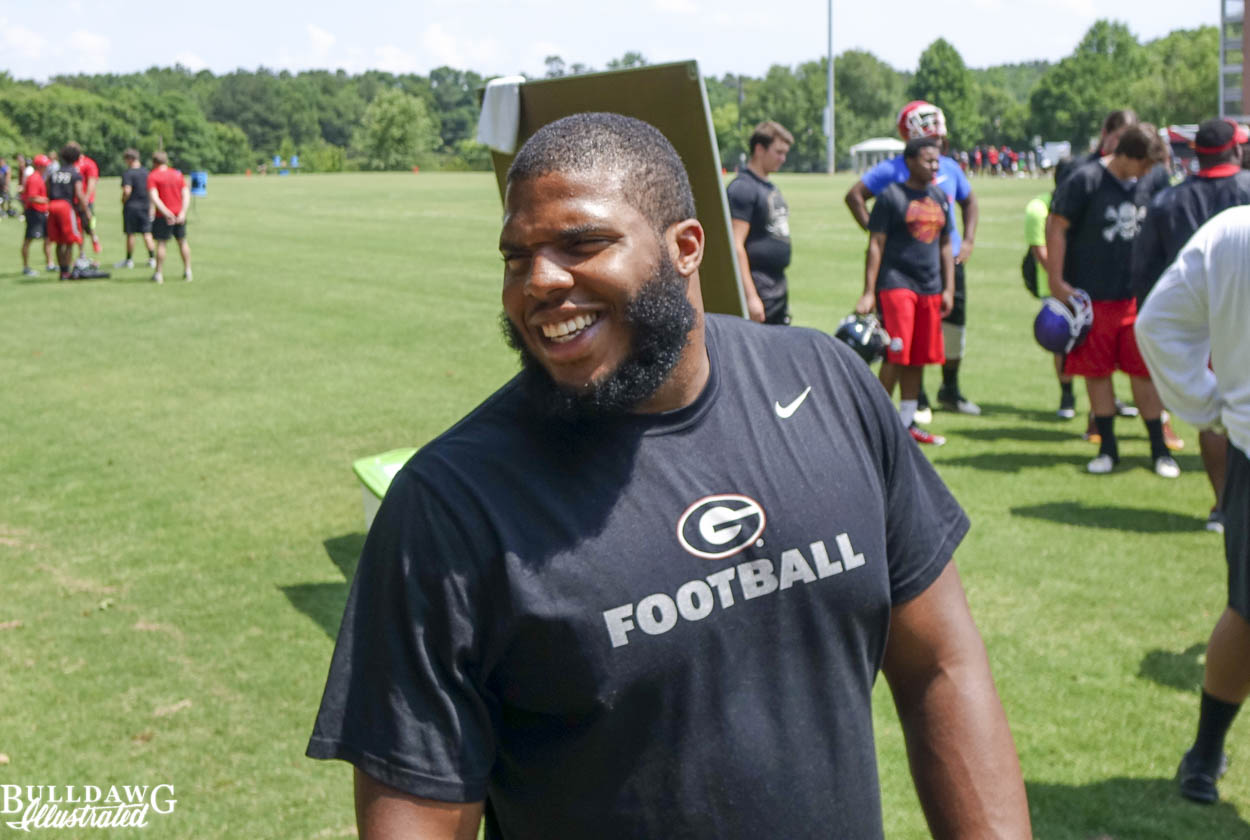 There is no way to sugarcoat it, the play of the Bulldogs offensive line last season was poor.  It was an experienced group led by two senior tackles that was expected to be the strength of the team, instead, they underperformed all season.  With Rob Sale out and Coach Pittman in, the expectation is for the offensive line take a big step forward in 2016. 
First, he is going to have to determine the starting five.  The starting five question could be determined early in camp.  If Tyler Catalina can prove that he can handle the RT position then that will allow Greg Pyke to shift back to his familiar RG position with Wynn at LT, Sims at LG and Kublanow at C.  I believe that would be Coach Pittman's preferred five.
Second, he needs to determine the others players that are ready for a reserve role to spell the starters or in case of injury.  In the spring Lamont Galliard and Kendall Baker showed that they were probably the closest to be ready to contribute.  But also play close attention to Pat Allen and true freshmen Ben Cleveland as both have a great deal of raw talent.
Third, and probably his biggest decision, is what type of blocking scheme Pittman will use.  In a 2010 article written by Buck Sanders of Scout.com, Pittman (while OL Coach at North Carolina) provided an analysis of the three blocking schemes and when they are used:
Zone Blocking
"Zone blocking teams want to cover their linemen.  I mean, that the bottom line and that's why you saw us go towards a huge zone scheme toward the latter part of the year, because we wanted to cover our linemen for movement."
Gap Blocking
"Your gap teams are your smash mouth teams, but most teams that are zone teams are also a gap teams at times."
Man Blocking
"When you start talking about man schemes, you better be really good.  A man scheme is when you put your linemen in a one-on-one block regardless of movement…Those (man blocking) schemes are effective when your guy is just better than the guy he is assigned to block.  You are betting you can physically whip your opponent."
In the same article Pittman went on to say that, "You go into games with different runs based on the configuration of the defense, or based on who they have over there".  In other words, the answer to the question above is that you will probably see the Bulldogs use some of each scheme.  However, what will be the Bulldogs "go to" on that big third-and-short situation.
There is potential in this unit based on the combination of talent and experience.  There is also the need for the offensive line to play at a much higher level than last season.  With the Dawgs potentially starting a true freshmen at QB and a true freshmen potentially getting a number of carries early in the season, the offensive line can make their life much easier.