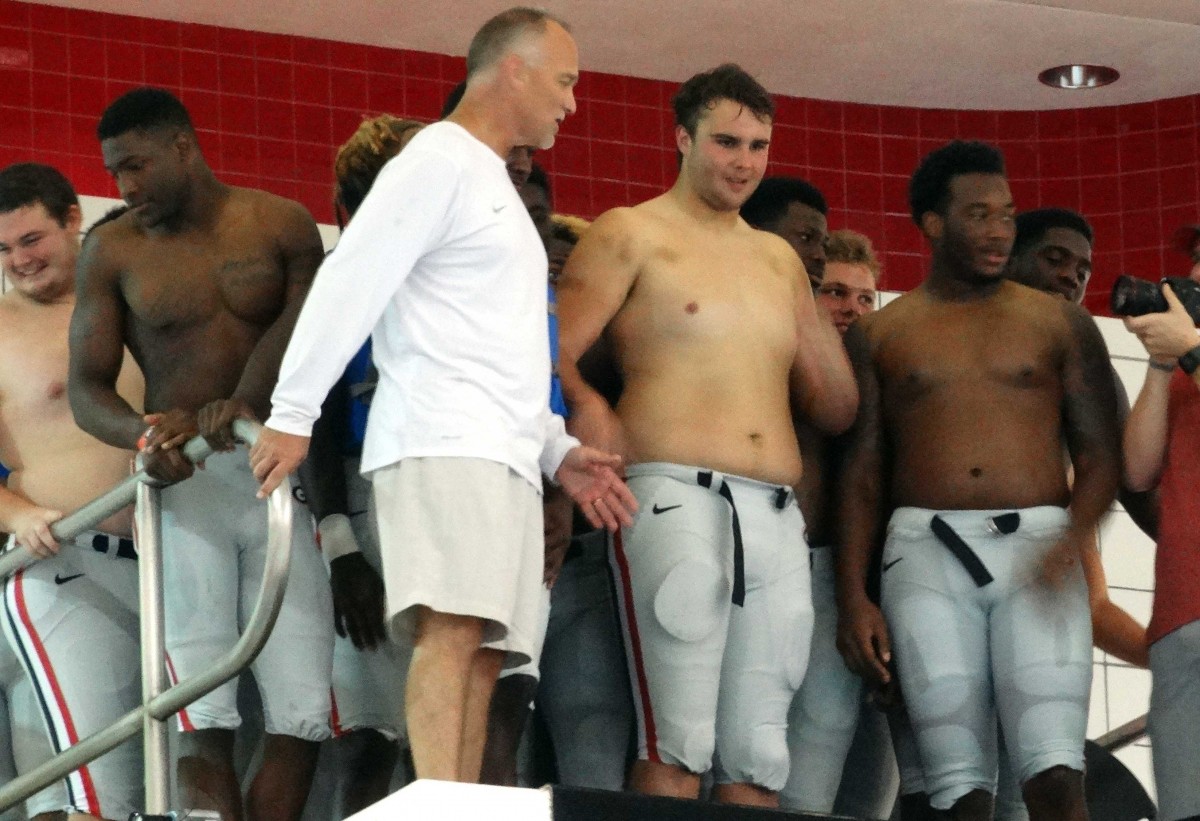 [su_spacer size="20″] Bulldawg Illustrated On-Air's second show on
Vsporto's Dawg Sports Radio
with guests Patrick Garbin and Rivals' Jake Reuse.
[su_spacer size="20″]
Patrick Garbin
, UGA historian, author, blogger and beat writer joined Bulldawg Illustrated's
Greg Poole
and
Bob Miller
, reviewing the first week of UGA's Fall Camp 2015 and first six practices hitting on the defensive front seven and wide receivers as well as the team going to the Ramsey Student Center to take advantage of the aquatic center on a stormy Monday in Athens. Recruiting analysts and writer
Jake Reuse
from Rivals' UGASports.com also joined on air and offered his insights on UGA's newest verbal commitment, class of 2017 – athlete Devonta Smith and some interesting recruiting info.
[su_spacer size="40″]