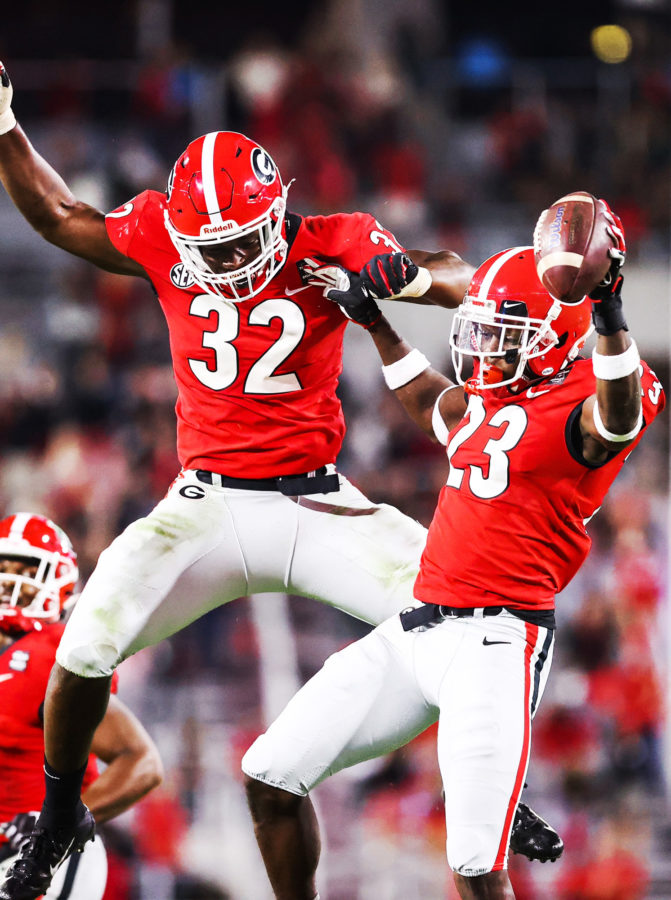 It's nice for Georgia to be back home Between the Hedges. The battle of Bulldogs between Mississippi State and good old UGA will kick off at 7:30 p.m. Saturday night at Sanford Stadium.
While navigating through the challenges of 2020, both Georgia and Mississippi State come in off an open date, each having their games last weekend postponed in the Covid scheduling shuffle.
The Maroon Bulldogs from Starkville had their game against Auburn this past week postponed, and the same goes for Georgia's scheduled game at Missouri.
Mike Leach is in his first season at the helm at MSU, and his pass-happy attack made quite an initial splash. Mississippi State won its season opener 44-34 over defending national champion LSU in Baton Rouge.
Life in the Southeastern Conference is never easy, especially with all the challenges of this season including an all-league schedule. Following the monster win over the Tigers, Mississippi State lost four games in a row. State picked up a 24-17 win to head into the scheduled meeting with Auburn riding some momentum.
Georgia was certainly anxious to get back on the gridiron, despite a brutal rash of injuries that has hit the Bulldogs offense, defense and special teams. The Bulldogs fell to Florida 41-28 in Jacksonville last time out on November 7.
These two teams last met in 2017, when Dan Mullen led Mississippi State into Athens – coming off a 37-7 rout of LSU – for a battle of unbeatens. The homesteading Bulldogs had Sanford Stadium rocking in a 31-3 victory over MSU.
Saturday night's battle will be the third straight in the series played Between the Hedges. Georgia defeated Mississippi State 24-10 in 2011, on the back end of a home-and-home. State defeated the Bulldogs 24-12 in Starkville in 2010, which broke a nine game Georgia winning streak in the series.
From 1975 through 2006, Georgia posted a 9-0 record against MSU, highlighted by thrilling victories in Starkville in 1982 and 1988. Herschel Walker, Terry Hoage and John Lastinger were amongst the standouts in the 29-22 victory over '82 en route to the SEC title. Tim Worley broke free in the closing seconds as Georgia won 42-35 in '88.
So much of college football is the memory of those glorious bygone Saturdays.
With all that has happened this year, and certainly that includes the college football campaign in the Southeastern Conference. All the postponements last week were certainly disheartening.
It will be great to get these two Bulldogs back together Saturday night – the game itself a victory.