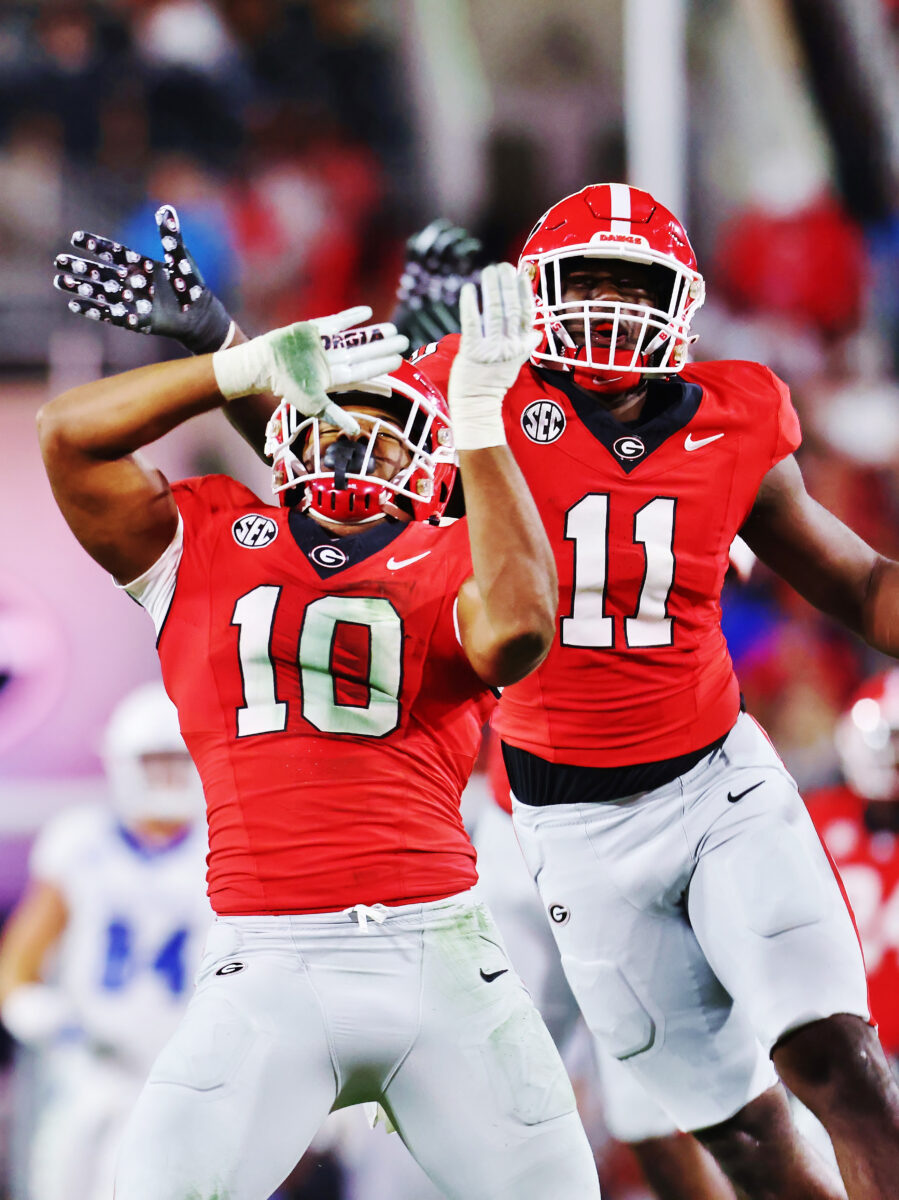 Top-ranked Georgia and Vanderbilt square off Saturday in a Southeastern Conference battle in Nashville with the Bulldogs a perfect 6-0 on the season, 3-0 in the SEC and the Commodores at 2-5 and 0-3 in league play.
Kirby Smart's two-time reigning national champions played their best game of the season this past week in Athens, topping Kentucky 51-13 in a battle of unbeatens on Dooley Field in Sanford Stadium. Vanderbilt is coming off a 38-14 loss to Florida in Gainesville, marking the Commodores fifth straight loss this season.
With limited seating due to stadium construction at Vanderbilt, and the allure of the Nashville nightlife for an extraordinarily happy Georgia fanbase, this is a hot ticket..
Georgia has won five straight games in the series since the Commodores pulled off a 17-16 upset over the Bulldogs in Athens in Smart's first season at the Bulldogs helm in 2016. Georgia won 45-14 in Nashville in 2017, clubbed the Commodores 41-13 the following year and beat Vandy 30-6 in 2019. Vanderbilt twice backed out of games in Athens in the Covid season of 2020. The past two years, en route to successive national championships, the Dogs have won big. Georgia won in Nashville 62-0 in 2021 and 55-0 a year ago in Athens.
Clark Lea is in his third year as Vanderbilt's head coach. He came from Notre Dame where he was the defensive coordinator for Brian Kelly. Last season's Commodores team took a big step forward for the program with second half of the season upset wins of Kentucky and Florida, both of which have wins over Vandy this year.
In the Bulldogs win over Kentucky last Saturday, redshirt junior quarterback Carson Beck completed his first 12 pass attempts, and wound up connecting on 28 of 35 aerials for 389 yards and four touchdowns with an interception. All-American tight end Brock Bowers had seven receptions for 132 yards with a touchdown, a third straight game with 100-plus yards receiving. The victory over Kentucky was the 14th straight for the Bulldogs in the series with the Wildcats.
That 14th straight win over Kentucky extended some incredibly impressive, historically significant streaks for the Bulldogs.
Georgia has been victorious 39 times in the last 40 games, and the Bulldogs are riding a school record 23 game winning streak. Smart's Dogs have 33 straight regular season wins, and 22 consecutive regular season SEC wins. Georgia has been victorious in 23 straight contests at on Dooley Field in Sanford Stadium, which was electric in the win over the Wildcats.
The feel will be different with the early kickoff in Nashville. Perhaps there will again be more red in the stands at Vandy than gold. On the last two visits in particular for the Bulldogs, there has been a heavy partisan Georgia crowd at Vanderbilt Stadium.