Senior Intern, Savannah Leigh Richardson joined Mark Rogers to discuss the upcoming national championship game. Rogers is a production manager for ESPN who runs his own YouTube channel, MarkRogersTV. During this segment, Richardson and Rogers discuss Georgia versus Alabama and how the game will be one for the ages.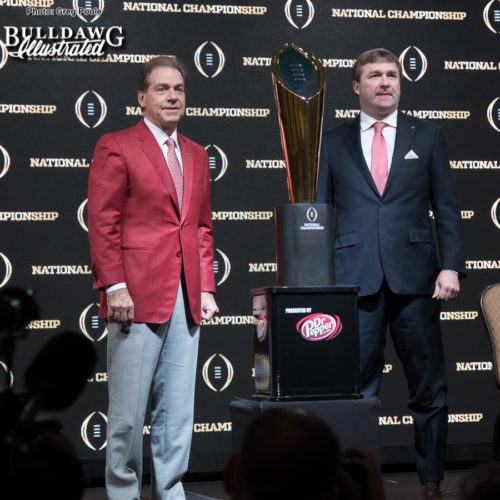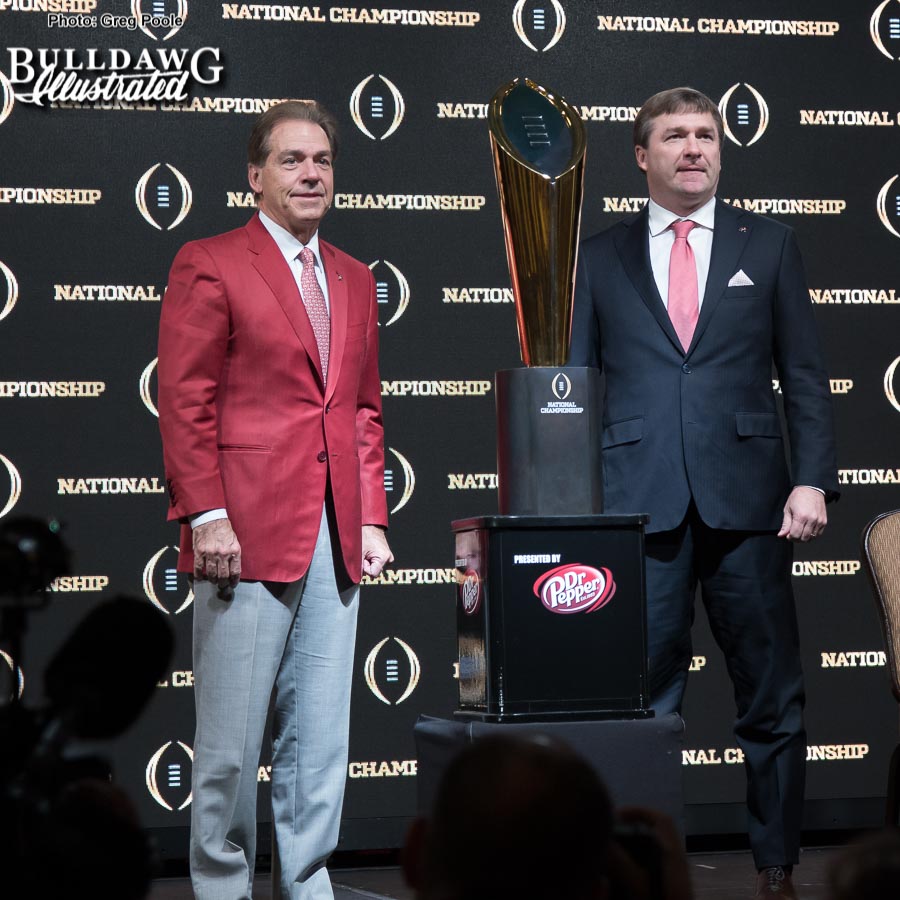 In this first video, Rogers and I discuss the matchup of Kirby Smart and Nick Saban. These two teams are about as evenly matched and talented as they come, so it will be a physical matchup. Neither coach will change their philosophy and it will come down to who can execute the process better. Will the apprentice beat the master? I discuss what the Bulldogs have to do to be successful against a tough Alabama. Throughout the video, I talk about what Georgia's offense must do and how Smart can out-smart Saban. The Bulldogs are currently a 4-point underdog and will be out to finish this incredible season on a high.
Check out the video about Kirby Smart versus Nick Saban and what Rogers and I have to say! Hope you enjoy!
---
During the second video of this segment, Rogers and I discuss Jake Fromm and his incredible season. He's no longer consider a freshman, and I talk about why I would choose him over Alabama's Jalen Hurts on any given day. Fromm's ability to stay cool calm and collective is something that stands out when you watch him, and I discuss how that will be an advantage on game day. I talk about how Fromm must execute the plan but also utilize his arm to lead the Bulldogs to victory. Fromm's accuracy improves the more he passes, and has weapons to throw to, so I fully expect him to utilize it and keep Alabama on its toes.
Don't forget to watch the video below to check out exactly what I have to say about Fromm! Hope you enjoy!
---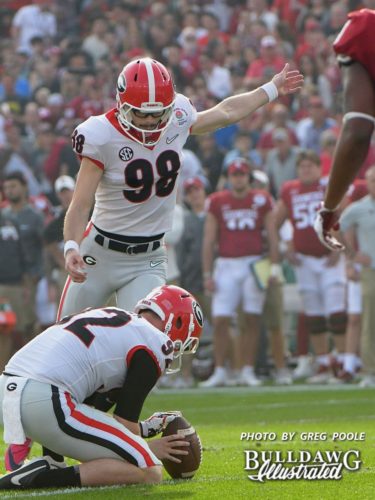 Finally, I discuss with Rogers how important Rodrigo Blankenship could be in the national championship game. I talk about how the special teams help out the overall team achieve a goal. By Blankenship being able to keep team's deep in its territory ultimately helps the defense. Then I briefly give my prediction of the game and why I believe Georgia wins its first national championship in 38 years.
Check out the final video of the national championship preview segment with Mark Rogers and I! Hope you enjoy!
---
Recent Articles by Savannah Leigh Richardson
[pt_view id="8722077nva"]