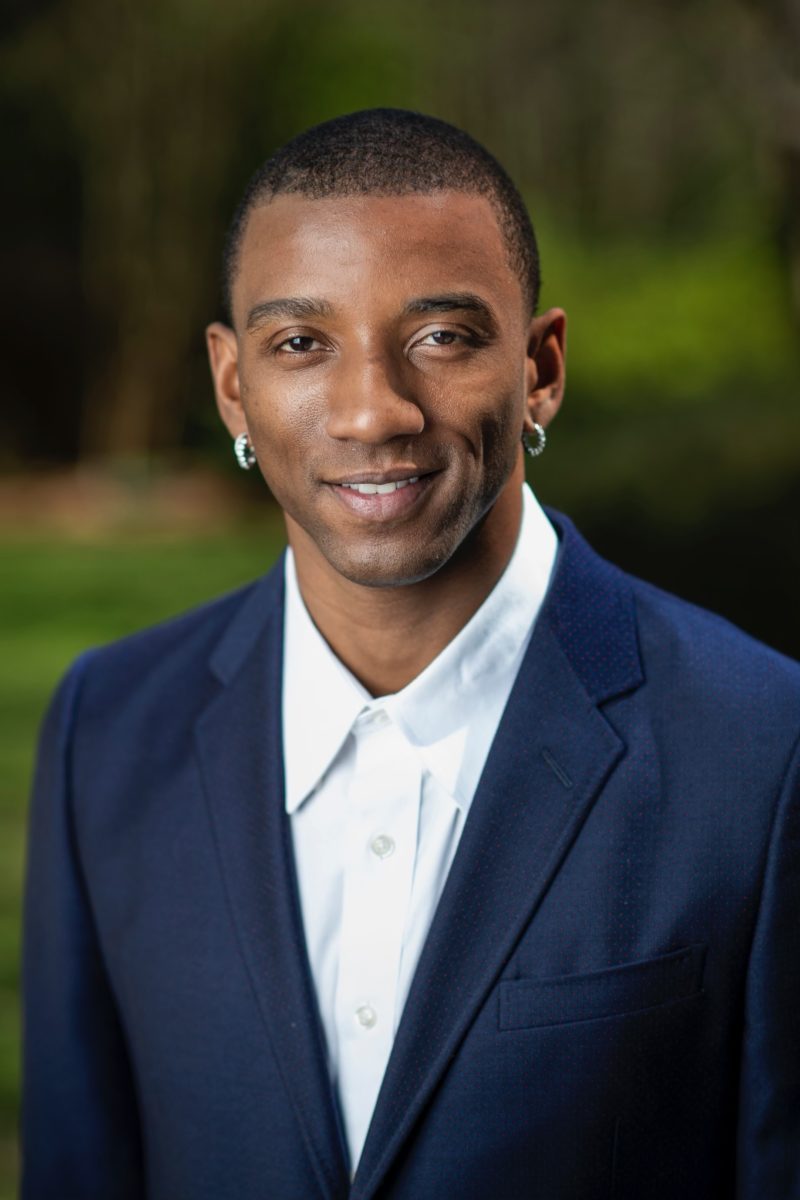 Name: Malcolm Mitchell
Family: Jasmine and Oakley
Hometown: Valdosta, Georgia
Current Town: Atlanta, Georgia
What Years at UGA: 2011-2015
School/Degree: Bachelors in Communication Studies
Profession: Author, Founder/CEO of Share the Magic Foundation, Super Bowl Champion.
Accolades: Super Bowl champion, Georgia Author of the Year (x2), American Promise Award Recipient, UGA 40 under 40, Atlanta Business Chronicle 40 under 40, National Allstate Good Works Team Captain, SCLC President's Award Recipient.
What life lessons did you learn while at UGA?
Through access and exposure to information ones scope of understanding is widened drastically. If I can see more, I can believe more. If I can believe more, I can achieve more.
What professor did you most admire?
Mark Richt, Head Coach. Coach Richt was able to forego popular opinion and focus intently on developing well-rounded men not just athletes. That approach had a great impact on my life.
What do you consider your greatest achievement?
Finding comfort in the unknown.
Which historical figure do you most identify with?
Kobe Bryant. His approach to life was simple: Be my absolute best in everything that I do or attempt to do.
Who are your heroes in real life?
My mom, Pratina Mitchell. Her sacrifice is admirable and I hope to replicate her faith and work ethic.
Quote to live by:
Today I will do what others won't, so tomorrow I can do what others can't. -Jerry Rice
What is your idea of perfect happiness?
Complete acceptance of what I've gone through, where I currently am, and where I hope to be in the future.
What do you consider your greatest achievement?
Oakley Grand Mitchell- my son.
What is your most marked characteristic?
Curiosity.
What do you most value in your friends?
Transparency.
If you could change one thing about yourself, what would it be?
I think growing up with a father would have helped me better understand that men can cry too. I believe that would've made me more empathetic.
Who are your favorite writers?
Kurt Vonnegut because of his whimsical delivery on catastrophic topics. Langston Hughes because of his ability to capture his feelings in the moment and distribute them in a way they last forever.
Fave social media and who to follow?
I'm not a huge fan of social media.