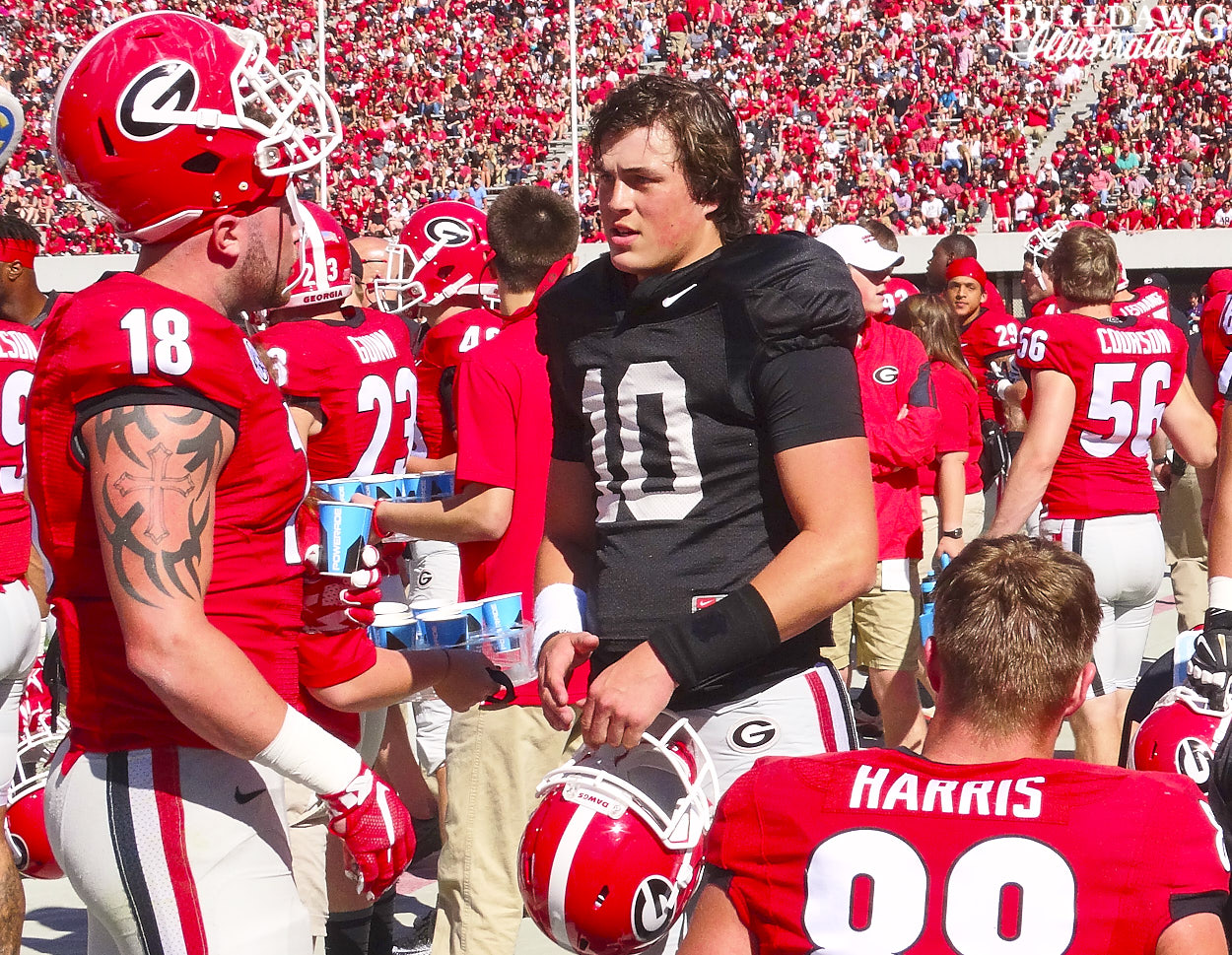 Jacob Eason just returned to Athens from Steve Clarkson's quarterback retreat in California. The event included QBs from around the country like Felipe Franks (Florida), Shea Patterson (Ole Miss) and Trevor Knight (Texas). Clarkson appeared on Atlanta's 680 The Fan (The Front Row) to answer question about Eason and his performance while competing against the best young quarterbacks in the nation.


Jacob actually won our quarterback competition. It was a fierce battle between he and Shea Patterson that was separated by literally 5 points.

Jacob, the first thing, he is very imposing. He is about 6 foot 5, 225 pounds, but he looks and appears bigger than that. He is probably going to top out somewhere, at Georgia, about 245 pounds – I suppose – because his body frame can handle it.

For a big guy, he is extremely nimble. You don't think that when you see him but he is. He has got a picture-perfect release, I mean it is very tight, he spins the ball very well. His anticipation is second to none. His leadership abilities are what really sets him apart.

He is not Mike Vick, he is not going a take-off and beat you with his legs, but he is going to extend plays within the pocket – those are NFL traits. He will fit perfectly with Coach Smart system… This is a guy, if I'm guessing, you better enjoy himm for the next 3 years because I don't see him playing four.


When asked if he thought Eason could handle the pressure of playing opening day as a freshman, Clarkson responded, "No doubt."