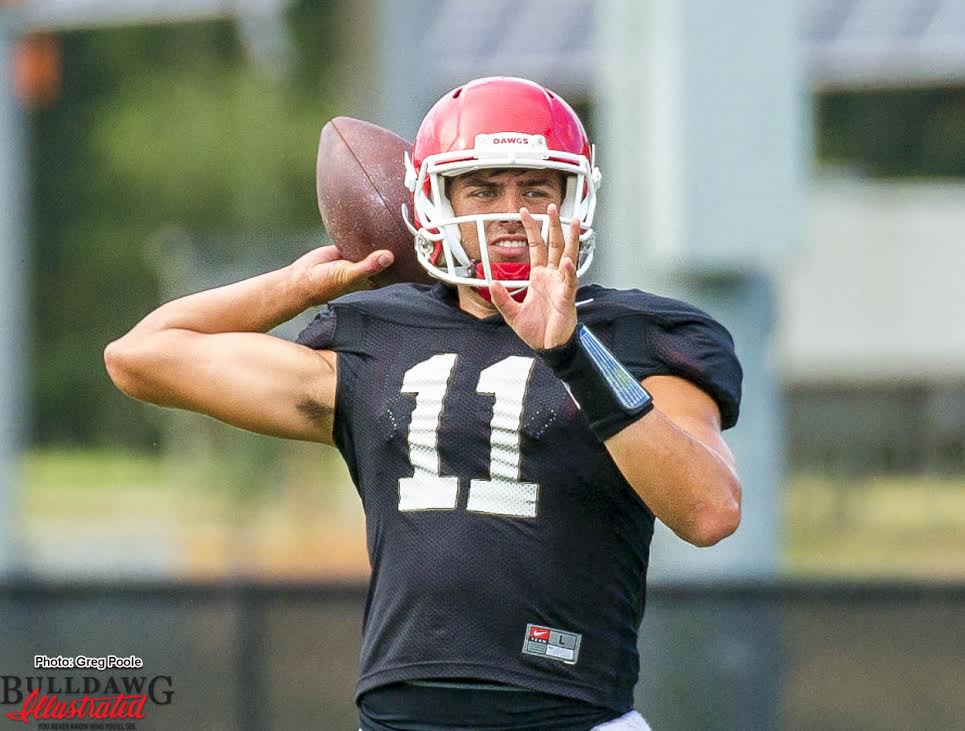 The following contribution is from UGA/Grady student, Savannah Leigh


The starting quarterback decision for Georgia is still up in the air. However, Coach Kirby Smart give us on some insight on how the Bulldogs will decide on the starter.


There are always a series of questions about the quarterbacks. The media wants to know if the decision was made, and as usual Smart said no.


Smart let the media know that it was still early on making a decision for Saturday. It was Tuesday when the interview took place, and the team was still sorting out different aspects of the game plan to decide.


There were also concerns about whether true freshmen, Jacob Eason would be ready for his first road game. Smart seemed to believe so. The fact that Eason played a good amount in the North Carolina game, he had road game experience.


However, the concern for Eason will be the crowd noise that he will experience in Missouri. It will not be in his favor, as it was in the Dome.





The most interesting remark of the presser was about splitting the reps evenly between Eason and Greyson Lambert. Kirby was short with his response letting the members of the media know, "No, absolutely not."


Smart explained the process on how they base their decisions on periods and each period is something different.


"What we do is tailor to each one of them's needs. And we do it just like we do in the game. It may come off as 50/50; it may not, but it's not scripted to be that way," Coach Smart says.


They are tailoring the offense to the quarterback's strengths, and not to just experience. By not scripting a number of reps for each quarterback, it gives coaches the ability to evaluate the situation better.


Georgia has yet to make a decision on who will get the start for Missouri, but one thing is evident, it will not be an easy one.