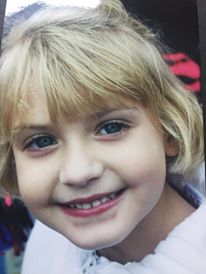 Georgia football has been a tradition in my family since long before I was born. As a young girl, I learned to bleed red and black and hate everything orange, especially the Florida Gators.
I had the chance to see the two colors face-off in person around the age of five. We lost that year which made for a tumultuous post-game environment for Georgia fans. The former nickname "The World's Largest Outdoor Cocktail Party" rang true meaning that I witnessed the best and the worst of fans whether they wore red or orange. My family believed it was not the most child-friendly environment and I would not return to Jacksonville for a game until 2016.
Although I no longer attended games, I was never far removed. Growing up in the Golden Isles, I was less than 80 miles from the game every year. Many fans, like my father when he was a boy, travel to St Simon's Island to partake in festivities and watch the game as well. My family has been hosting viewing parties full of family and friends as long as I can remember. Georgia Florida is an annual holiday in my house celebrated in jerseys with plenty of food and vigorous yelling at the television like the players and coaches can hear us.
Now at 20 years old, I am about to witness my fourth game. The experience is like no other. The noise, the emotions, the traditions make for an unforgettable game environment. For fans, this game either rips your heart out and makes you shed tears of misery or it is the highlight of your year and makes you shed tears of joy.
This Saturday about 40,000 Georgia fans and 40,000 Florida fans will come together in Jacksonville to watch a 3:30 football game that will be fought tooth and nail to the bitter end. Both sides will come out forever changed with the memory of the past three and a half hours permanently etched into their memories. That is what the Georgia Florida rivalry is: extraordinary.