[su_spacer size="20″]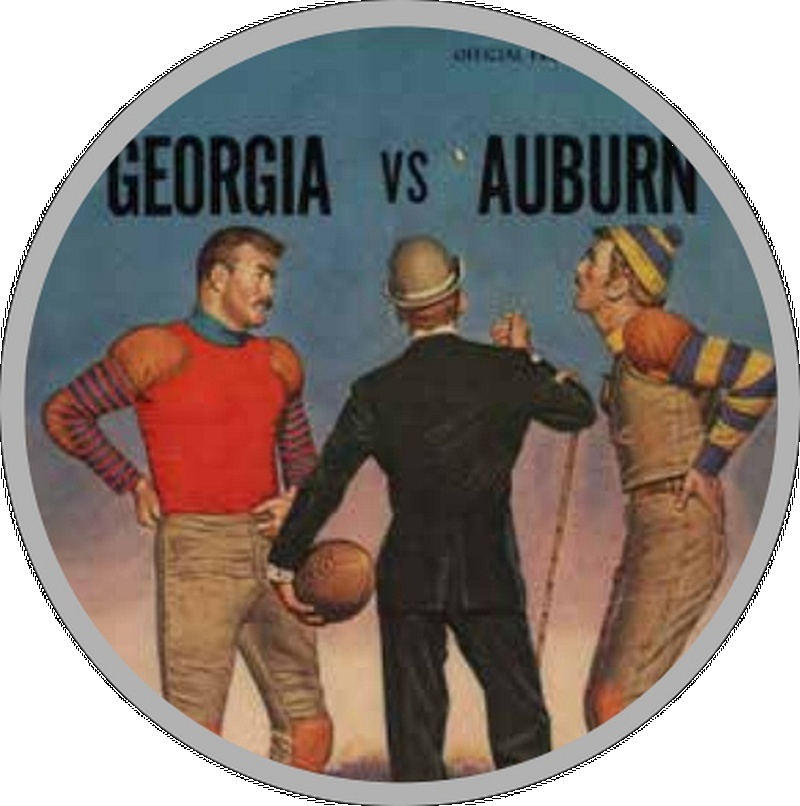 [su_spacer size="40″] For the many Georgia fans, long in the tooth, the news lately about Coach Wallace Butts' last championship team brought about a downer upon hearing about a couple of obituary notices.
[su_spacer size="20″]
In recent weeks, two ends from the 1959 team, which went undefeated in conference play and shut out Missouri, 14-0, in the Orange Bowl, passed away. Bill Herron, who caught the fabled pass from Fran Tarkenton in the Auburn game which led to al4-13 victory over Auburn, died from organ failure and Gordon Kelley, who was a rugged defender with playing time in the National Football League (four years), died in Ocean Ridge, Fla. where he lived following retirement from the NFL.
[su_spacer size="40″] Herron, who lived out his life in Fresno, California, and Kelley, who had spent his post-NFL years in real estate, played key roles in the championship run in 1959. Herron, in addition to making one of the most unforgettable touchdown receptions in Georgia history, was an all-around player who made another significant play, long forgotten, in the '59 Auburn game. He forced an Auburn fumble late in the 4th quarter (recovered by Pat Dye) which gave Georgia an opportunity to claim victory.
[su_spacer size="40″] The Bulldogs began the game winning drive at the Auburn 35 following Dye's recovery. Tarkenton quickly hit fullback Don Soberdash on a 16 yard pass to the Auburn 19. Then the same pass-over-the-middle-to- the-fullback-out-of-the-backfield to Soberdash for nine more yards. A halfback pass lost four yards and hopes were fading as the Bulldogs faced a fourth down and 13 challenge with time running out. The Auburn defense was one of the toughest in the SEC but Tarkenton had just maneuvered his team in position to win. The non-partisan view expressed in the press box, however, was, nonetheless, "Advantage Auburn."
[su_spacer size="40″] In that era, the quarterback called his own plays. Tarkenton, always inventive, huddled his team behind the line of scrimmage and made up a play which would go down in history as one of the most important ever for the Bulldogs. Tarkenton would roll to his right, drawing the defense in that direction. He told Herron, in the huddle, to block down on the tackle in front of him, for three counts: "A thousand and one, thousand and two, thousand and three." Then Tarkenton told Herron to run a post route and cut to cut to the flag.
[su_spacer size="40″] Even with 18 years in the NFL, Tarkenton has never had a receiver more open for a play to win a champion-ship. After rolling right for a few yards, he pulled up and threw back to his left to the wide open Herron for the touchdown. In that era, not many right handed quarter-backs were able to run to their right and then throw back across their body, but Tarkenton was exceptional. "He did that in a game against us," John Donaldson, long time coach at Jesup said in a long ago conversation. "I had never seen a quarterback do that."
[su_spacer size="40″] Kelley, known more for his defensive acumen, be-came a regular with the Washington Redskins, after being traded from the San Francisco 49ers.
[su_spacer size="40″] Early on in my life, with a little luck and enterprise, I found my way to a plethora of events and places—often attracted to venues where there was a Bulldog hanging out. God only knows what I was doing in our nation's capital in the early sixties, but one Sunday morning I showed up at Kelley's apartment to ride to D. C. Stadium, which would later be named for Robert F. Kennedy, for a Redskins' game. Gordon picked up a highly regarded teammate, Bob Toneff, to ride to the stadium with us. I thought Toneff was the biggest man on earth. He was 6-2, 260, but filled up the entire back seat of Gorden's sedan.
[su_spacer size="40″] As men age, especially athletes, they enjoy recalling yesteryear. They mellow and they walk gingerly on legs which were once the foundation of their athletic success. Their bodies break down and their girth expands. Worst of all is when they lost their mental faculties, which hap-pens all too often.
[su_spacer size="40″] However, they represent a time when they were the boys of glory days, when they had winged feet, deftness in their physical makeup and performed with excellence, which made a difference in games which warmed our hearts.
[su_spacer size="40″] That 1959 team won a championship against the greatest of odds. The passing of time should not diminish the achievement of those guys. That was one of the most special championship teams in Georgia history and men like Bill Herron and Gordon Kelley were central to the 'Dogs success as Coach Wallace Butts' era came to a close.
[su_spacer size="40″]
---
[su_spacer size="40″] Make sure to check out
Bulldawg Illustrated's
latest print edition:
Stand Tall Dawgs
, digital issue available for free online. CLICK
HERE
.
[su_spacer size="80″]