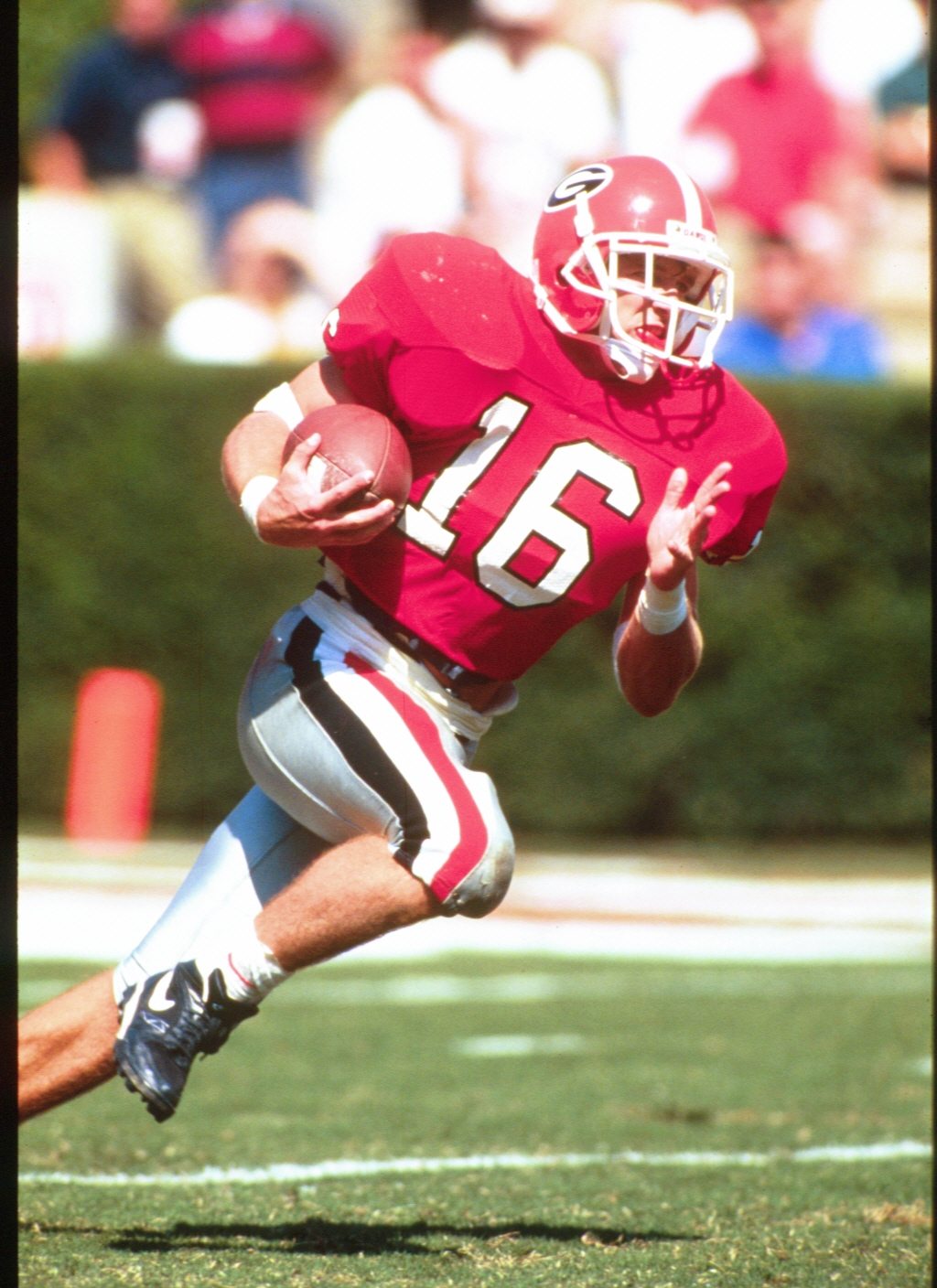 Kirby Smart didn't waste any time and hit the ground running as soon as the University of Georgia announced him as the new Head Coach of the football program on Sunday. His first visit was to 2016 offensive tackle prospect and current UGA commit, Ben Cleveland.



huge honor to be the first recruit he came to visit as a head coach. welcome back home coach pic.twitter.com/LDbQbGvhft

— Big Country (@BenCleveland74) December 7, 2015



Coach Smart also plans to fly out to Lake Stevens, Washington to visit 2016 QB prospect and UGA commit Jacob Eason today, Monday, after the press conference.


UGA head coach Kirby Smart expected to fly out to see 5 Star Commit Jacob Eason on Monday.https://t.co/EZx3WAGPSg

— Georgia Sports Now (@GASportsNow) December 6, 2015



In addition, Coach Smart plans to attend Georgia's Senior GALA on Saturday, December 13th.


RECRUITING PROSPECTS REACT TO KIRBY SMART NEWS
Congrats to my dude Kirby . 🐶

— Mack Wilson Sr. (@MackWilSr) December 7, 2015



https://twitter.com/__WP3/status/673560430820720641


https://twitter.com/Ej_Price77/status/671895719289217025


😎

— Darion Anderson (@the__Duno) December 2, 2015
#DawgsOnTop 🐶🐶🐾🐾

— Malik Herring (@HerringMalik) December 2, 2015



https://twitter.com/head9hunter/status/671885471002267648


https://twitter.com/SSIII_/status/671884729583542272


https://twitter.com/_Showtime13/status/671888466230276096


https://twitter.com/LilEasy_35/status/671888003787288578


UGA gets Kirby Smart 🤔👀😏🐶

— Mecole Hardman Jr. (@MecoleHardman4) December 2, 2015