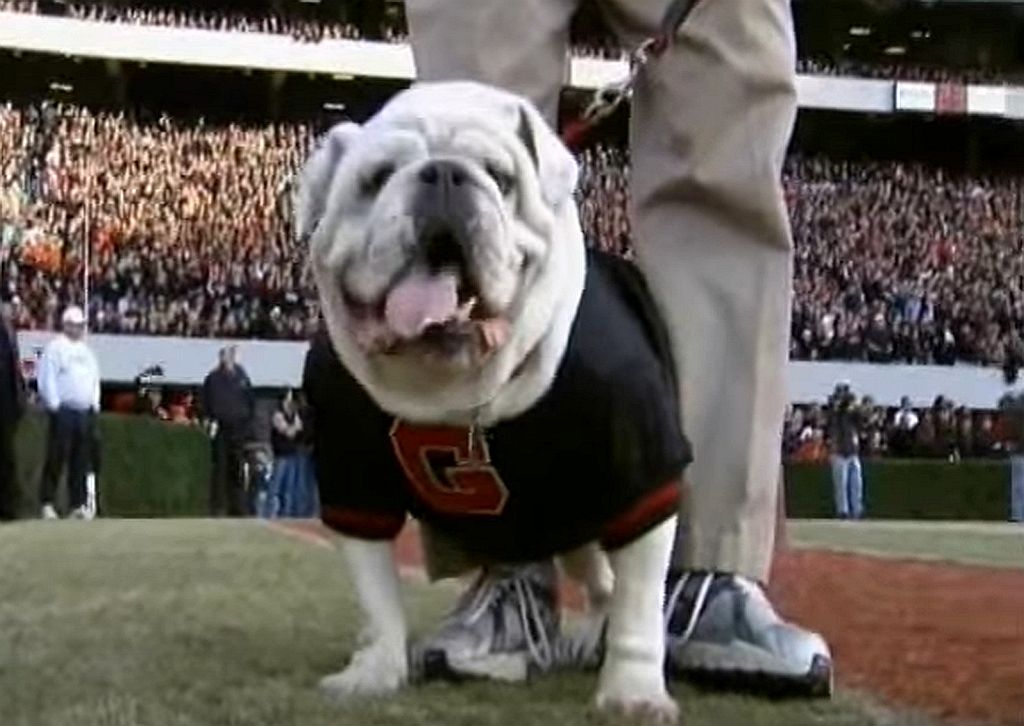 The UGA Spike Squad and many Georgia football fans have called for an improvised 'blackout' for fans during the Notre Dame game this upcoming Saturday at Sanford Stadium.
…We are gonna need your help again next week against Notre Dame! We encourage all fans to ⚫️WEAR BLACK⚫️ next week for our 8pm kick!

Let's get #BlackoutNotreDame going! pic.twitter.com/4DYSSISffv

— UGA Spike Squad (@UGASPIKESQUAD) September 14, 2019
But many Georgia fans have been at each other's throats on social media arguing about whether Georgia will sport their black jerseys Saturday night.
It's known that head coach Kirby Smart doesn't like to attract more attention to his program more than there already is. He simply isn't a fan of gimmicks.
This game is on college football's biggest stage at night on CBS primetime, and even ESPN's College GameDay is coming to town.
The last time Georgia had called for a "blackout" was in 2008 against Alabama, and it was the same scenario with College GameDay in town and a primetime kickoff on ESPN. That idea didn't work out so well as the Bulldogs were down 31-0 at half time.
This past Monday, Smart said that he understands the fans' hype, but for Georgia, it will be just another game. Under Smart, the Bulldogs have played in a number of big games, and are used to the limelight.
Sophomore offensive lineman Cade Mays (77) admitted that he came to Georgia for big games like this, but knows he can't get caught up in the pregame hype.
"We've been on the big stage before," Mays said. "A lot of these guys went on that national championship run. We've been in big games before. When Saturday comes, I think we will be able to block out all that outside noise."
On Twitter, many Georgia fans are divided because some want the team to wear black and some want the traditional red jerseys. Georgia's tradition runs deep in wearing the red jerseys with the silver britches, but some are pushing for change against Notre Dame.
Here are some tweets on the topic:
Here is the first time Georgia wore black against Auburn in 2007: