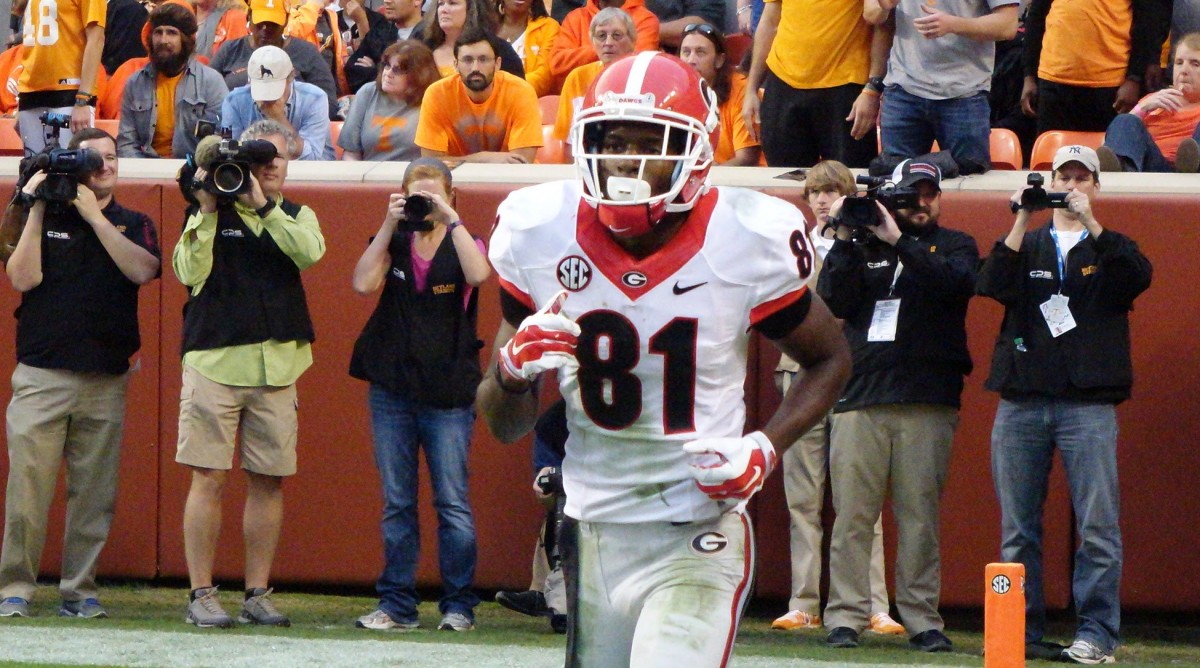 [su_spacer size="20″] Georgia junior Reggie Davis has been named the Southeastern Conference Special Teams Player of the Week following his performance at Tennessee, according to a league announcement.
Thanks to his outing in Knoxville, Tenn., Davis was also one of two players included on this week's Paul Hornung Award Honor Roll.
This marks the fourth SEC weekly award for the Bulldogs this season, including sophomore Isaiah McKenzie earning the Special Teams Player of the Week following the win at Vanderbilt.  Davis earned the first SEC weekly recognition of his career as the conference's Freshman of the Week in 2013.
Davis, a receiver/returner from Tallahassee, Fla., scored his first career punt return touchdown on a 70-yarder during the second quarter at Tennessee and finished with a career-high 244 all-purpose yards.  He also had four kickoff returns for 73 yards, including a 24-yarder against the Volunteers.
On offense, Davis posted his second career 100-yard game after snagging three catches for a game-high 101 yards and a touchdown, which was a 48-yarder that evened the score at 31-all in the final quarter.  He is averaging a team-high 16.5 yards per catch for the Bulldogs with 10 or more catches this season.
Georgia (4-2, 2-2 SEC) hosts Missouri (4-2, 1-2) at Sanford Stadium on Saturday, Oct. 17.  The SEC Network will televise the Homecoming matchup at 7:30 p.m.