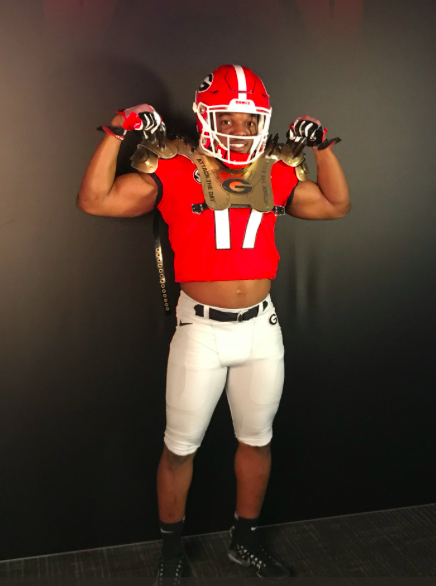 With the departure of Natrez Patrick and Juwon Taylor, and the Bulldogs already struggling this season at inside linebacker, it was crucial to stockpile as much talent as possible this class at inside linebacker.
"The biggest issue at inside backer is we're losing about 800 snaps; that a lot of snaps," head coach Kirby Smart said. "So, who's going to replace those 800 snaps. When you look at the two guys we signed, one has an ACL, and one is probably going to have a shoulder surgery. So, when you add that up, we're signing guys, but they're not going to be available immediately. Now, should they be back for the season, yea; but it's tough first season off of an ACL. It's hard. I've watch kids for years struggle with that. Nakobe [Dean] is coming in as the only healthy guy that's able to practice right away and should be able to come in and compete. … The inside linebacker position is a unique position now where it's you have to be extremely athletic. You have to be able to run and play in space, and we think those guys can do that."
Nakobe Dean, Trezman Marshall, and Rian Davis are all elite playmakers at linebacker, and even if any of them are not ready to contribute immediately as a true freshman, there are two kids on Georgia's 2018 roster that have a year under the system.
Already on campus is Quay Walker and Channing Tindall, both will have increased roles this season and be competing for starting time with Monty Rice and Tae Crowder.
Expect Georgia to completely turn around not only its depth but production at inside linebacker.
This will no longer be a weakness of the team and honestly could be the backbone of the Georgia defense in 2019, 2020, 2021.