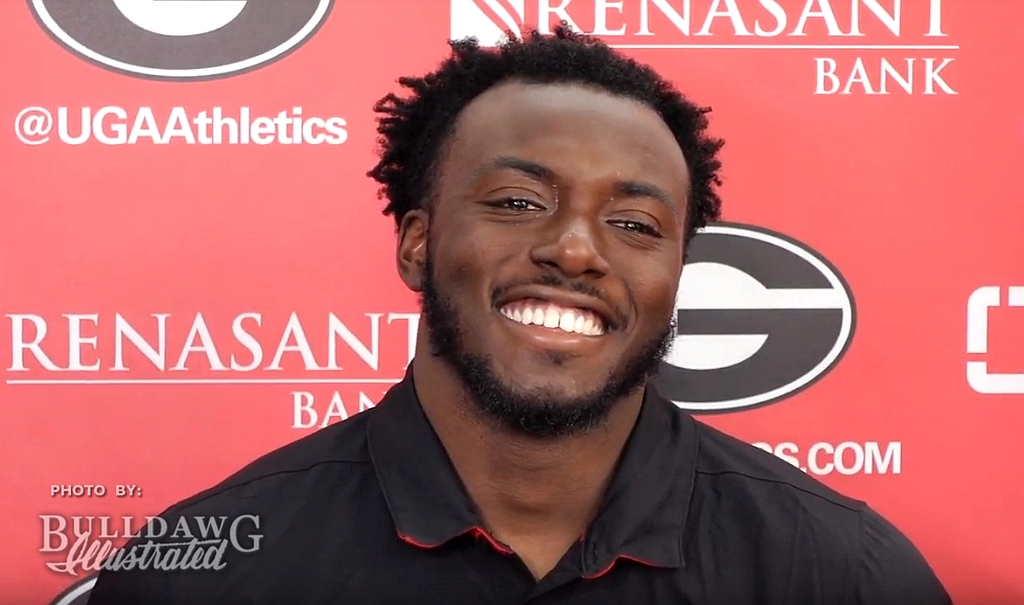 Entering his junior season, safety Richard LeCounte is now one of the veterans of this Georgia defense. After Thursday's practice, LeCounte talked about what he's done this offseason to prepare for the 2019 season and take his game to the next level to be a better player to help the defense and his team.
"It's all about the little things," said Richard LeCounte. "I've definitely focused on the things I need to improve on in the offseason. Coach Smart definitely pushed me a lot to bulk up and made me pay attention to details I'll need to see for my playing level to be where it needs to be. It's all about getting to the next level to be able to help the team. So, now that it clicked, I feel like I can go play ball now."
He went on to elaborate on what those "details" are.
"Details for me is the angle— the angle of the ball," said LeCounte." Also details like being able to rely more on the safety to help me and make easier tackles, and also being able to rely on my teammates more to read my passes and run keys alot."
LeCounte also talked about freshman wide receivers George Pickens and Dominick Blaylock, freshman defensive backs Lewis Cine and Tyrique Stevenson, the UGA men's basketball team and Coach Tom Crean, and more. Click on the video below to watch his full interview, which includes fellow defensive back Eric Stokes posing a question at around the 2:35 mark.