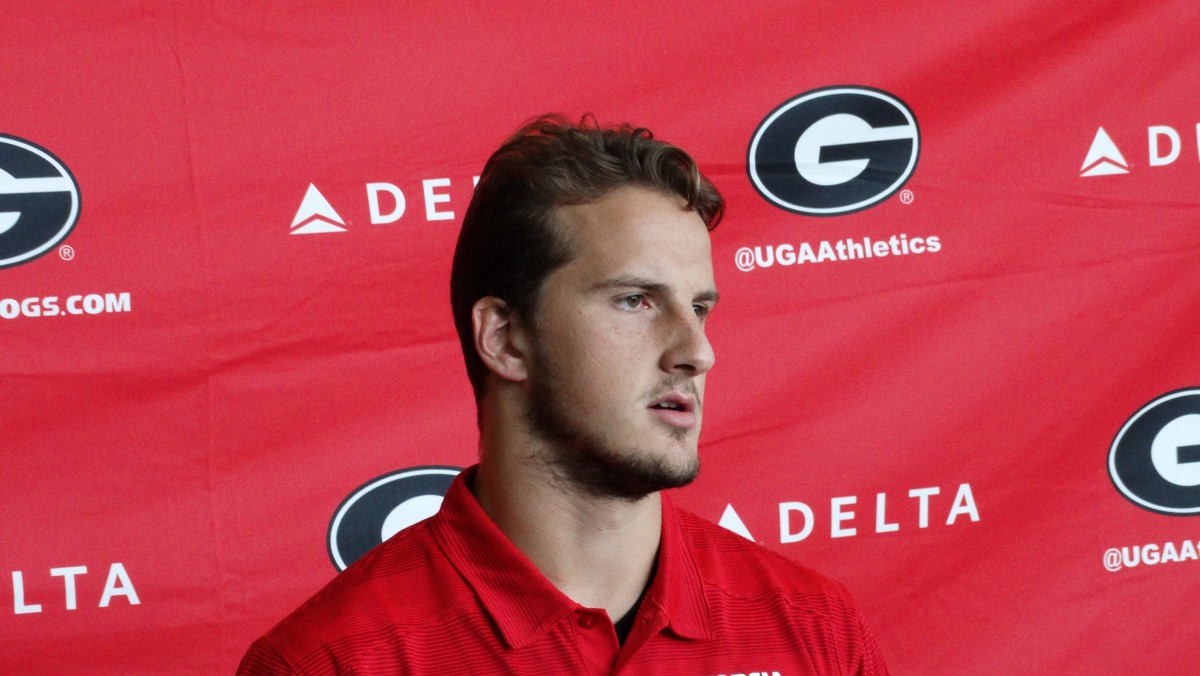 UGA head coach Mark Richt said Tuesday that the fall quarterback competition will continue in fall camp just as it ended last spring. Each of the three potential starting quarterbacks will rotate taking snaps with the first, second and third units on a daily basis. 
"We're going to rotate the top three guys, the three scholarship quarterbacks. We're going to rotate them one guy with the first unit, one with the second unit, one guy with the third unit, rotating it around on a day‑to‑day basis until we think it should stop. It could go all the way to the first game. At some point we may drop it to a two‑man race. It's just hard to say how it's going to go. But that's our starting point."
Richt pointed out that he and the staff have had conversations with each of the competitors:
We tell them. We're obviously talking to them about the things that are important, about quarterback play. We're not necessarily saying, this is what you have to do to win the job, per se, but this is what you have to do to become the best quarterback you can be.That's the goal Quarterback competition for everybody: to be the best quarterback, linebacker, safety, running back, whatever it is. We're all trying to perfect our trade, so to speak. We talk about in terms of perfecting your trade.The more you know about your position, the more you are prepared, the faster you can play, and you'll make better decisions as a quarterback if you get in a good habit of how you think, how you progress through your reads. Even your fundamentals, the balance that you have when you throw the football, all those things together help you become the best you can be. That's what we're hoping for everybody." 
Richt was asked about Virginia transfer quarterback Greyson Lambert:
"He's going to be competing for the job. Just from sitting in the meetings, I sit in almost every quarterback meeting. If there's a conflict between a special teams and quarterback meeting, I'll be with special teams. From what I see, all the QBs are able to communicate well with Coach Schottenheimer. So I think they're all going to get their opportunity. Just like I said, we're going to rotate them. Everybody's going to get a shot with the ones and twos and threes across the board. We'll keep rolling that until we get the answer."
"Well, I think it's true for him. I think it's true for the other two. You just got to be able to show up on a daily basis and work and prove to everybody that you are prepared. You know, everybody looks to the quarterback to know what he's doing and have the confidence to handle all situations. So that's what I'm asking from all three of them. He's just one of the three trying to do that."
As fall camp begins the only change at quarterback is Jacob Park has departed and been replaced by Lambert in the rotation.