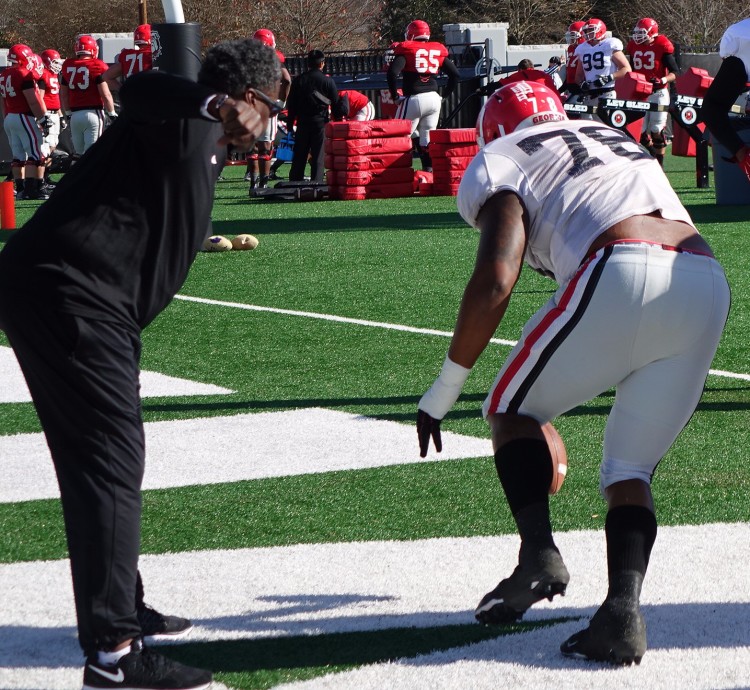 UPDATE: UGA announced this morning that Coaches Rocker and Sherrer will be retained by Head Coach Kirby Smart
Defensive line coach Tracy Rocker has been retained by new head coach Kirby Smart, according to a report by Chip Towers of the AJC. Defensive linemen have been consistently glowing in their praise of Coach Rocker throughout preparation for the TaxSlayer Bowl.
Recently both James DeLoach and Chris Mayes were asked about Rocker. Deloach's remarks begin at the 1:35 mark in his interview and Mayes' at the 1:31 and 2:20 marks of his interview.