Georgia football senior defensive back Aaron Davis and redshirt sophomore placekicker Rodrigo Blankenship have been named to the 2017 CoSIDA Academic All-District 4 Team.


A. Davis, who has already graduated in Finance and is now seeking a degree in Computer Science, is being named to the team for his third consecutive year. R. Blankenship is being honored on the squad for the first time.
After earning spots on the district team, Davis and Blankenship will now be placed on the national ballot for Academic All-America consideration where first, second and third-team All-America honorees will be announced in December.
Davis, a native of Locust Grove, Ga., has a 3.45 GPA and was also included on the 2015 and 2016 CoSIDA Academic All-District squads. He is involved with the UGA Athletic Association's Leadership Academy (LEAD) and is a regular on the SEC Academic Honor Roll.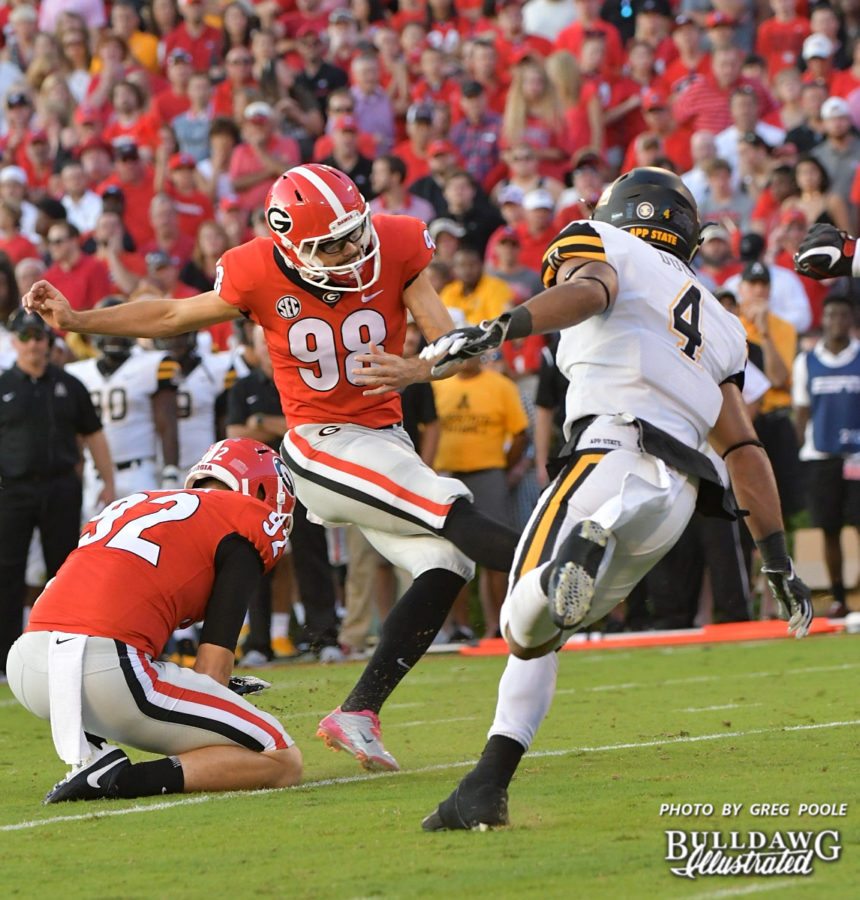 Blankenship, a native of Marietta, Ga., has a 3.75 GPA in the Digital and Broadcast Journalism program at UGA. Also involved with LEAD, Blankenship earned one of the Bulldogs' team GPA awards in the spring of 2017 and has appeared on the Dean's List and Athletic Director's Honor Roll multiple times.
To be eligible for Academic All-America consideration, a student-athlete must be a varsity starter or key reserve appearing in at least 50 percent of their team's games, maintain a cumulative GPA of 3.30 or higher on a scale of 4.00 and have reached sophomore athletic and academic standings at his current institution.
The seventh-ranked Bulldogs (9-1, 6-1 SEC) play host to Kentucky (7-3, 4-3) on Saturday in Sanford Stadium. CBS will televise the matchup at 3:30 p.m.