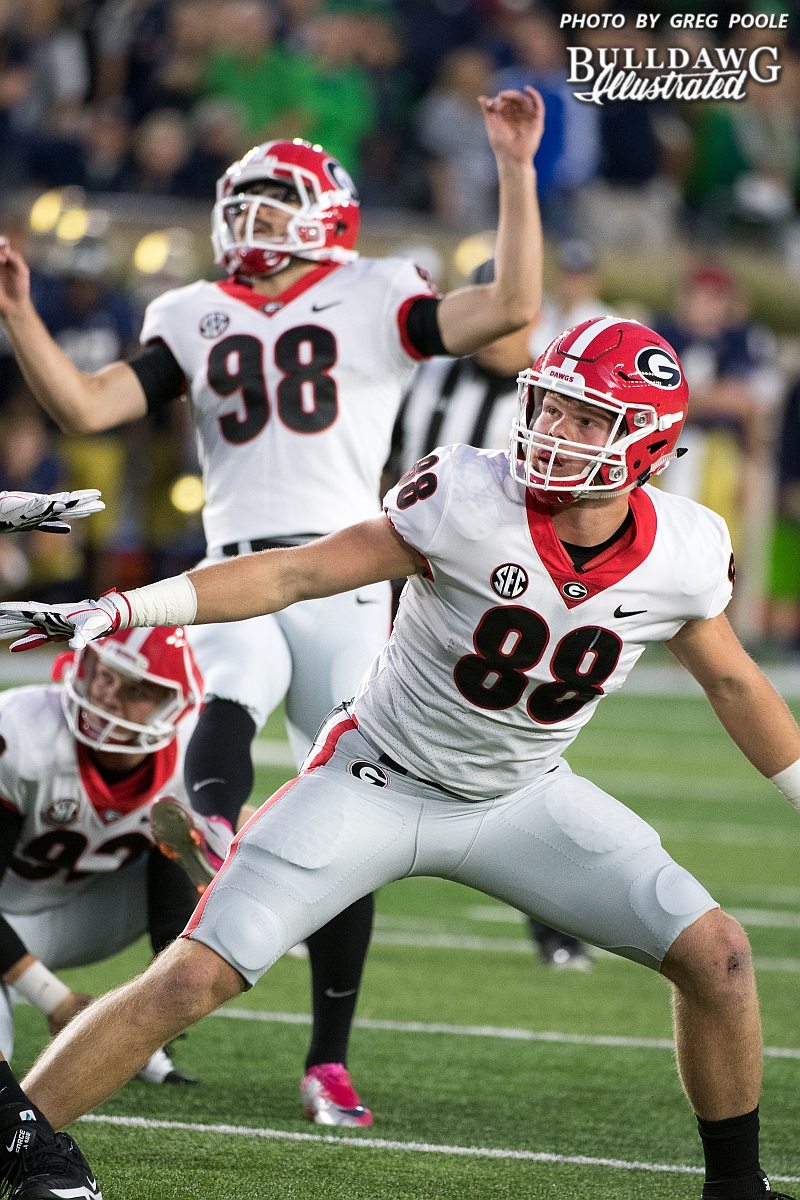 As the Georgia football team celebrated its 20-19 win over Notre Dame on Saturday night, Head Coach Kirby Smart had a surprise for his Bulldogs and asked place kicker Rodrigo Blankenship to share the good news.


"I got one other thing to add that I want everybody to know about," Kirby Smart said. "Rod, would you like to tell the team what I told you on Friday?"


"I'm on scholarship," Rodrigo Blankenship responded.




Last season, Rodrigo was 14-of-18 on field goals and a perfect 26-of-26 on PATs. He also shared duites with former Bulldog kicker William Ham on kickoffs. After the season was in the books, the debate on whether or not or when the preferred walk-onsophomore kicker should be awarded a scholarship was a subject of debate. That debate is over.


Rodrigo went 2-for-3 on field goals in the Bulldogs' win over Notre Dame and was 1-for-1 last Saturday in UGA's victory over Appalachian State. On the season, he is 3-for-4 on field goal attempts and stil perfect on PATs going 6-for-6 in the two games. Next week Blankenship and the Dogs are back in Athens hosting Samford for a Saturday evening kickoff.




---
Recent Articles by Bob Miller


[pt_view id="83405b425p"]