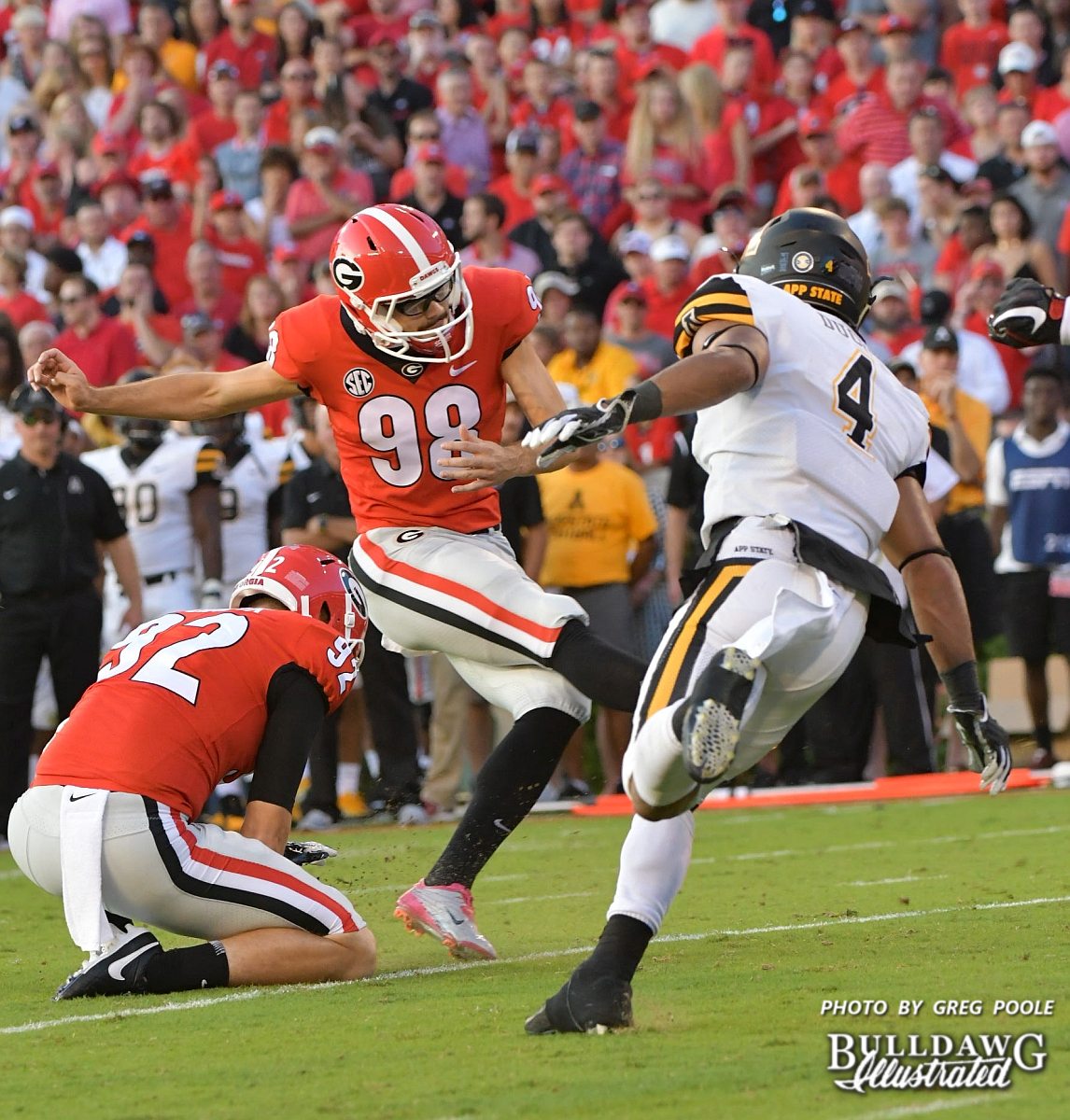 Rodrigo Blankenship is having a strong start to his sophomore campaign but his field goal kicking ability is not what is garnering the most attention.


Blankenship's most impressive quality this season has been his ability to force multiple touchbacks on kickoffs. This is much different from last year as the Georgia struggled to have consistency in this area, but Blankenship is giving the Bulldogs' special teams unit a huge boost.


Blankenship went on to say that he had to change his approach on kickoffs to lead to his newfound success.

"I changed my approach. I think I was coming in a little bit too wide last season and I was not able to dedicate as much of my swing into my follow through as I needed to," said Blankenship. "Now I'm approaching a little bit tighter to the ball and it's really freed up my swing."


Blankenship also credited the Bulldogs strength and conditioning staff for getting him stronger as that too has played a large role in his success. Blankenship's ability to prevent opponents from returning kickoffs is proving to be a huge difference-maker for the Bulldogs.


Blankenship's success is also leading to rewards for himself as it was announced that he was awarded a scholarship following the Bulldogs tight win over the Fighting Irish, in which he scored the game-winning field goal. Although there is a lot of season left to go, his ability to force touchbacks should pay off in a large way for UGA.