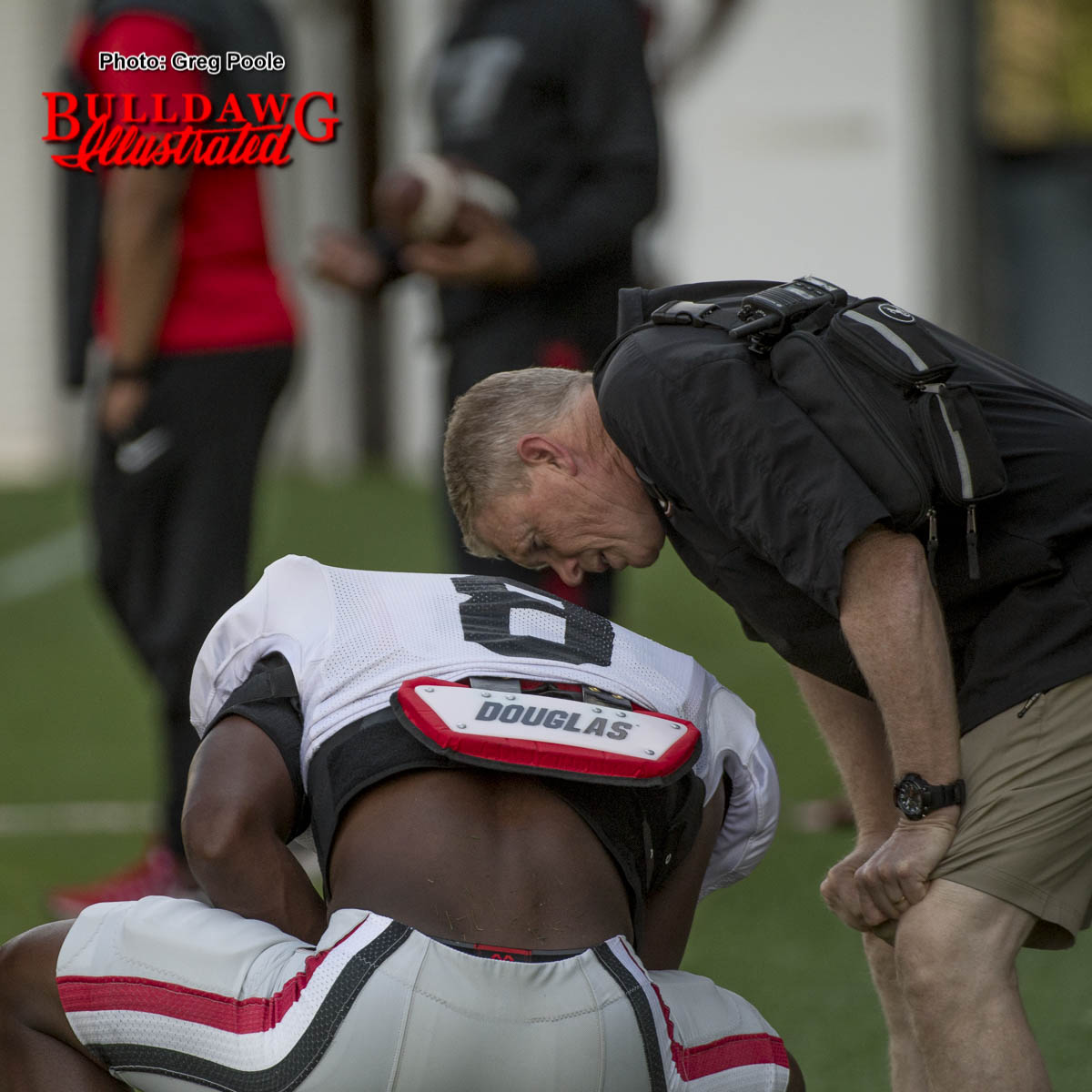 University of Georgia Senior Associate Athletic Director Ron Courson, long-time director of sports medicine, has been promoted to Executive Associate Athletic Director according to an announcement by UGA J. Reid Parker Director of Athletics Josh Brooks.
Serving at UGA since 1995, Courson most recently has helped navigate the Athletic Association, and especially the football program, through the last 10 months of the nation-wide Pandemic.
"Ron has been providing high-level health care for our student-athletes for many years," said Brooks. "Ron deepened his commitment to student-athlete health and wellness given the past year's unprecedented challenges by serving and supporting the development of policy and protocols at the local, Southeastern Conference, and NCAA level. With passion, innovation, and execution, Ron directs exemplary care and service."
During his career in sports medicine, Courson has alsRo been involved in many athletic training activities including work as an athletic trainer with the U.S. Olympic Team at the 1988 Olympic Games in Seoul, South Korea; 1990 Goodwill Games; 1987 World University Games, 1987 Pan American Games and the 1992 Olympic Games in Barcelona, Spain. He served as the chief athletic trainer for the 1996 U.S. Olympic Track and Field Trials as well as the chief athletic trainer for track and field for the Atlanta Committee for the 1996 Olympic Games (ACOG).
Courson is active in his profession, having served as the president of the SEC Sports Medicine Committee, chairman of the College and University Athletic Trainers' Committee of the National Athletic Trainers' Association and as a member of the NCAA Competitive Safeguards and Medical Aspects of Sports committee. He is a past medical liaison to the American Football Coaches Association and serves currently on the NFL Health and Safety Committee and the USA Football Medical Advisory Board.
He received the Most Distinguished Athletic Trainer award in 2005 from the National Athletic Trainers' Association and was inducted into the Southeast Athletic Trainers' Association Hall of Fame in 2011 and the National Athletic Trainers' Association Hall of Fame in 2013. Most recently, Courson was inducted into the Georgia Athletic Trainers Association Hall of Fame in January, 2018.