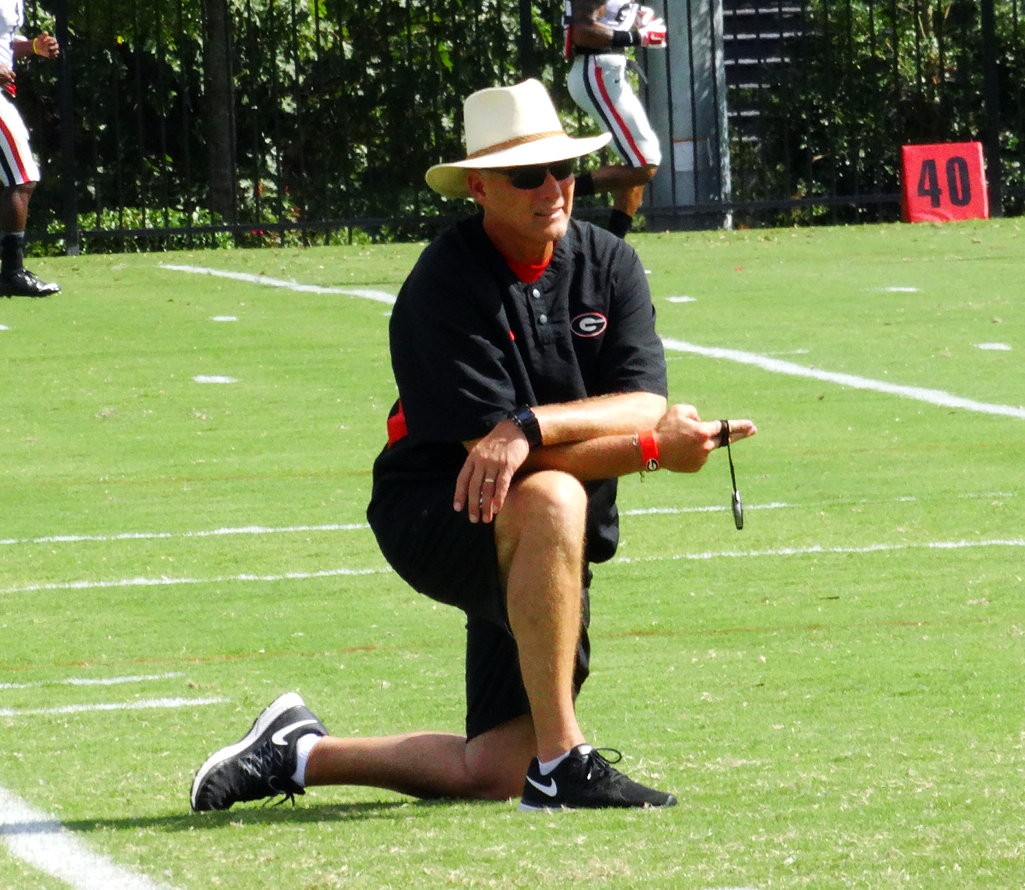 [su_spacer size="20″] Well! Richt has named a starter at quarterback for the opener against ULM! Feel better?! In what was continually described as a three-way "dawg fight", Greyson Lambert, the transfer from the University of Virginia will take the reins for Georgia on the first offensive possession between the hedges to start the 2015 campaign. In fairness, until we see these guys in live action and under pressure, nobody really knows what the Bulldogs have at this point. One can only hope the coaches do. I am not trying to throw "cold water" on Lambert's winning of the starting gig. However, Lambert's being crowned the winner of Georgia's QB competition, if analyzed to death, the way some fans do, could either make a Dawg fan extremely nervous about the upcoming season or wonder more about "what was Bobo thinking? in the past".
[su_spacer size="40″] 1.) Ramsey and Bauta were Bobo's guys. Ramsey was the seemingly heir apparent, especially after Mason went down early in the Belk Bowl and the kid from Camden took control the remainder of the game. So what happened?
2.) Brian Schottenheimer, Georgia's new offensive coordinator has been given some great tools with which to work, but did not arrive with any preconceived feelings about any of the quarterbacks on the roster.
3.) During the offseason, Georgia appeared to be actively pursuing potential quarterback transfers, including the likes of Everett Golston, who left Notre Dame and landed in Tallahassee.
4.) Lambert was named Georgia's starting QB 7 weeks to the day of arriving in Athens.
5.) Lambert had been demoted to 2nd string while on Virginia's roster 5 months ago after starting 9 games for a team that went 5 – 7 in the ACC.
6.) In two seasons at UVA, Lambert's stat line looks like this:
[su_spacer size="40″] 16 games, 187 completions, 336 attempts, 55% completion rate, 1972 yards, 11 TDs, 13 INTs
[su_spacer size="40″] Fortunately for Georgia, the season starts with ULM and Vanderbilt rather than the likes of Clemson and South Carolina. Georgia's schedule is kind to give the Dawgs an opportunity to rotate quarterbacks and find their leader for this season. I don't think the dye is completely cast or the final decision made. If Georgia coaches were trying to downplay the position with the pessimism of Larry Munson or bring back visions of the Greg Talley/Preston Jones era to throw people off, I'll give them this. They did it.
[su_spacer size="60″]