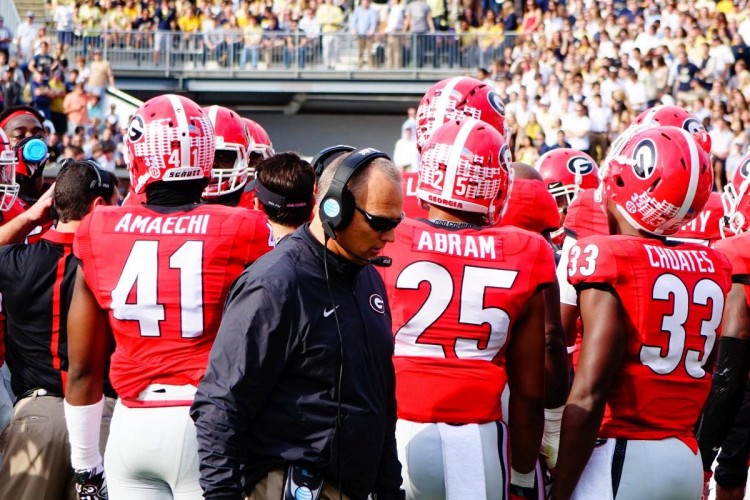 [su_spacer size="20″] As I finished penning one article yesterday, all "HECK" broke out in Athens. Head coach Mark Richt and the University of Georgia have parted ways with regards to Richt being the lead dawg of the Georgia football program. So what does this all mean?[su_spacer size="40″] What does it mean for the program going forward? What does it mean for the recruiting class of 2016? Will Richt opt to stay in Athens and take on a new role in the athletic department? Does McGarity have a lead candidate in mind? Has someone quietly already made it known the Georgia job is the one they want? Certainly, Richt being fired or a mutual decision to step down leaves more questions than answers for the Georgia Bulldog program.
[su_spacer size="40″] We all know what Georgia was before Mark Richt was hired away from Florida State back around Christmas of 2000. We know what Georgia has been from 2001 – 2007. We know what Georgia has been from 2008 to the present. Richt has a record of 145 – 51 in 15 seasons. So, Greg McGarity has decided to make a change. Is this the proverbial "rock and a hard place"? Is this a program stuck in high-gear neutral? Does McGarity think his decision will yield results of moving forward or could Georgia take a giant step back? Will it be a Zook to Meyer move or will it be Fulmer to everyone else? There are certainly more questions than answers at the moment.
[su_spacer size="40″] So, we will do our best to find the answers together.
[su_spacer size="120″]