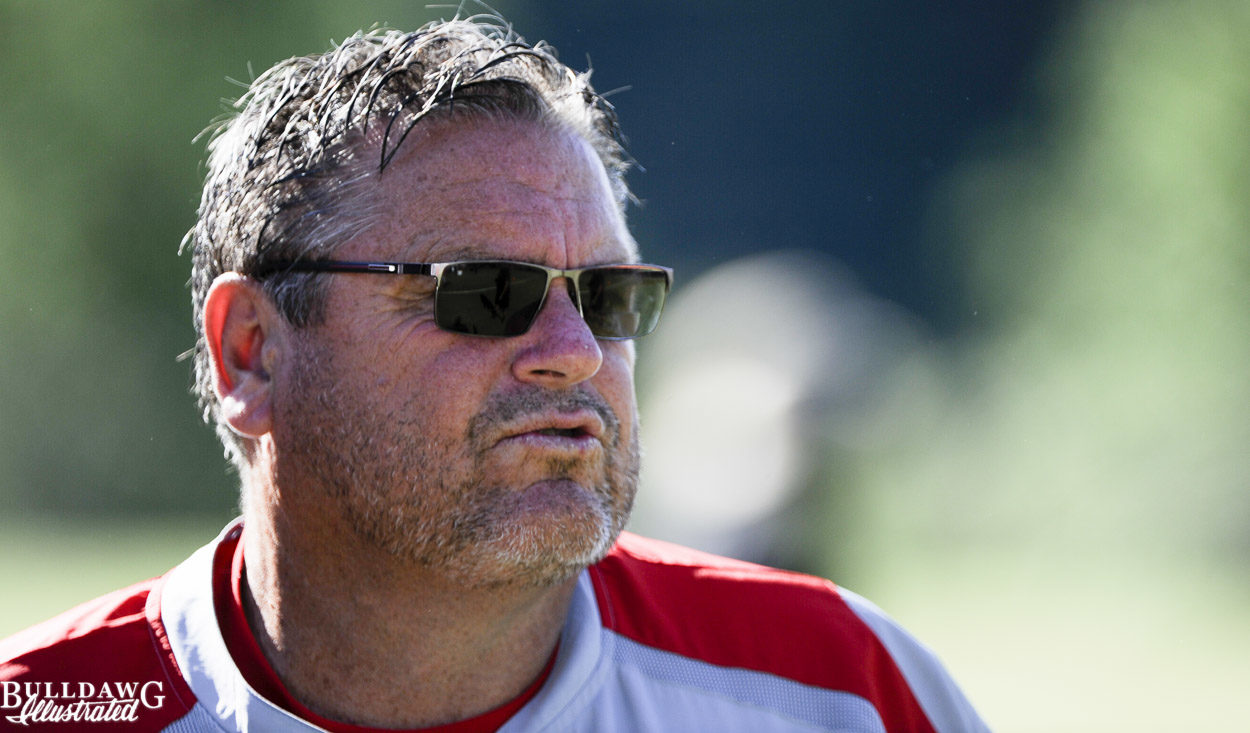 Reports have it that Jim Chaney insisted on Sam Pittman as his offensive line coach. If Pittman's success to date is any indication, Chaney's old colleague will provide the ingredient that has been missing from Georgia's offense for years – a dominant offensive line.


When he arrived in Athens with just about two months until National Signing Day, Pittman worked to keep Ben Cleveland in the fold, which was never really a worry, but he also kept Chris Barnes from bolting, which was a concern.

On top of keeping those two in the fold, Pittman identified Solomon Kindley, a 6-foot-5, 345-pound offensive guard out of Jacksonville, Florida, as somebody he wanted and Pittman secured Kindley's commitment quickly.

After National Signing Day passed, the Bulldogs made another addition to their offensive line when Rhode Island graduate transfer tackle Tyler Catalina decided to take his talents to Athens for his final season of college football. Catalina was scheduled to take more visits, but after his trip to Athens, he canceled his other plans and became a Bulldog. Georgia really needed a left tackle Catalina looks to fill that role.


https://uga.n.rivals.com/news/the-sam-pittman-effect


Offensive line is one position group that will showcase the philosophical difference between Mark Richt and Kirby Smart. Richt wanted his recruiting eggs in the skill position basket, while Smart, obviously, wants quality skill players, his emphasis has been on the line of scrimmage. Richt famously expressed his preference in 2013:


"I've coached offensive football a long time," Richt said last week. "I don't want to make anybody mad at Florida State, but we didn't have dominating offensive lines, but we had some great skill people that were able to make some great plays. If you have a bunch of linemen that know what to do, and can stay coordinated and get their hat on the right guy, and fight like mad, you can neutralize a defender for long enough for a great skill guy to get on by, or get the ball off, whatever it might be."


http://www.macon.com/sports/college/university-of-georgia/bulldogs-beat/article30119298.html