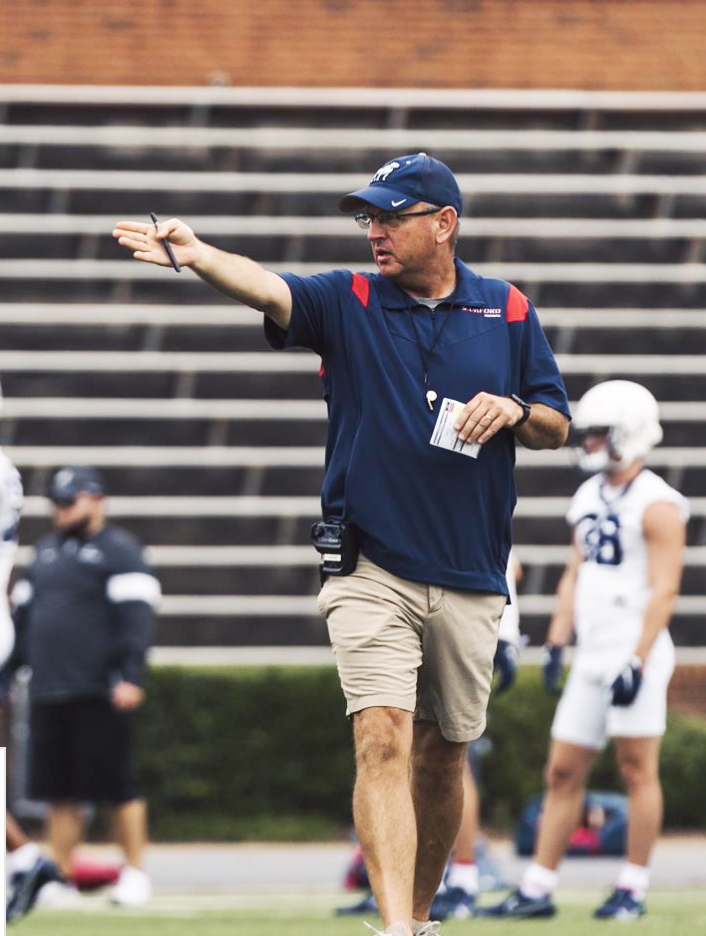 CHRIS HATCHER (HEAD COACH) – Coach Hatcher and Coach Smart go way back. When Hatcher was named the head coach at Valdosta State University in south Georgia, he had hired Coach Smart to oversee the secondary. It was Smart's first coaching job and the beginning of an accomplished career. And now that career brings him back to face his former boss for the second time as Georgia's head honcho.
MICHAEL HIERS (QB, #10) – Senior quarterback Michael Hiers' story is logistically quite similar to UGA's Stetson Bennett. His first play was at Murray State, but he eventually took the JUCO route where he found his football footing. Now at Samford, he's won the starting job as well as his first game with the Bulldogs. They like to run with him a lot, so be sure to keep an eye on him if he finds a way to slip out of the backfield.
JAY STANTON (RB, #20) – As a Florida transplant, his athleticism precedes him. In four years of playing college football, running back, Jay Stanton has never ran for less than 5 yards a carry. That fact should say something about both his skills as a player and just how Samford prides itself in its ability to run the ball. In Samford's most recent game against Kennesaw, they turned to him 16 times on the ground and he totaled for 90 yards.
TY KING (WR, #12) – An all conference player in 2021, Ty King is still looking to relive his 2020-2021 season where he amassed over 600 receiving yards. But that's not to say he won't be on pace to do that again soon. Samford may use him in more than just the passing game though. Against Kennesaw, he rushed for 12 yards, so who's to say what he does against the Dawgs.
SETH SIMMERS (DT, #99) – Originally from Georgia, defensive lineman Seth Simmers has definitely been around the block. From Georgia, where he played in high school, he went to Dartmouth to play in the Ivy League then transferred to Samford where he serves as an anchor in the trenches. At 6-4, 300-pound, Simmers' size may be the key to getting him into Georgia's backfield.
NATHAN EAST (LB, #5) – Fifth year linebacker Nathan East is not only the veteran of this defense, but he's also a tackling machine. Last season East tallied up 97 tackles, 7.5 of them were for loss. East was playing for Samford when they went against Georgia in 2017, but he was only on scout team. Now as a senior he has an opportunity to impact the game and play the Dawgs himself.