Yesterday, I posted a story that took a look at the 247Sports' Composite player averages for Committee Ranked Teams. To summarize, those numbers showed that the lowest playoff team had a roster whose players average .906 Composite Rating. 17 of the 24 teams were at least that high. The 7 teams that the committee selected for the playoffs whose rosters were below that .906 "talent" average are a combined 2-8 in the playoffs.
Goes without saying, that a .906 average doesn't guarantee selection into the playoff, but it is a strong indicator that it takes at least that talent to have a season that can build a resume strong enough to be selected. In the 6 seasons of the CFP – the only thing that seemingly assures a spot in the playoff is winning the SEC. It is the only conference whose champion hasn't been left out by the committee.
Let's look at the 247 Composite Averages as it relates to the SEC.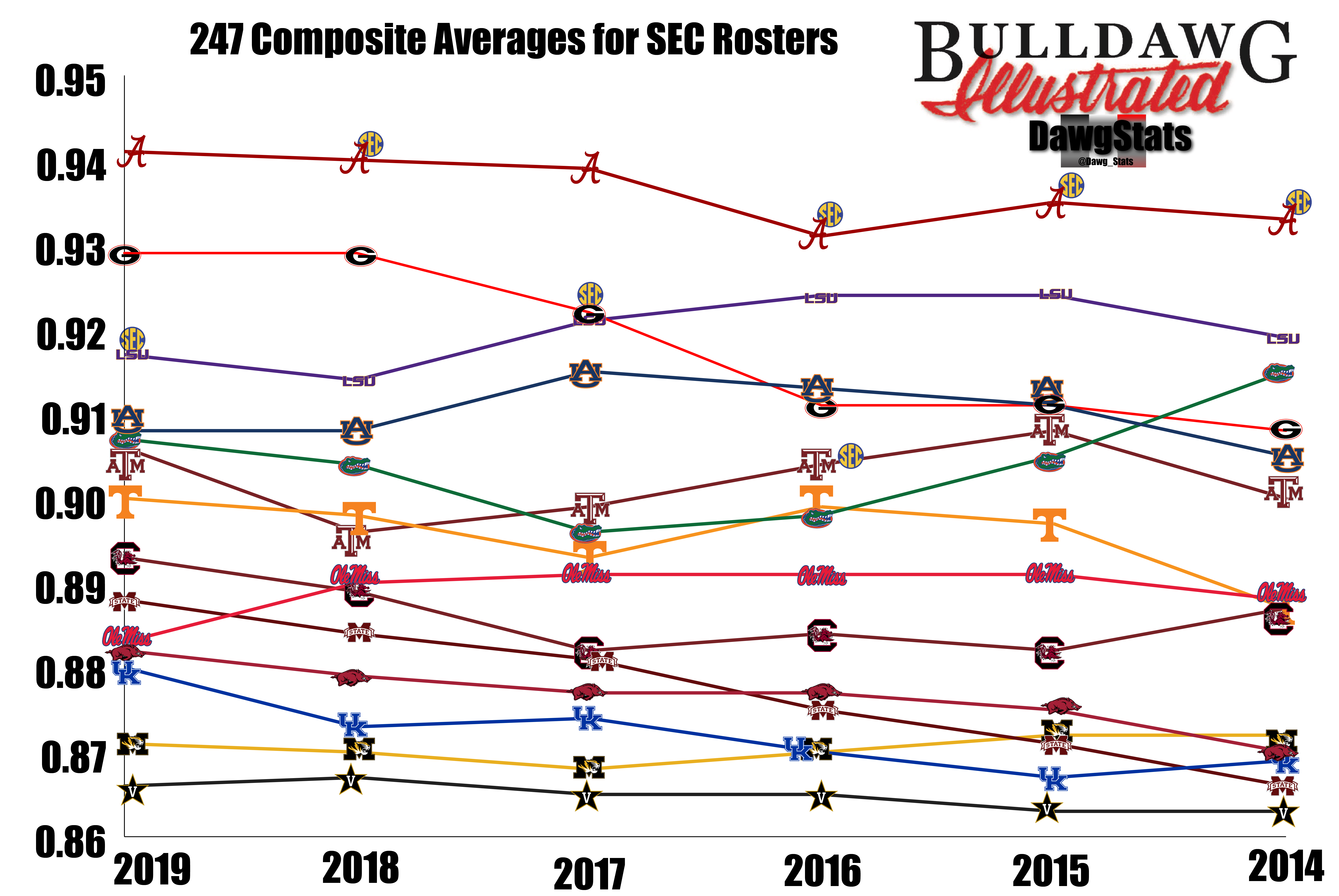 Not breaking news… SEC programs recruit well. In the playoff era, the SEC had 4 teams that have talent averages that are good enough to meet that .906 metric (the average lowest-rated CFP team). Also, not breaking news. Bama has enjoyed a significant talent edge in this era, but UGA is catching up.
Also, UF, A&M, and UT are on the rise and have very talented rosters. You can see that the cluster AU, A&M, and UF are is almost exactly at that .906 number. As we look below that cluster, we find the rest of the SEC. While those averages are similar to ranked teams, they suffer from a sum of talent. I'll have another post on that soon. Let's look 2020 projected rosters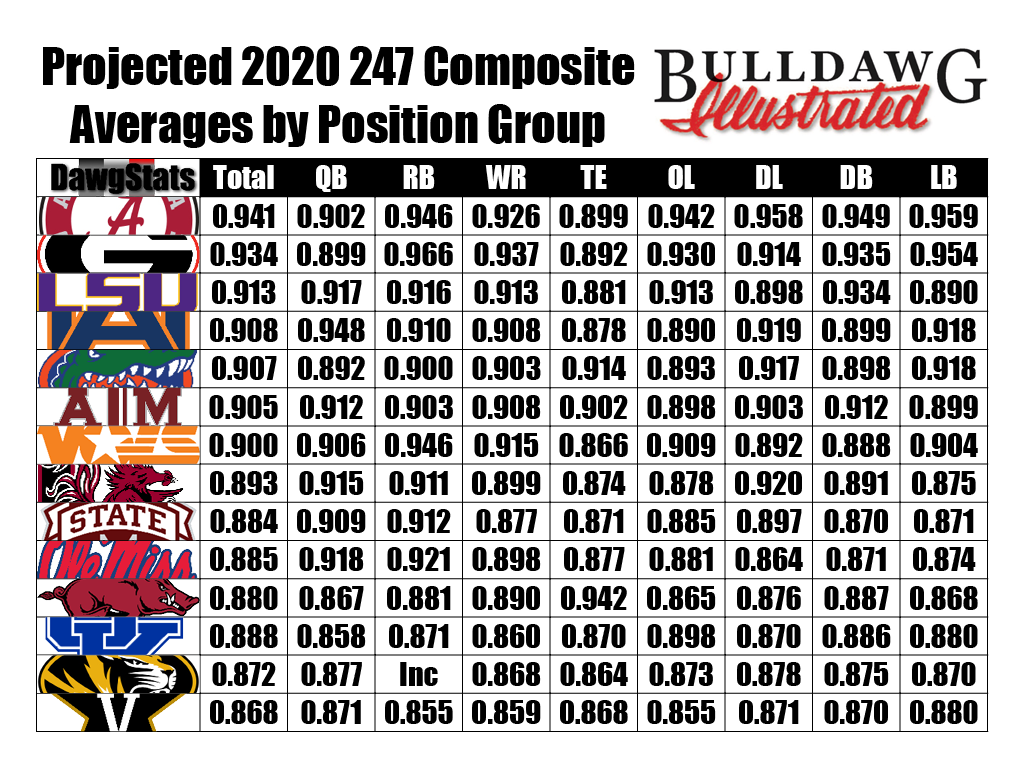 I must caveat this. SEC Rosters are not up on any site that I can find. These have departures and the 2020 signing class which is always subject to change prior to fall enrollment. But, the pattern is holding. SEC is producing 4-5 CFP quality teams. UGA is continuing to close the gap on Alabama.
Now that I've gone through averages in the SEC and the overall country – I'll turn to some actual statistics looking at Offensive YPP and Defensive YPA relative to CFP Ranking. Thanks for reading! Go Dawgs! Stay safe and healthy, DawgNation.