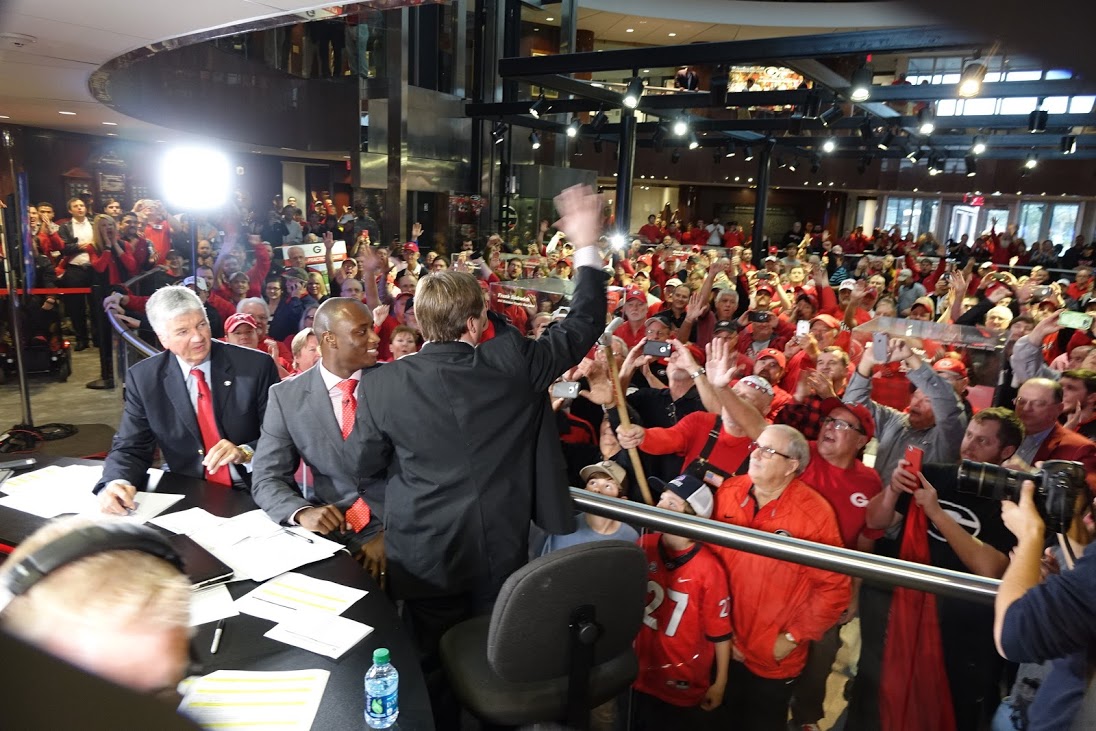 Last Monday, the Collegiate Commissioners Association approved an early signing period that will go into effect for this 2017 college football season. Class of 2018 prospective student-athletes, high school seniors, will be allowed to sign a National Letter of Intent with the school of their choice during a 72-hour period from December 20-22, 2017. A number of SEC Head Coaches weighed in on the new early signing period on the SEC Spring Football Media Teleconference on Monday.


Georgia Head Coach Kirby Smart said he was neither in favor or against the early signing period but was very interested in the potential impact an early signing period could have on college football recruiting.


"I'm very interested to see how this plays out because I think we're dealing in a world we haven't dealt in. When you have that, there are usually things you haven't thought of, repercussions we haven't thought of. I'm interested to see who handles it best. You are going to have some kids who want to sign early. You are going to have others that don't. There's going to be a lot of pressure on kids not to sign from other schools to wait and see what becomes available," Kirby said. "In basketball, when you only have 1 or 2 guys signing a year, when you are dealing in the 20's or a high number of signees, it makes for some musical chairs at times. I'll be interested to see how it plays out. We've talked strategically about that as a staff."


LSU Head Coach Ed Orgeron said that he is not in favor of the newly instituted early signing period which will happen in December when many teams are in the middle of Bowl Preparation and that he would have voted "no" to an early signing period.


"It's going to be different, obviously, becasue of the manpower and hours it takes. It's a war out there. Now, you have two of them (signing periods). And obviously a lot of teams are going to be preparing for some very important roles," Orgeron said. "So you've got to balance your time between signing day and practice and preparation. So it's going to be a challenge coming forward, but we've got to compete to be the best at it. And I'm sure we're going to do a good job of it."


Alabama Head Coach Nick Saban has not been a proponent of an early signing period in the past and said that the changes will "acclerate the recruiting calendar to some degree" which could lead to a "greater opportunity to make mistakes" when it comes to evaluating players.


"I do think it is going to acclerate the recruiting calendar to some degree. … I think evaluation is important and the sooner you have to make decisions on these guys, the greater opportunity you have to make mistakes," Saban said. "We're trying to make sure that we accelerate and do a great job in the evaluation process. By doing all this we sort of minimize the opportunity to evaluate some of those guys, which affects their opportunity too. So, we can talk all about the opportunity we're giving guys early, but we're also eliminating the opportunity for late bloomers."


Opposite of Ed Orgeron and Nick Saban's views on the early signing period, Texas A&M Head Coach Kevin Sumlin is in favor of it, and Sumlin went on to expound on that saying that if a recruit "doesn't sign in Decemmber, he's not committed."


"You know us. We've pushed the envelope since we've (Kevin Sumlin and his staff) been about early commitments. … If a guy doesn't sign in December, you know he's not committed. He's got a reservation," Sumlin said . "I think it's got the potential to help everybody. It's a cost-cutting measure. By that time, our guys are usually committed, not down to the wire. So we (previously) spent January spending money to see a guy every week."


Sumlin further expounded on his thoughts of a recuit who doesn't sign during the early signing period in December: "If he doesn't sign then, it clears the picture up. He's not really committed to you. Maybe non-Power 5s could keep recruiting guys, but I don't know. Recruiting is still going to be the same way."


The Aggies Head Coach did say he had some concerns about "getting to know" recruits in regards to the early signing date and that he thought it would make it harder on high schools and high school coaches.


South Carolina Head Coach Will Muschamp echoed Sumlin's thoughts of a prospect not going ahead and signing with a school in December.


"You'll find out in December if the guy's committed to you," Muschamp said. "If he's not signing in December, you'd better rethink your numbers at the position or continue to recruit because you're not really sure if he's going to sign with you in February."


What are your thoughts on the new early signing period for college football? Are you for or against it?

---
Recent Articles by Bob Miller


[pt_view id="83405b425p"]