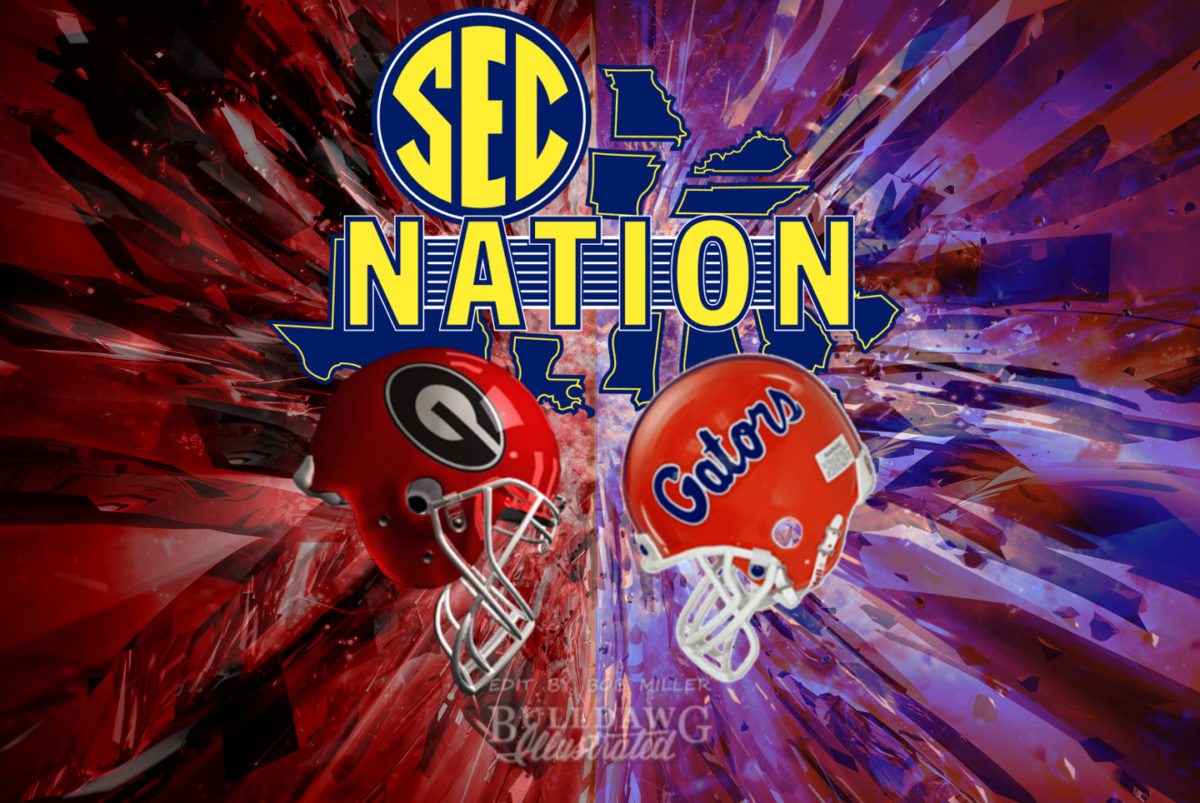 The SEC Network's traveling pregame show, SEC Nation Presented by AT&T, will head to Jacksonville this Saturday, October 28 for the annual showdown between the undefeated Georgia Bulldogs and the Florida Gators.




Airing live from 10 a.m. – 12 p.m. ET on the banks of the St. Johns River in Met Park 2, the show will delve into the storylines of Southeastern Conference football before the Gators and the Dawgs face off at EverBank Field at 3:30 p.m. ET.


The show includes live reports, analysis and features surrounding the world of SEC football, as well as special appearances from hometown favorites throughout the season. Laura Rutledge hosts the traveling pregame show, navigating the Saturday morning conversations with analysts Tim Tebow, Marcus Spears and Paul Finebaum, along with reporter Lauren Sisler.


This is SEC Nation's second stint in Jacksonville for the World's Largest Outdoor Cocktail Party and marks the Gators' 12th and the Dawgs' ninth appearance on the show, respectively. In addition to the live show Saturday, the Met Park 2 set at Fan Fest will play host Friday to The Paul Finebaum Show, which airs from 2-3 p.m. ET on ESPN2 and 3-7 p.m. ET on SEC Network. Fans are invited to catch all five hours of #FinebaumFriday and are encouraged to tailgate alongside the SEC Nation set Saturday morning.