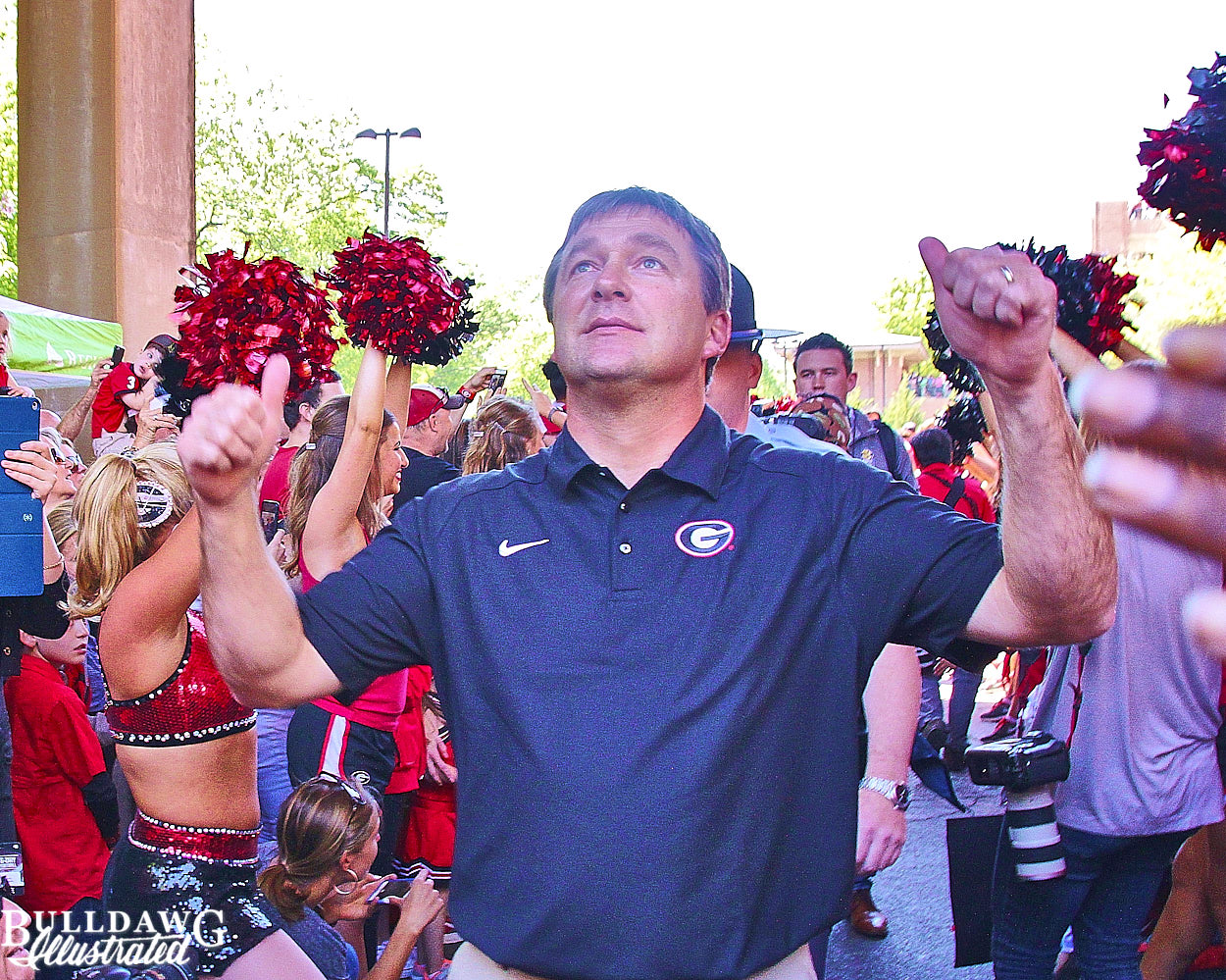 UGA may not have poured as much money and hype (no musical act) into this year's G-Day as 2016, but Kirby Smart is eager to see Sanford Stadium filled on April 22nd. While speaking to the press Saturday afternoon, he emphasized how valuable last year's event was for recruiting.


It's huge. I mean, you can't imagine the effect that had on recruiting. When you talk to the kids we just signed, they all tell you that it had a great effect. So, our fan base should feel challenged. They should want to go out and have more than all these other teams have because it does help in recruiting. It shows the passion and the energy that I know our fan base has. So that really is important. But as far as my concern for that, I like for our kids to have a great environment to play in all the time. I think you find out more about kids when they have to play in front of a great environment. But what number will we have? I'm not going to sit here and do over/unders. I don't think it's that's important.




Butts-Mehre has started marketing the game as you can see below. Be there next Saturday!