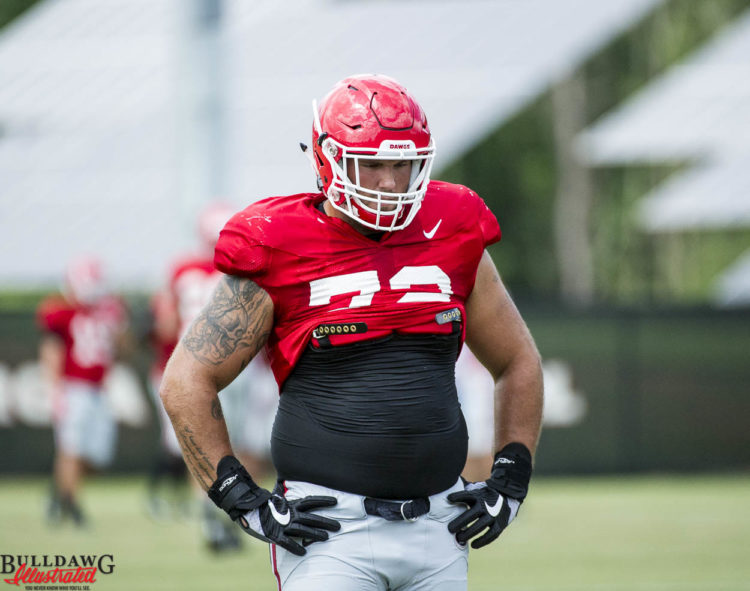 One question mark coming into the 2016 season is Georgia's offensive line. With several starters gone and questionable recruiting leaving a very young position group, new offensive line coach Sam Pittman has his hands full fashioning a unit to open holes for the running backs and protect passers.


We have to figure out who our best five lineup is. We got six that I really feel good about, but where that starting 5 comes is going to be determined in the next week.


Do not overlook the fact that Smart indicates in this clip that graduate transfer Tyler Catalina is one of the top six linemen from which the starting five will be chosen.