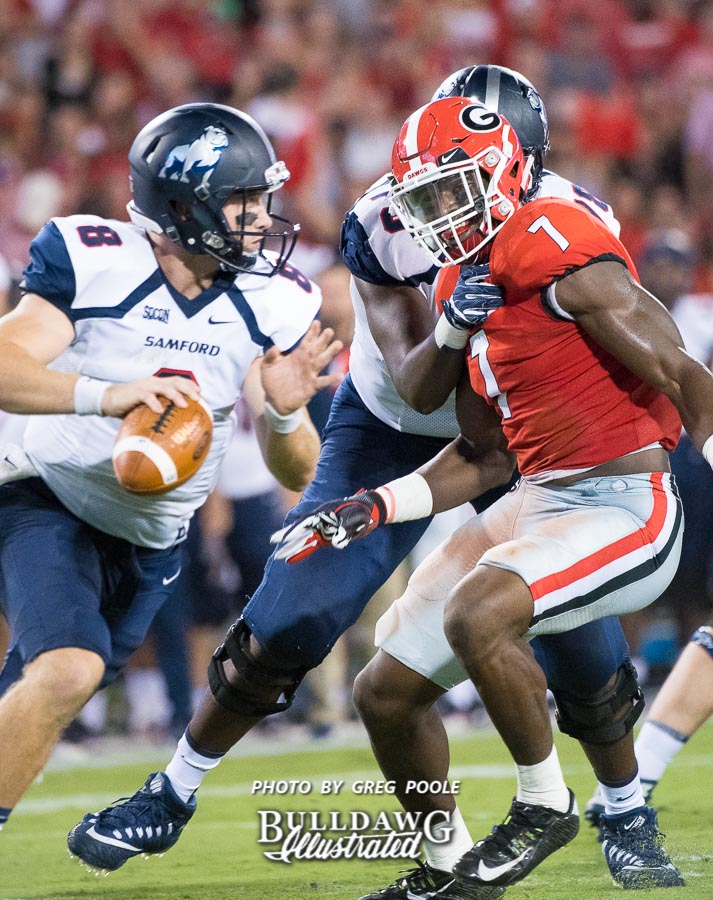 Following Georgia's 42-14 win over Samford, Kirby Smart said that Lorenzo Carter was not a savage but this was not a shot at the SEC's reigning defensive player of the week.


Smart went on to pay Carter more compliments in his press conference on Monday and made it known that he was not downplaying Carter's aggression. Smart said that Carter always turn on the aggression in the game, but that does not make him a savage.


"The guy plays with relentless effort, which we talk about all the time. An uncanny ability not to be denied. He's not going to let an offensive tackle or running back stop him," said Smart. "Lorenzo is a self-starter. He plays hard without encouragement. He plays hard because that's who he is."


Lorenzo Carter shocked the world when he announced that he would be returning for his senior campaign, but he was definitely welcomed back with open arms because he made play after play for the Bulldogs in the first three games of this season and they will continue to rely on his outstanding athletic ability to continue to lead this defense.


Lorenzo Carter may not be a savage, but his aggressive and hard-nosed style of play has to be very helpful to the success of the Bulldogs defense and coach Smart will hope that Carter continues to play with this "relentless effort" for the remainder of the season.





[pt_view id="b8629e37y8″]