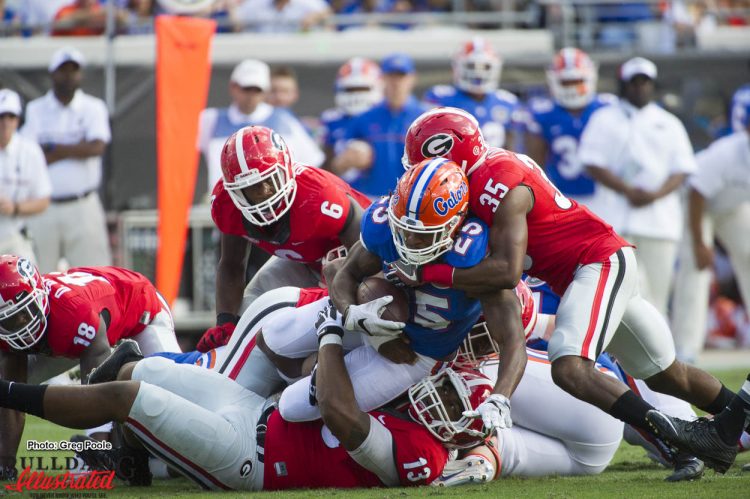 The Bulldogs suffered another tough loss against their SEC rival the Florida Gators, but head coach Kirby Smart sees fight in his team.



There were not many positives for the Bulldogs coming out of their tough loss against the Gators, but they know that they cannot dwell on this game for too long. Although the team had their share of struggles against the Gators, Kirby Smart was very pleased with the effort his team displayed and the fight that the team continued to exhibit all the way to the end of the game.


The Bulldogs having these type of issues with their offensive and special teams units this late in the season is very discouraging, but the team showing constant fight in practice and in games all the way to the end is a sign of encouragement. Kirby Smart is not pleased with how this season is unfolding but he feels even worse for his seniors and the hard work they have put in this year that has not fully paid off for the team.

We got some good leaders that are seniors that I hate it for, I hate it for Brandon Kublanow. I hate it for Reggie Davis because they give us all they've got in practice every
day and those kids fight tooth and nail.


Kirby is proud of the fight that his team has had in this season thus far and they will continue to need to have this same level of fight in them in preparation for their remaining games.'