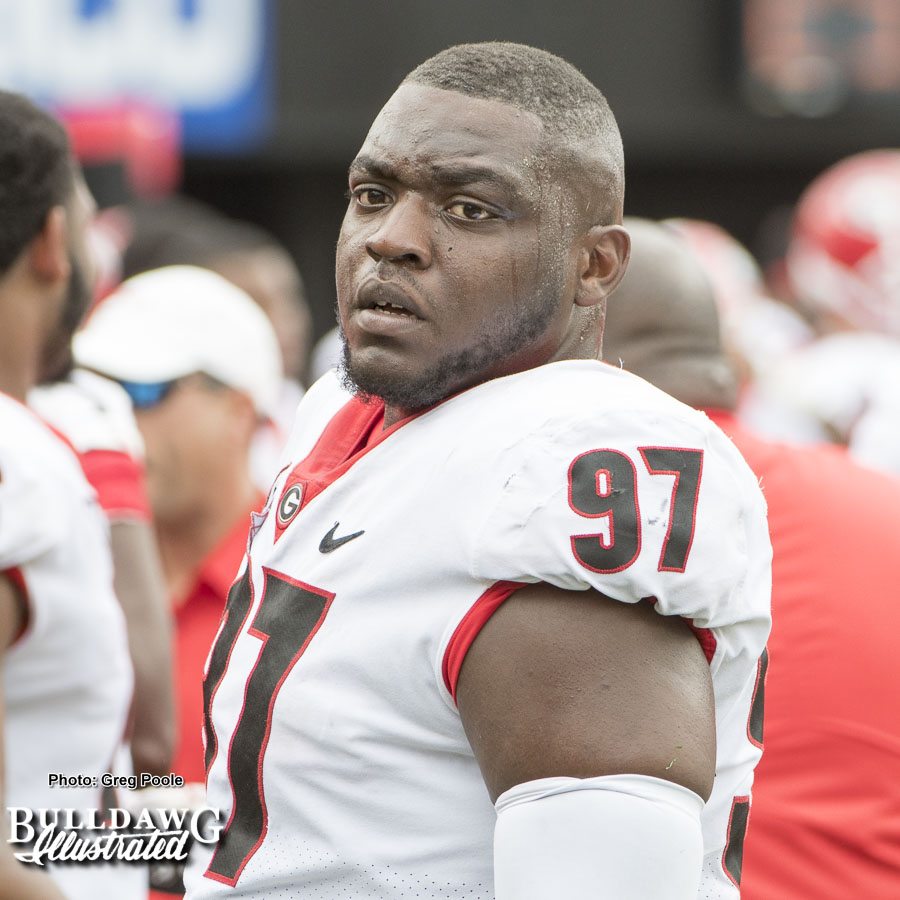 The Georgia Bulldogs have impressed thus far as they remain as one of the last few unbeaten teams, but head coach Kirby Smart knows the challenge that lays ahead in the Florida Gators as not one of his players has experienced the feeling of a win against them.


According to defensive lineman John Atkins and center Lamont Gaillard, Smart asked all of his players in a meeting to stand up if they had beaten Florida, but no one moved. The players were definitely surprised as you would think that at least one player would have accomplished this feat.

"It's bad to see that, even when your seniors have not beaten them yet, we want them to come out with a victory, so that's what we wanna do is get a victory for the seniors," said Gaillard. "It's in the past now, we're looking for the future and that's what we're gonna come out with."


Gaillard was asked to clarify if anyone at all had stood up and when asked this he said with big eyes "No one stood up." He was asked to clarify because there are some fifth-year seniors on this team, but even those guys have not witnessed a win over Florida with their own eyes. Atkins was one of those fifth-year seniors that was surprised to realize the fact that he had never beaten Florida.


"Man I've never beat Florida while I was here, it really shocked me, I forgot that I haven't beat them," said Atkins.


The fact that no one on the team has beaten them is motivation for Lamont Gaillard and he mentioned that keeping this great season going is another factor. Gaillard and Atkins will play a pivotal role in their upcoming contest with the Gators as this game should come down to the battle in the trenches.


Note: While Atkins was on the 2013 Georgia football team that beat Florida 23-20, he was a freshman who did not make the trip down to Jacksonville and was redshirted that season. In fact, eight current Bulldogs including Atkins were on that 2013 team but like Atkins, the other seven did not play or make the trip.


Smart has experienced a win over the Gators as a player and if the Bulldogs are able to continue to play at the level they have been playing thus far, then next year when he asks the same question, most of the team should be able to stand up.


https://soundcloud.com/user-197203470/john-atkins-we-cant-let-florida-beat-us-during-the-week




---
Recent Articles by Michael Pope


[pt_view id="b8629e37y8″]