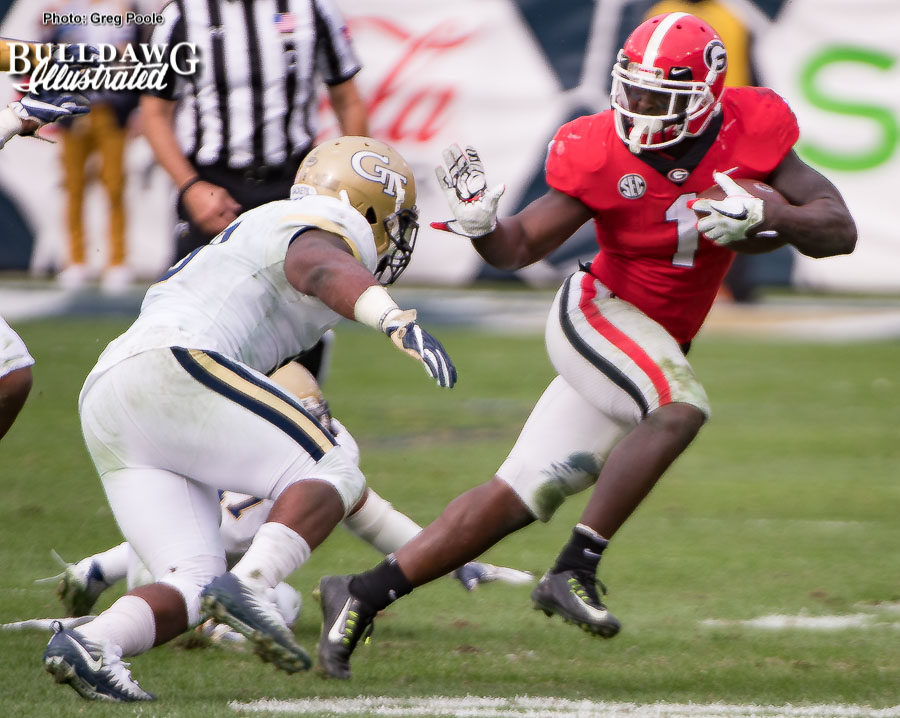 The Bulldogs will get a second chance to take on the Auburn Tigers and running back Sony Michel knows just how important it will be for his team to play with discipline.

The one word that was constantly mentioned by players and head coach Kirby Smart on Monday in preparation for the SEC championship game was discipline. The Bulldogs senior leaders continuously made mention of how crucial it would be for the team to play with great discipline in their rematch with the Tigers.


"Discipline always has been one of our mottos. We have to follow it, because Auburn is a team that capitalizes on mistakes," said Michel. "We can't act out of character. We just need to go out there and play our ball game."


The Bulldogs offense struggled in the first meeting and the lack of rushing attack was one of the main struggles for the team. Michel and the rest of the Bulldogs talented backfield will be relied on heavily and they will have to execute their gameplan more effectively if they hope to win. However, the Bulldogs will need discipline in all facets of the game and cornerback Aaron Davis made that known.


"Being disciplined on both sides and communication. We can correct those things and limit those big plays," said Davis. "I know I missed that a couple times when my man came in to crack and I didn't fill out on the outside to make sure the ball doesn't get out there."


With a chance to redeem their previous meeting with the Tigers, The Bulldogs will have to execute their gameplan with an increased discipline if they hope to walk out of Atlanta with the SEC crown and Lorenzo Carter is looking forward to that opportunity.


"There's not many chances when you get a chance to redeem yourself, and I feel like we have to go out there and be ready to redeem ourselves on Saturday," said Carter.


If the Bulldogs can learn from their past mistakes, then this game should prove to be an exciting and physical 60 minutes of football.



---
Recent Articles by Michael Pope


[pt_view id="b8629e37y8″]