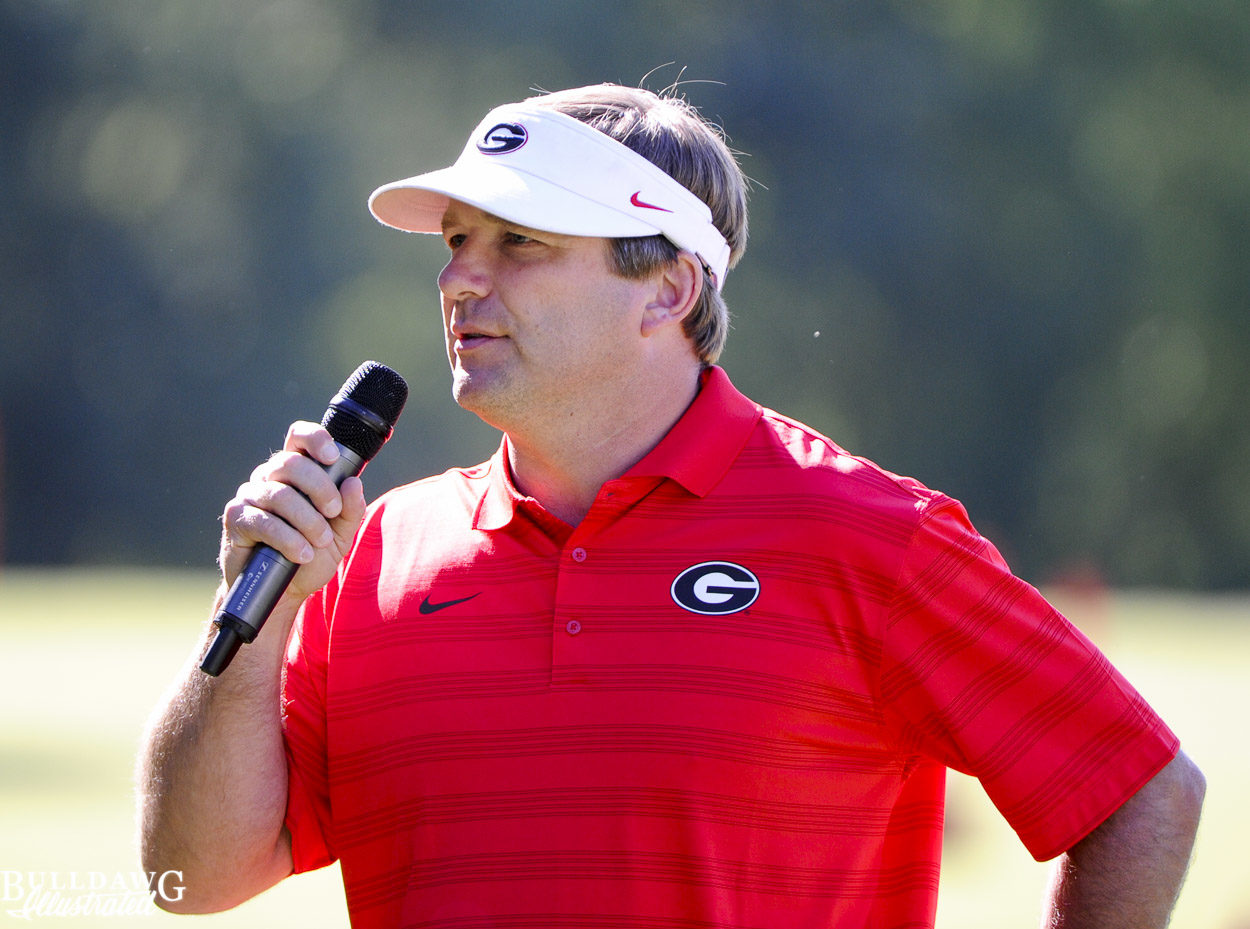 Each SEC member institution has a sports information office within its athletic department. A sports information director is tasked with documenting and publicizing the accomplishments of the university's athletes and teams. Obviously, those individuals keep a close watch on the conference's programs. Recently, AL.com asked SEC SIDs to predict the order of finish for the SEC East in 2016.


The respondents, like most pundits, pick Tennessee to win the East. Georgia finished in the number two spot:


Expectations are high for first-year coach Kirby Smart who arrives at Georgia after a long stint as Alabama's defensive coordinator. The good news is Georgia has one of the nation's top running backs in Nick Chubb and possibly the best offensive line in the SEC. The Bulldogs received 2 first-place votes, 3 second-place votes and one third-place vote.


The comment about Georgia's offensive line is interesting. Most pundits have questioned Georgia's ability to fill the gaps left by departing seniors.


http://www.al.com/sports/index.ssf/2016/06/birmingham_newsalcoms_projecte_1.html#8