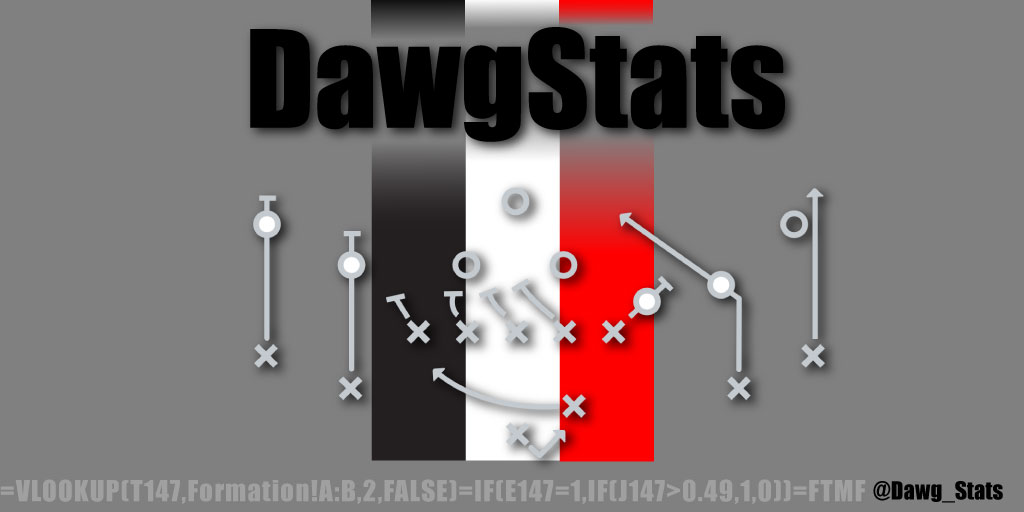 This week I am going to write as many posts as possible as I look at the stats that I have accumulated and compare them with other sources of stats. After all, it's Florida week, and I want to know if we are the better team. This game always matters, but both UGA and Florida are set to make a run at the Playoff with a win. Today, I'm focusing on Success Rate. For those that have followed my blog, and for those that haven't, Success Rate on offense is defined as percentage of plays that gain
50% of yards to gain on 1st down
70% of yards to gain on 2nd down
100% of yards to gain on 3rd and 4th downs
Bill Connelly and his metrics report that teams that win the Success Rate (SR) Battle win 83% of matchups. I hasten to add that teams that win the turnover battle win 73% of games (see South Carolina)
Success Rate and Efficiency are often used interchangeably. Kirby has spoken about wanting the Dawgs to be efficient on offense, and they rank 3rd in SEC in that metric.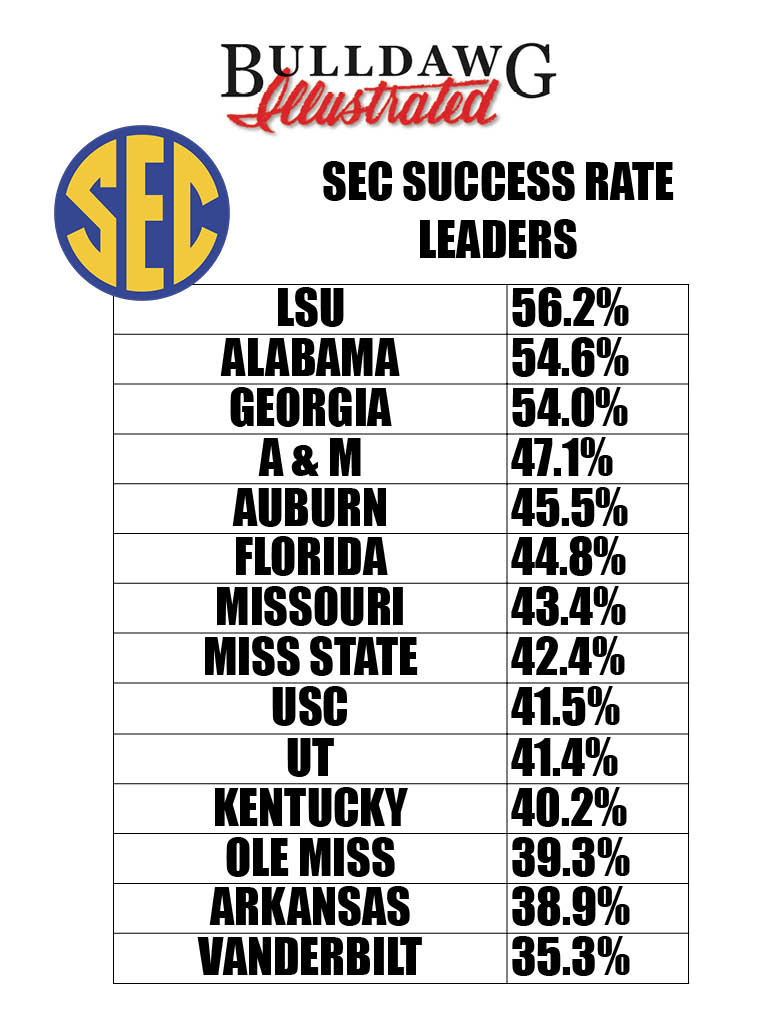 So, what's the difference between UGA and the elite offenses of Alabama and LSU? Explosive Rate. Earlier, I told you that teams that win the SR battle win 83% of games. Well, Bill also tells stat heads that the team that wins the Explosiveness Battle win 86% of games. Again, Kirby has spoken many times that he wants his offense to be explosive. UGA has a very high Explosive Rate on offense.
I am a Dawg Fan that went to Grady School and I make a living as a cameraman. I like numbers and spreadsheets, but I don't track explosiveness. I'll use SEC StatCat for this metric. Here are the SEC Ranks by Offensive Explosiveness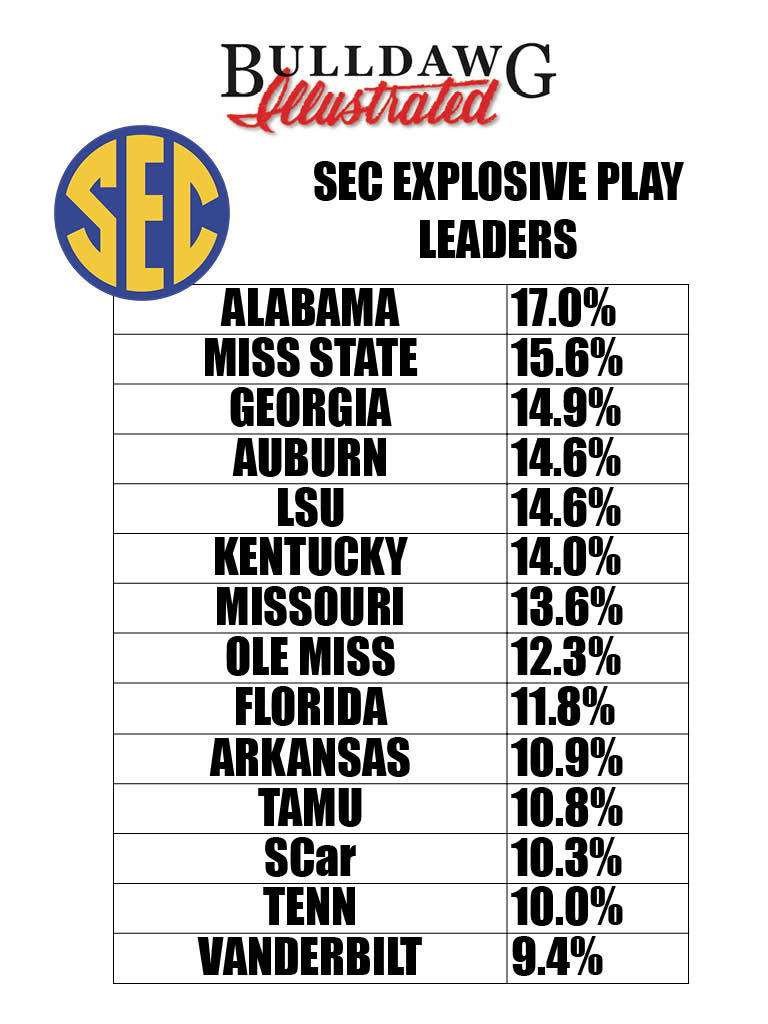 Again, looks good. It's worth noting that UGA has an Explosive Run Rate of 20% (1st in SEC) and Pass Rate 8.9% (10th in SEC).
What do these mean? UGA is a very, very good offensive team. And it has a VERY GOOD DEFENSE. So, just looking at these metrics, Dawgs can run with anyone. Connelly has UGA as the second-best one-loss team at #6 overall and just behind Clemson. Stay tuned. I'll get into some comparative stats for Dawgs and Gators.