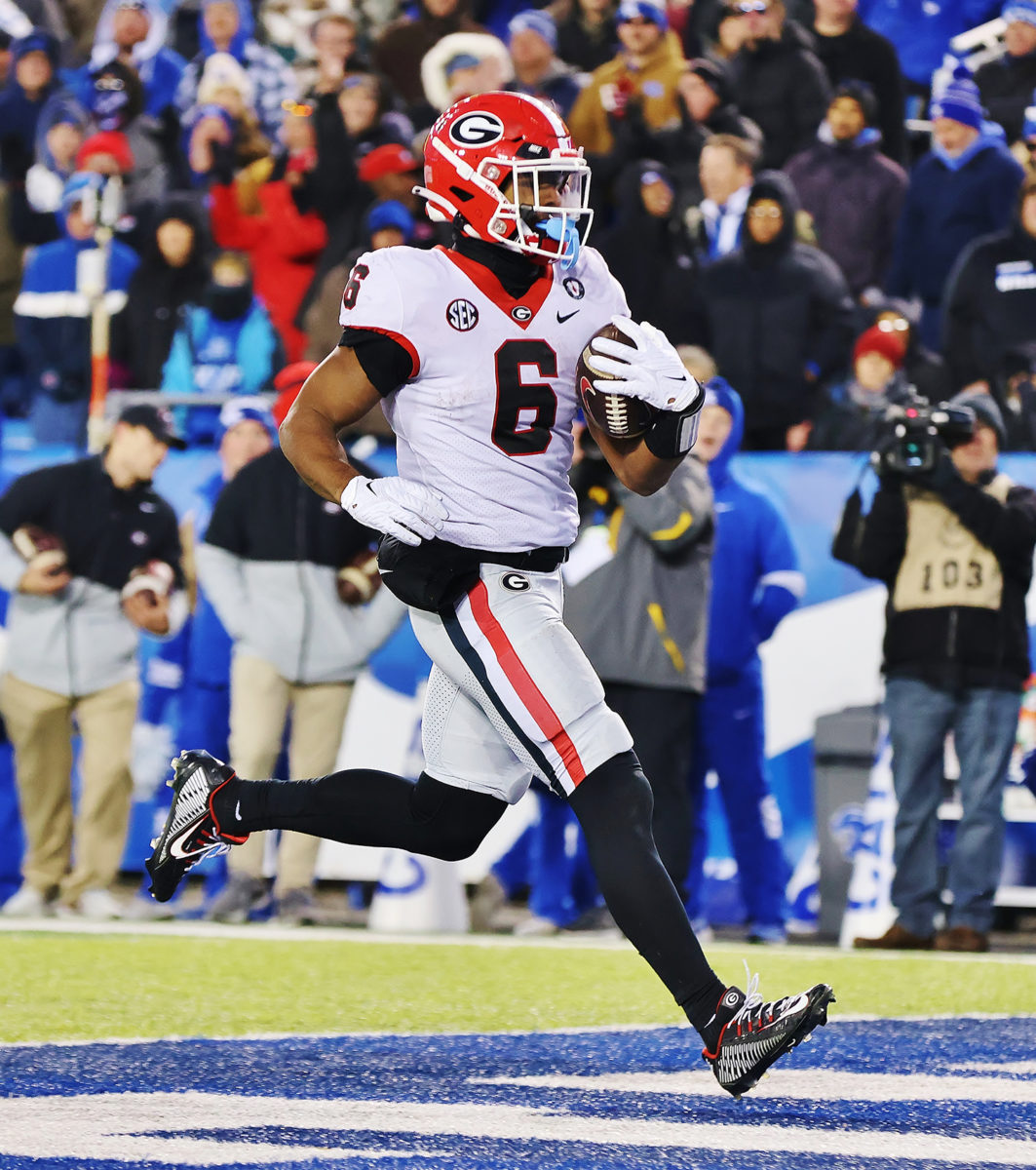 Coach Kirby Smart will take them any way they come. It wasn't the prettiest, but a 16- 6 road win against an SEC opponent should always be considered impressive when you're playing the most competitive conference in college football.
All week leading up to the game Smart and the players were constantly emphasizing that Mark Stoops and the Wildcats played physically, and you could clearly see it on the field. Georgia struggled to move the ball through the air and in short yardage situations on the ground because of said physicality.
One thing Kentucky did was try to hold onto the ball and drain the clock in hopes of minimizing possessions and in turn, offensive opportunities for the Bulldogs. Smart acknowledged that it was a good play on Stoops' part. His team only had three possessions in the first half.
The weather conditions didn't help either. 16 to 18 mile per hour winds with 25 mile per hour gusts and bone-chilling temperatures made for a less-than-desirable playing environment. It was miserable out there, but the Dawgs prevailed regardless.
This victory raps up an intense four-game conference run for the Georgia Bulldogs. Smart said he didn't think there was a team in the SEC with a stretch of games like the one he and his team just faced. On Saturday, they'll get to stay home to face a bitter rival in the Georgia Tech Yellow Jackets, but for now, here are some numbers that helped shape the outcome of the win over the Wildcats.
143
Kenny McIntosh was Georgia's savior in Lexington. When everything was going wrong offensively he was doing everything right. The senior running back posted career high numbers running for 143 yards, 7.5 yards per carry and a touchdown. In total, McIntosh gained 162 yards from scrimmage which accounted for 45 percent of Georgia's offensive yardage on the night.
45
Kelee Ringo proved yet again why he is one of the country's top defensive backs. After letting up a big pass play on the first drive of the game, Ringo made up for it by intercepting a Will Levis would-be touchdown pass and running it back for 45 yards. Though many would have initially wanted to take a knee in the endzone and guarantee a touchback, Ringo trusted his athleticism. On his run back he showed off his speed and even broke two tackles on the way. His efforts put the Dawgs at midfield and gave them what field position that would have been hard-fought for otherwise. Georgia got three points off that drive. In a game where offense was lacking, Kelee Ringo stepped up. If he didn't make that play, the game could have gone in a completely different direction.
4
Georgia had four trips to the red zone that did not result in touchdowns. Heading into this game the Dawgs actually boasted the best red zone offense in the country. That just wasn't the case here. The team was able to come away with points three out of the four times they were there. That's technically efficient, but that's not satisfactory for a team with national championship aspirations. The worst stop was where Georgia had it on the Kentucky 1-yard line at the end of the third quarter and beginning of the fourth. They had two attempts to punch it in for a touchdown but were stuffed both times and the end result was a turnover on downs. Coach Smart takes credit for the decision and says he'd make it again if given the opportunity.
6
The final score of this game was by no means pretty. The whole team is catching flak from outsiders for a sloppy game when in reality it was really only the offense who couldn't pull out on their end of the bargain. The Georgia defense held the Kentucky Wildcats to six points on the day. Six! Will Levis is a projected first round NFL draft pick, and he couldn't score more than one touchdown? This year's Georgia D is serious and should probably get a little more credit after Saturday's low-scoring win.