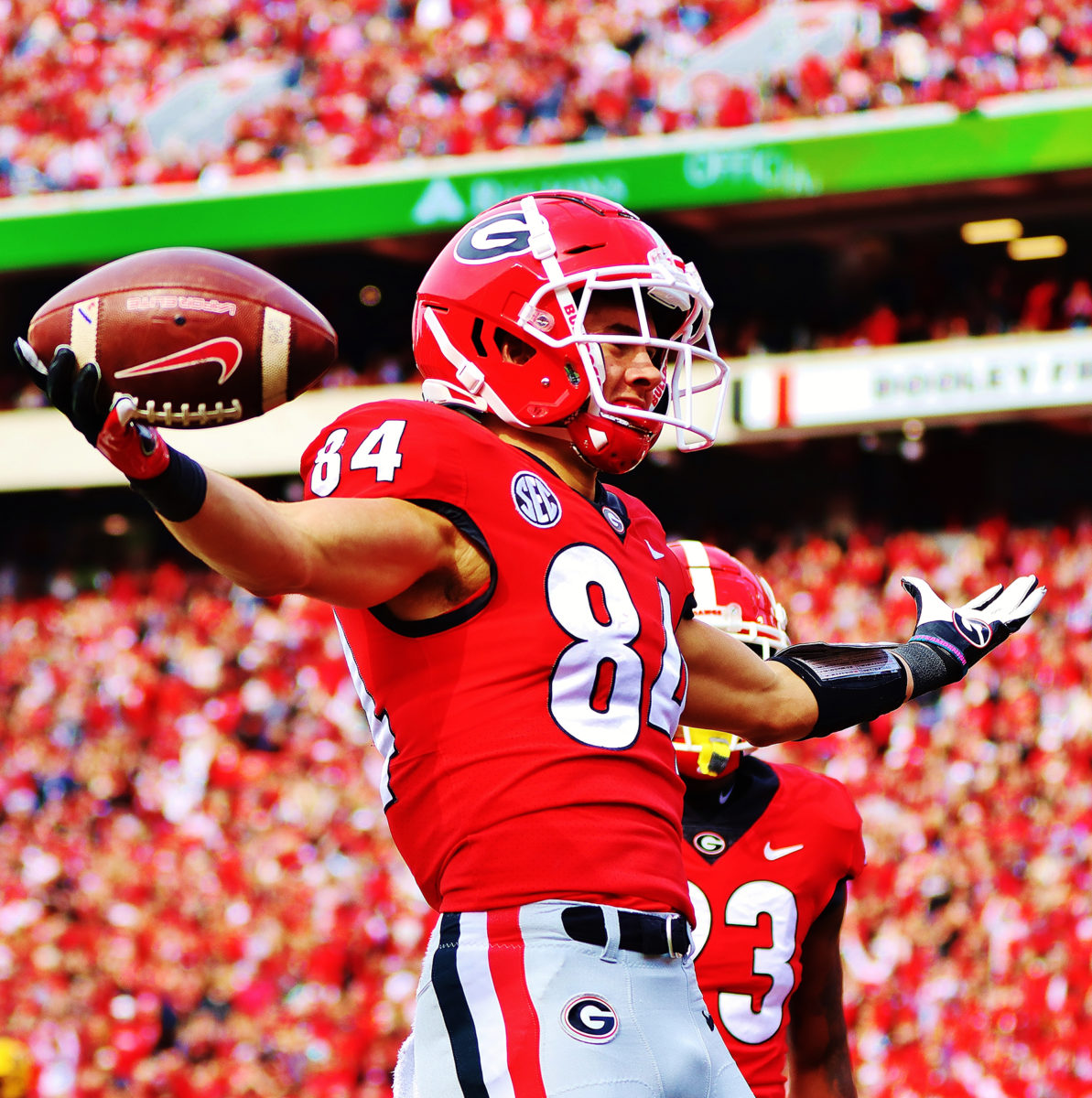 A look back at what decided the game between Georgia and Missouri
Another Saturday, another victory in the books. Though Georgia was missing some key players, neither the offense, nor the defense, seemed to skip to a beat. The Dawgs are inching closer to their long-expected clash with Alabama in the SEC Championship, but there is still football to be played. It is important for the Bulldogs to remain focused on the week ahead. The football season is a marathon, not a sprint. Unexpected things happen, such as injuries and off the field issues, but the Dawgs must stay focused.
Kirby has a great team. A team that is practically undisputed as the top team in the nation. That does not mean the Bulldogs are guaranteed victory. It is great team, with incredible depth, and very experienced coaches and coordinators, but the Bulldogs are the team that everyone wants to beat. On Saturday, the Dawgs travel to Knoxville to challenge an SEC East rival with a creative and surging offense. The Volunteers are not going to roll over and play dead. They will give Georgia everything that they have in their tank.
0
Once again, zero touchdowns allowed by the Georgia defense. Even without sack leader Adam Anderson, the Bulldogs remained steadfast in their overall mission to keep opponents out of the endzone. A total of six tackles for loss for a total loss of 26 yards, which included two sacks that resulted in a total loss of 17 yards. Georgia's defense remained dominant. Travon Walker had two of the tackles for loss, including one sack. Though Georgia's defense maintained their mission, there was a noticeable difference in rushing yards allowed. Georgia allowed 144 rushing yards when they generally give up and average of 76 yards per game. Though Georgia's defensive backs did give up one big play of 31 yards, their overall performance was top-notch. Dan Jackson led the team with six total tackles, all of them were solo tackles.
337
What a game from Stetson Bennett IV and the Georgia receivers! 337 total receiving yards, 16.8 average yards per completion, and three passing touchdowns. The first touchdown pass thrown in the game was to Arian Smith, a 35-yard precision pass on a 4th and 6 to the back corner of the endzone, took incredible skill. Bennett's accuracy was on point, all game. I was critical of him last week after he threw two interceptions, but against Missouri, Bennett did not make any throws that were unnecessarily dangerous. Jermaine Burton had a great game, four targets, three receptions, 76 total yards, two of his receptions were highly contested. Marcus Rosemy-Jacksaint had a an incredibly difficult catch in the second quarter. Ladd McConkey caught a nice touchdown pass from JT Daniels, who got some playing time against Mizzou. I can heap praise on these receivers all day, but I do not have the statistics necessary to describe how difficult some of their catches were.
0
Georgia's offensive line allowed zero sacks. It was concerning when the news came out of Jamaree Salyer's foot injury. It is an injury that tends to linger, especially for big guys like Salyer. Even without Salyer, the Bulldogs only allowed 2.0 tackles for a loss of two yards. Stetson Bennett was hardly under any pressure all game. He was able complete 13 of his 19 pass attempts, giving him a completion rate of 68%. Like I mentioned before, some of these throws were in contested areas which required perfect precision. If Bennett had made some of these difficult passes under pressure, there could have been bad outcomes. Georgia's offensive line maintained their mission of keeping Stetson upright and giving him the time necessary to make extraordinary plays.