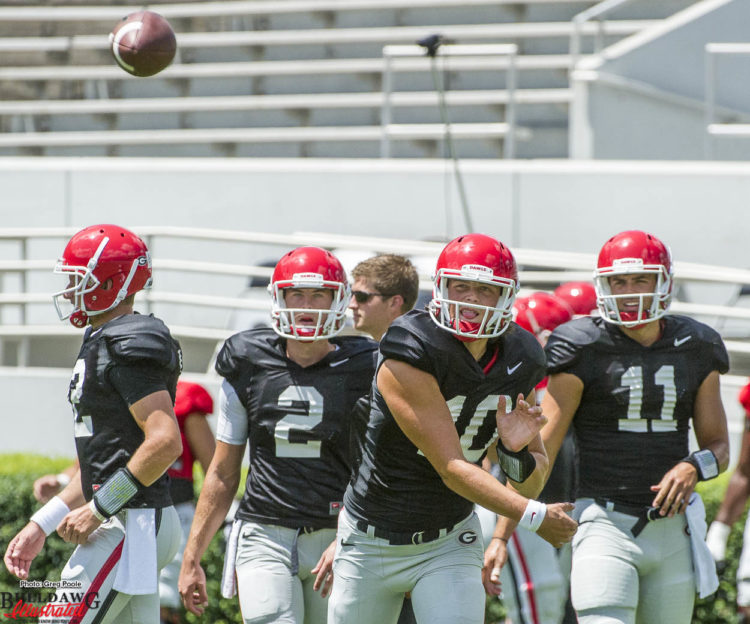 With the Bulldogs less than three weeks away from their season opener, it seems to still be a three man race for the Bulldogs at quarterback. The question of who will start is a question that is running across every Bulldogs fan mind and everyone is hoping for an answer sooner than later.



Even head coach Kirby Smart himself wants an answer to this question as soon as possible. Coach Smart is aware of the Bulldogs quarterback conundrum that they went through last season and would hate to have a repeat of that.


All three quarterbacks have their own flaws but all three can make their case for the starting job as well. The Bulldogs should be in good hands no matter who they pick but it will be interesting to see who takes over the starting role first.


[su_heading align="left"]The case for Greyson Lambert:[/su_heading]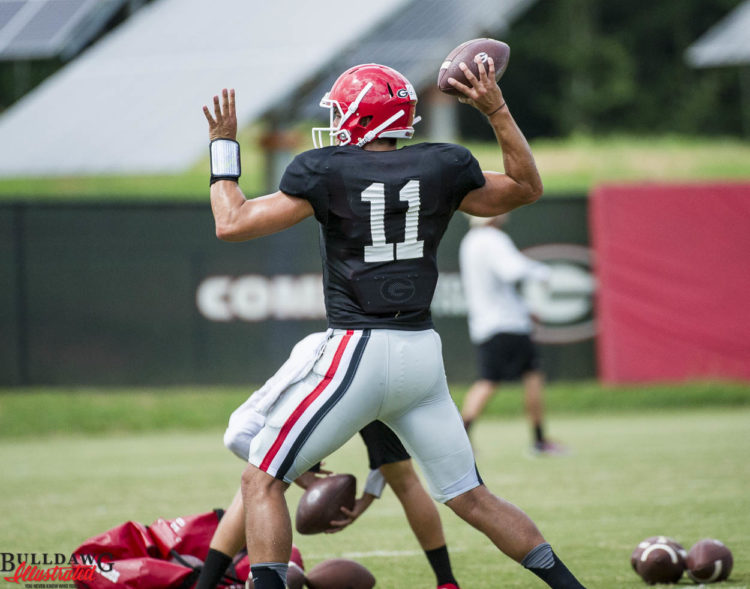 Greyson Lambert is the most experienced quarterback on the roster and has commanded the team very well in the past. Lambert has showed flashes of brilliance and could be a very good option for the Bulldogs this season. However this is one of Greyson's biggest flaws, he shows "flashes."


Consistency is Lambert's biggest flaw; he is like a box of chocolates, you never know what you're gonna get with him. His inconsistency is always a huge concern because one week you could get a record breaking performance out of him and the next week he could throw four interceptions. He is a viable option but Lambert will have to become more consistent to become the starter for the Bulldogs.


[su_heading align="left"]The case for Brice Ramsey:[/su_heading]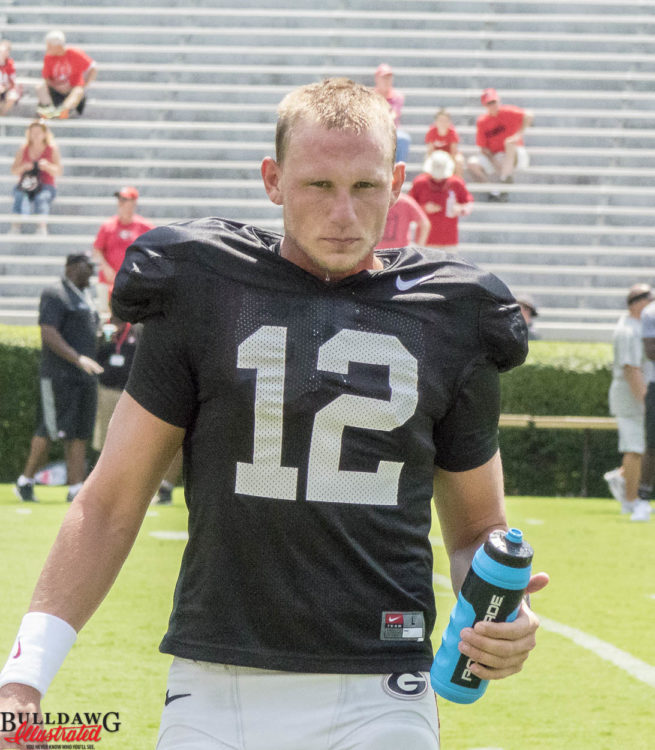 Bruce Ramsey is an interesting case because he has not received substantial playing time at quarterback but he has experience. Ramsey has never truly received his shot as the starter and Smart may give him a chance if he thinks he deserves it. Ramsey has the skills but there has to be something that has held him back from taking over the starting job in the past.


Ramsey's secret flaw is a great unknown because it saw him for the most part moved from quarterback to punter last season. Ramsey lacking substantial in-game experience is a definite concern and if he has to juggle punting duties with quarterback duties that could be a major concern as well.


[su_heading align="left"]The case for Jacob Eason:[/su_heading]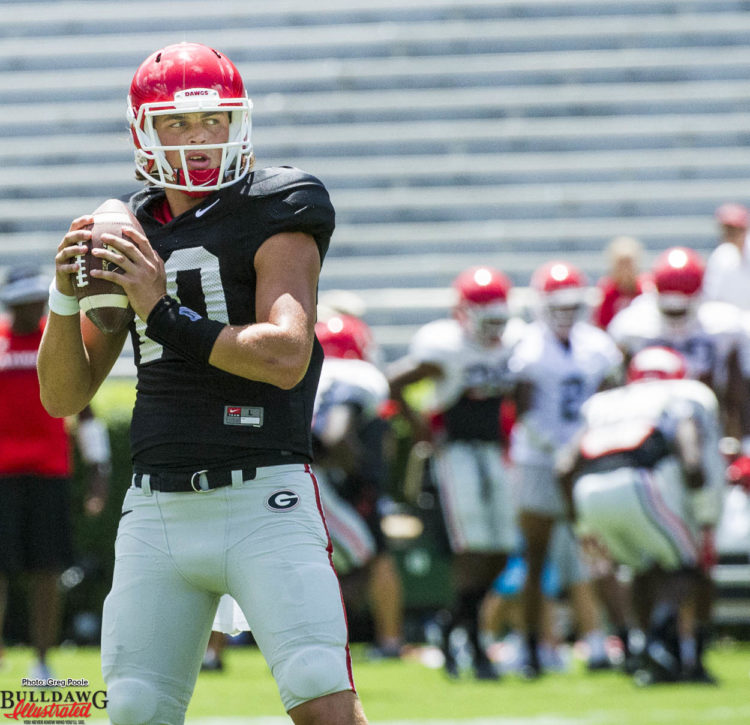 Jacob Eason is a super prospect that seems to have been able to make the impossible throws, possible, in high school. Eason also continued his success at Georgia during their annual G-Day spring game where he performed brilliantly. However, a spring game and an actual college football game are on two far different ends of the spectrum.


Eason may have been able to make those throws at the high school level but it will not be that easy at the collegiate level. Eason will not be able to rely on talent alone and will have to sharpen his skills and mechanics in order to be an effective collegiate quarterback. His lack of experience is a major concern and adjusting to a collegiate level of play takes time, with some players take longer than others.


All three quarterbacks will duke it out over the next few weeks for the starting spot. However, when September 3rd rolls around the starting quarterback question will finally be answered for the staff and all of the Bulldog faithful.