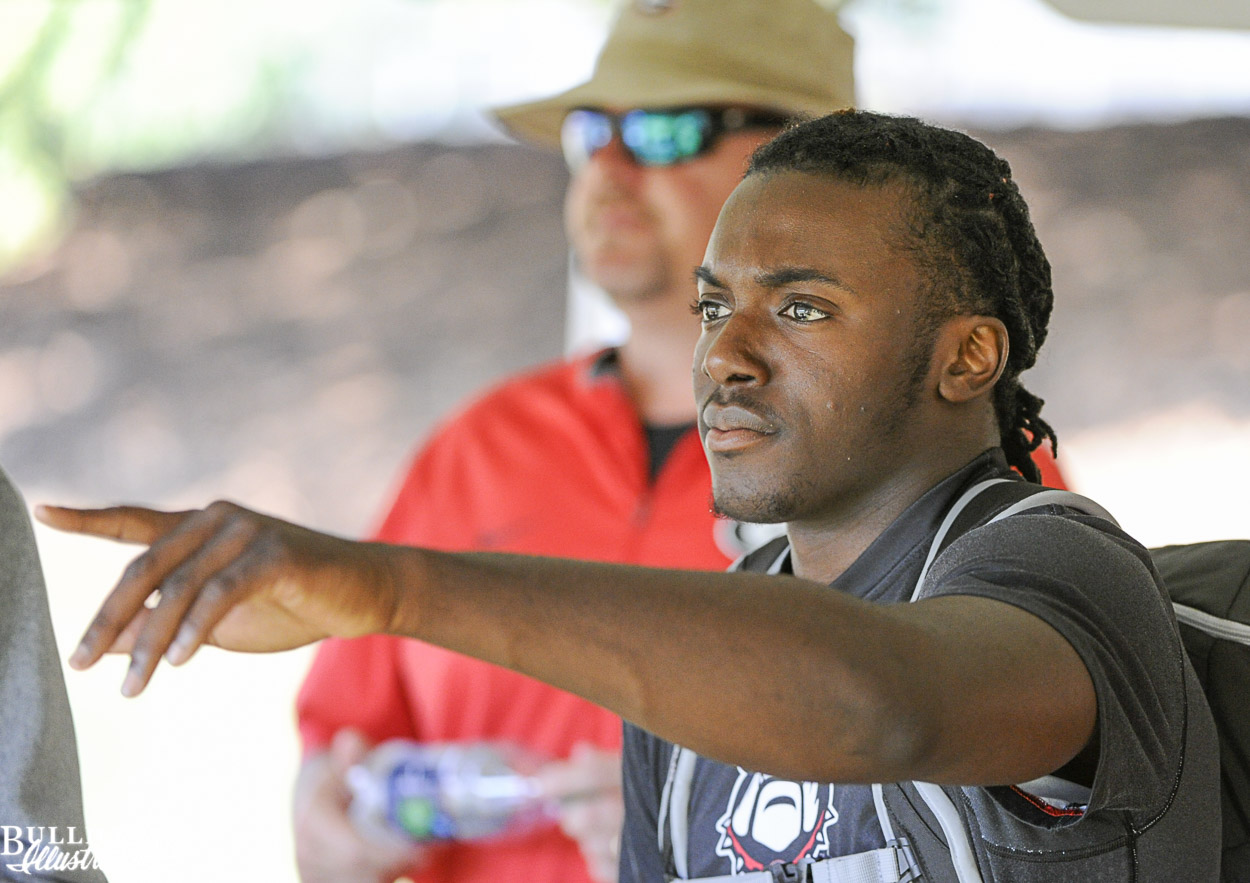 I always enjoy watching The Opening to see how kids react when facing elite competition.  There are some that embrace the competition while others shy away.  This year there were a lot of players who were what I expected them to be, but there were also some that exceeded my expectations and others who disappointed a bit.  So who did what in Oregon?


STOCK UP:
Richard LeCounte – As I have been saying for months, Richard LeCounte is a 5-Star HS football player.  He is fast, explosive, fearless and has a knack for being in the right place at the right time.  Watching him play in Oregon he exceeded even my very high expectations.  I have heard a quite a few comparisons for LeCounte and I typically shy away from that kind of thing but I am going to make a very lofty comparison for him – Ed Reed.  Praise does not come any higher than that.  In my opinion, LeCounte is one of the Top 10 HS football players in the country.
Jamaree Sayler – As I have said in my previous recruiting posts, in my opinion Sayler is the best offensive lineman in the state of Georgia regardless of class.  He did nothing but reinforce that opinion with a standout showing in Oregon.  Despite being a year younger than most competitors there he was still able to physical dominate a majority of his opponents.  This young man is a plug and play on the collegiate level and if UGA could add him to play at LG with Netori Johnson at RG all I can say is wow!
Jake Fromm – Fromm had an excellent performance at The Opening.  He does not have the Eason type arm but what he does have is excellent touch and a great feel for the game.  Watching him on Saturday, when he got in a rhythm, it was a thing of beauty.  He appears to be a leader, a quick learner and someone who has a very natural feel for the game.  I don't know if he is going to make his way to becoming a 5-Star QB but there certainly aren't many QB's better than him this year.
DeAndre Swift – The tailback from Pennsylvania faced a major step up in competition in Oregon but showed that his lofty ranking is well deserved.  His skill set reminds me a great deal of Sony Michel.  He is electric in the open field with incredible lateral agility but his tape also shows that he can get skinny and be effective between the tackles.
Owen Pappoe – He still has three more years of HS football left to play but he was fantastic in Oregon according to all accounts.  I didn't get to see much of him in the coverage but he is said to have more than held his own.


STOCK DOWN:
DeAngelo Gibbs – Make no mistake, Gibbs is an outstanding football player but I am starting to think he may be playing out of position at CB.  I don't know if he has the ability to sink his hips in man coverage and stay tight with receivers.  To me he looks more like a safety.  That said, if Kirby Smart and Mel Tucker decide to play more zone coverage then Gibbs could stick at corner.
D'Ante Demery – Again, I am not saying Demery is not a good football player, but he is much more raw than I thought he was.  He has the frame and athletic ability to be a damn good offensive tackle but he is going to need a redshirt year and is not an instant impact player on the collegiate level.