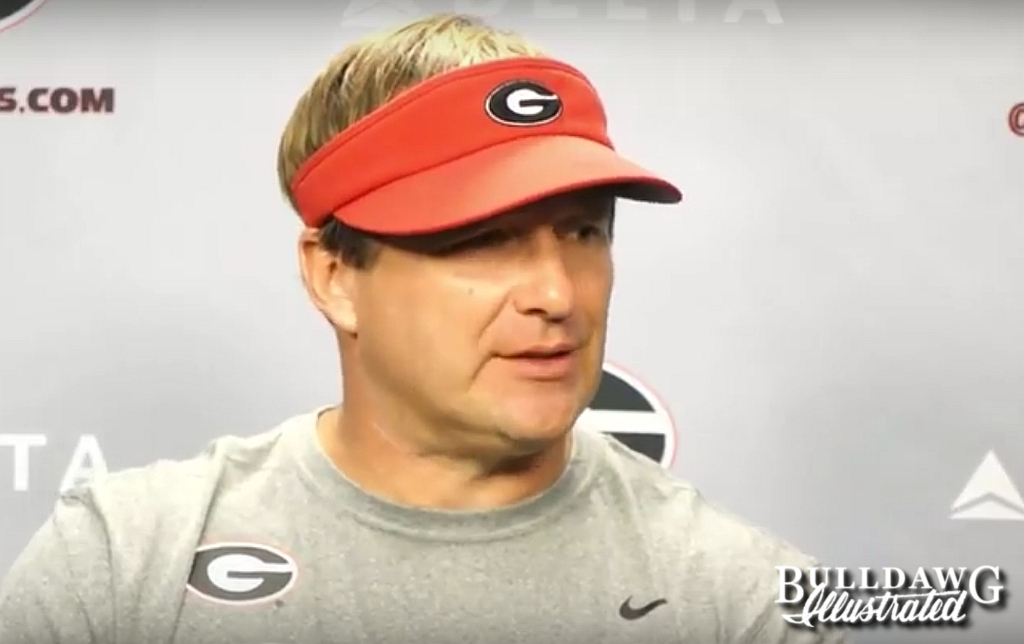 Under Georgia's previous head coach, Mark Richt, it became a pre-season, fall camp tradition that the team would use one of it's 29 practices to head down to the Ramsey Center for some fun and team comradery in the pool. Coach Kirby Smart was asked in the Tuesday post-practice presser on whether or not the team would be going to the Ramsey to go swimming.


Coach Smart jokingly thought the journalist that posed the question was talking about the team heading indoors when the team couldn't practice due to bad weather, but his answer was a simple "No."


"Our guys understand that we got work to do, and we've got a certain amount of time to get it in. Not to mention, I have no idea when I'm going to lose a practice to rain. The minute you do that, you could lose two. I've got to keep that in my back pocket."


One of the times that the team did not go to the Ramsey Center for a "pool day" during the Mark Richt era was back in 2005. Of course, that was the last time the Bulldogs won a SEC Championship and interestingly enough when Kirby Smart was on the team as part of the coaching staff.


Is it a big deal that the team will not be continuing this "Ramsey Pool Day tradition", at least for this season? Not really. Coach Smart is just being honest and pragmatic here. He has 29 practices, and with the indoor practice facility still under construction, if inclement weather cuts practice short, it counts as practice in the "books", even if it is only 5 to 10 minutes into the session. That practice is basically lost.


And the question probably shouldn't have been asked. I appreciate everything that Mark Richt did for the University of Georgia and for the football program as well as the student-athletes during his time here in Athens, but that time is past. The fans and the media need to let this simple truth sink in. It is now Kirby Smart's team.


Besides, he already took some of the team swimming on the lake on Sunday right before fall camp started.